© Weltmuseum Wien
Weltmuseum for Children
The Weltmuseum Weltmuseum Wien (World Museum Vienna) has a legendary 200,000 ethnographic objects from every corner of the world, such as items collected by the British seafarer James Cook (1728-1779). The world-famous feather headdress from Mexico (called the "Penacho") can also be marveled at.
KaleidosKids Children's Afternoons
Every Friday at the Weltmuseum Wien (World Museum Vienna), there's a program especially for children (please register in advance!):
2.00 pm - 3.00 pm: KaleidosKids for 3 to 6 year-olds
3.30 pm - 5.00 pm: KaleidosKids for 7 to 12 year-olds
A different region is focused on every week. There's lots to look at, know and experience there. Depending on where people live, they have different religions, clothing, dances or fairy tales. Foreign cultures are brought to life through short guided tours of the exhibit, objects to touch and techniques to try out.
Costs: €4.00 per child (admission to the museum is free up to 19 years of age), accompanying adult (compulsory for 3 to 6 year-olds, optional for 7 to 12 year-olds) pay the normal museum admission price.
Languages: German, English, other languages possible on request
Registration: Tel. +43 1 534 30-5150, kulturvermittlung@weltmuseumwien.at​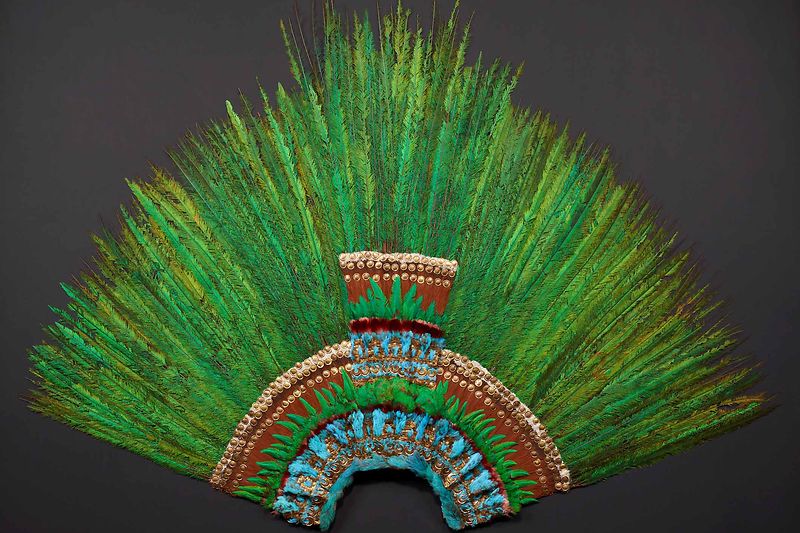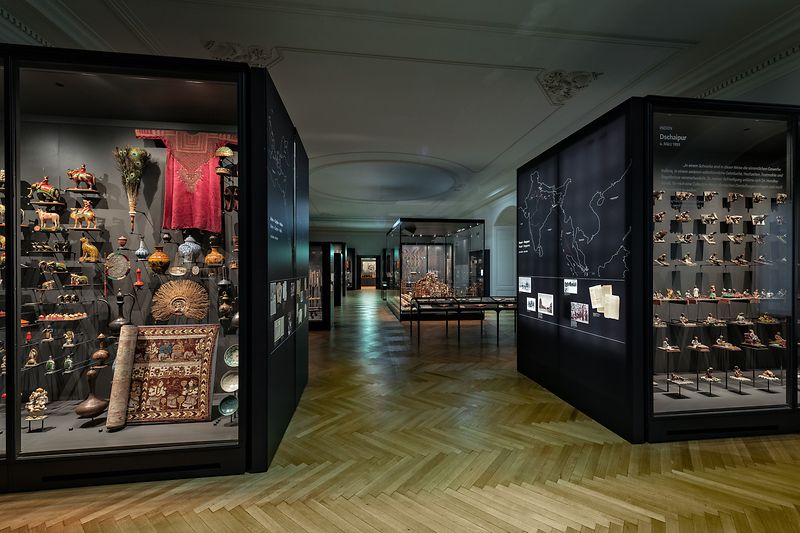 Weltmuseum Wien (World Museum Vienna)
Hofburg, Heldenplatz

1010
Vienna

Your benefit with the Vienna City Card:

-6%

Additional information on the offer: Standard ticket price: 16€

Mo, 10:00 - 18:00
Tu, 10:00 - 21:00
Th, 10:00 - 18:00
Fr, 10:00 - 18:00
Sa, 10:00 - 18:00
Su, 10:00 - 18:00

Main entrance

no steps (Automatische Schiebetüre )
accessible by platform lift.

Car parks Main entrance

5 Parking spaces for people with disabilities
on Heldenplatz

Elevator available
Further information

Wheelchair accessible restroom available.

Special offers for people with disabilities

Tactile tours for the blind and visually impaired provided upon request.

Comments

Automatic gate (width: 130 cm) operated with "Euro-Key". Elevator to the special exhibition areas on the first floor as well as to the exhibition areas on the mezzanine.
The event area is also wheelchair-accessible on request and accompanied by a staff member (contact via intercom at the entrance to the WMW-Forum and at the ticket counter).
Both the cook café & bistro and the shopping are in the hall of columns can be accessed without steps by means of an elevator.
Wheelchair-accessible restroom on the upper first floor and mezzanine.