© Die48er
MA 48: Waste management Vienna style
Vienna is a truly clean, tidy and livable city. – Can you also take credit for that?
It needs a well-oiled, close-knit team. I'm a part of that. Our job is to keep Vienna clean and tidy. You can see what we do.
Your dear fellow human beings: How do you find the Viennese?
I think the typical Viennese dialect and charm are fantastic. On the other hand, I get irritated by the constant dissatisfaction – the grumbling.
When do the Viennese grumble?
Always. (laughs). But mostly when they have to wait behind our trash carts.
What is unique to Vienna?
The horse-drawn carriages that jiggle through the city center.
Where do you think Vienna is at its most beautiful?
In the first district with its many sights and the multicultural public.
… where at its most ugly?
I like Reumannplatz the least. (Reflects). Although the ice cream at Tichy tastes so good.
… and where at its strangest?
The Prater – it's really spooky at night.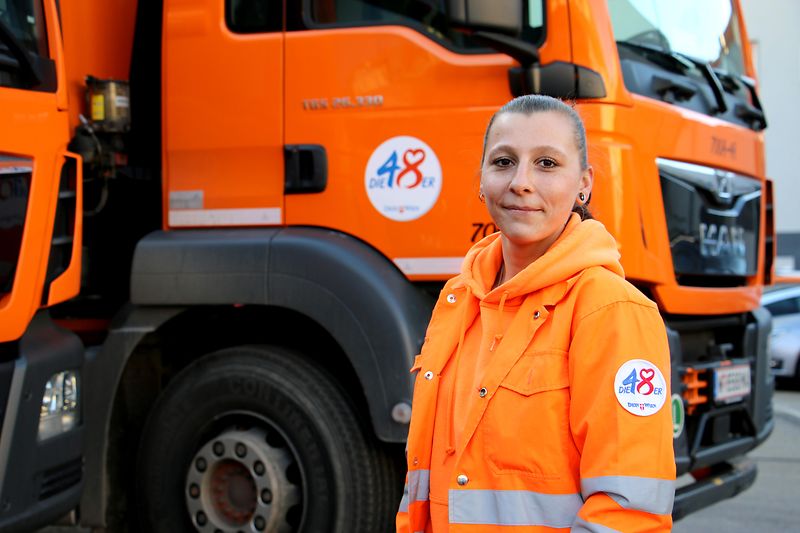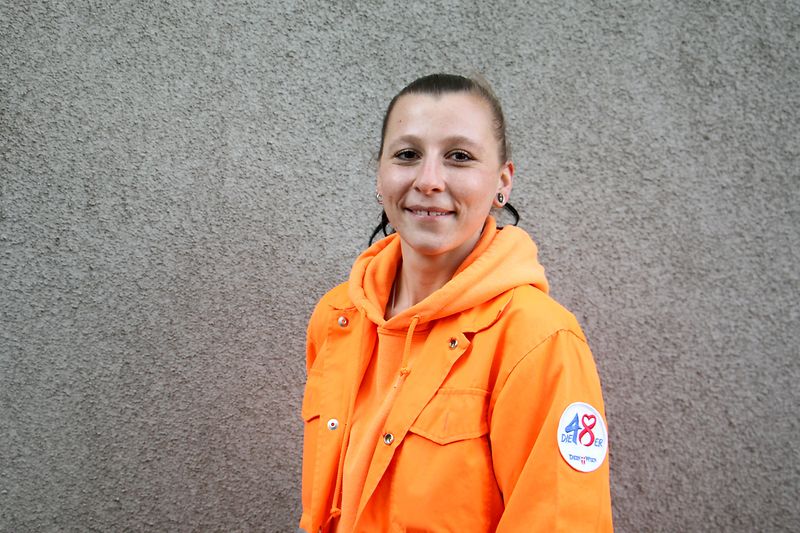 Vienna with all the senses – what Vienna tastes like for you:
My favorite dish of Viennese cuisine is the Kaiserschmarrn pancake.
What Vienna sounds like for you:
I've always liked Falco. For me, he's a part of Vienna.
What Vienna smells like for you:
The smell of cotton candy in the Prater and what the horse-drawn carriages leave behind them show the contrasting aspects of the city.
And what Vienna sounds like for you:
Vienna never sleeps. You always hear so many different noises, no matter where you are.
Your professional career...?
I studied to become an office clerk, and worked as one in the Federal Chancellery. Then I worked in the food & beverage and hotel industry – on reception and as a bartender. I had a brief stint in the marketing industry. And now: MA 48.
And Vienna – are you proud of "your" city?
Compared to other cities, Vienna is a very clean city with lots of recreational opportunities. I often head up the Wienerberg after work. I'm in the middle of the city there and yet in the countryside.
What do you like most about your job?
I work as a street sweeper or as a trash collector. What I like the most is moving the really large containers around when getting rid of the trash.
Your favorite place during a working day?
I'm out in the open air all day long. I like that about my work.
Your favorite leisure pursuits?
I regularly go for boxing training – it provides a good balance to my work.
Trash – what makes many sick, makes MA 48 tick. What makes you wrinkle your nose?
To begin with, the stench was horrendous. The containers for disposing of biogenous materials are particularly bad in summer. But my nose has gotten used to it.
A woman doing a man's job: How does that make you feel?
It wasn't always easy, especially in the beginning. But now my colleagues and I have gotten used to working with each other. Treating each other professionally and respectfully is important.
Interview: Susanna Burger, May 2021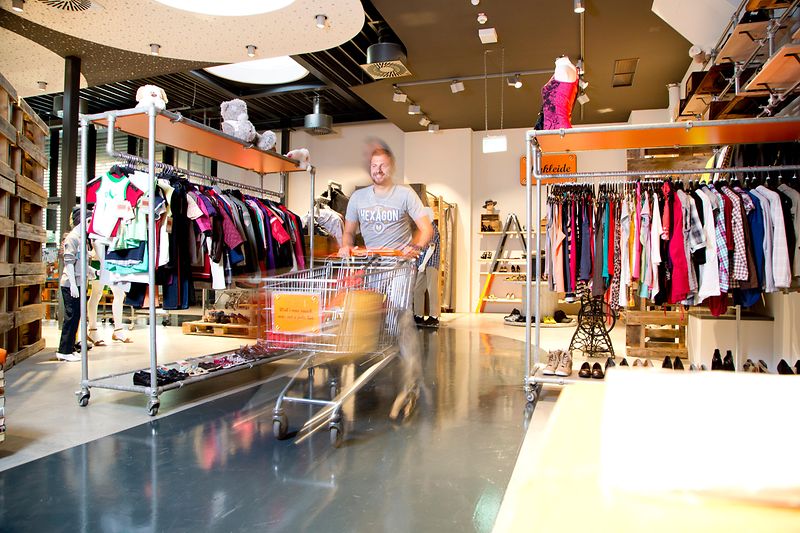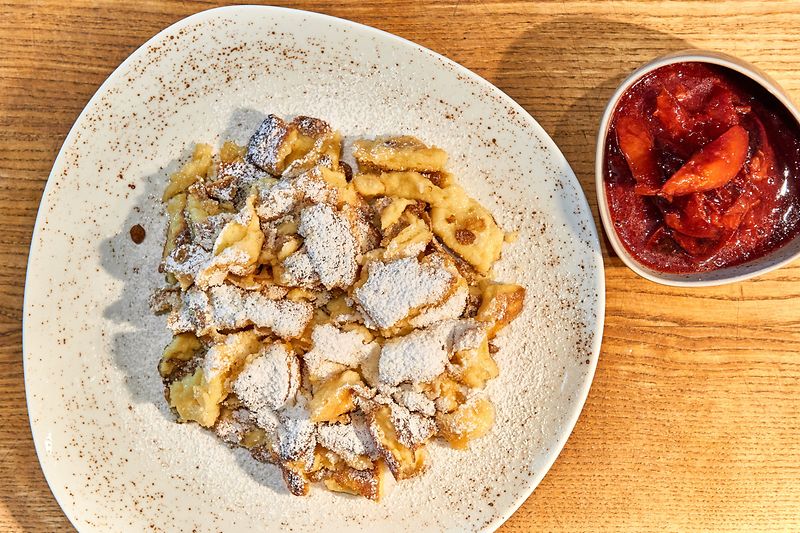 48er-Tandler: Ecological. Practical. Viennese.
We want to tell you an original "Viennese story": The Viennese second-hand goods market of MA 48, called 48er-Tandler, is cult: the store in the 5th district offers high-quality, functioning secondhand goods – real bargains, cool vintage furniture, tableware, clothing, books, sports equipment, and things you wouldn't expect to find. The colorful collection comes from Vienna's dumps, where 100,000 kg of intact items are collected in the "Tandler Box" every month. Many people identify with the idea of re-using things.
The cool and cult 48er fan items are also available here: such as the "Weana Lüfterl" fans, the "Mistwetter" umbrella, and the collection bags "I'll be back" and "Der Tonne entgegen". The money raised goes toward social projects.
48er-Tandler-Band (MA 48)
48er-Tandler-Band
We have found something else unusual: the 48er-Tandler is probably the only secondhand market with its own band. To publicize the Tandler, five employees of MA 48 set up the "48er-Tandler-Band" in summer 2014. Their own song, "Der 48er-Tandler von Wien", was soon composed, in country style and in Viennese dialect. Well, yeah!
The video includes celebrities like the former mayor Michael Häupl, soccer legend Herbert Prohaska, musician Willi Resetarits, and the cabaret artists Alfred Dorfer and Werner Gruber (the latter is also a physicist).
48er-Tandler Wiener Altwarenmarkt der MA 48
Siebenbrunnenfeldgasse 3

1050
Wien