© krypt. / Studio Mato
Cocktails up top and down below
The best views of Vienna can be enjoyed in the capital's trendiest rooftop bars. One summer hotspot for the smart set is located on the roof of Hotel Lamée. As well direct views of St. Stephen's Cathedral, its patrons enjoy refreshing cocktails on a brightly patterned terrace. The Atmosphere rooftop bar at the Ritz-Carlton is right on the Ringstrasse, one of the world's most beautiful boulevards. Vienna is especially attractive at sundown, when the views of the historic old town and the Belvedere really come into their own. During Advent, the Atmosphere rooftop bar is transformed into the old town's highest Christmas market.
Subterranean Vienna
Krypt.bar, by contrast, leads deep down into the Viennese underworld. Covering 250 m², the stylish bar sits beneath historic vaulted ceilings which earned the space a coveted American Architecture Prize. The centerpiece is a seven-meter-long marble and walnut bar, while cozy niches provide privacy to those who want it. Its cocktails are as memorable as the location – the carrot daiquiris being a case in point. The design of the basement bar at BirdYard is worth a look in its own right. Larger-than-life paintings by the Romanian artist Saddo fill the space with color and provide an interesting contrast to the black interior.
Text: Susanne Kapeller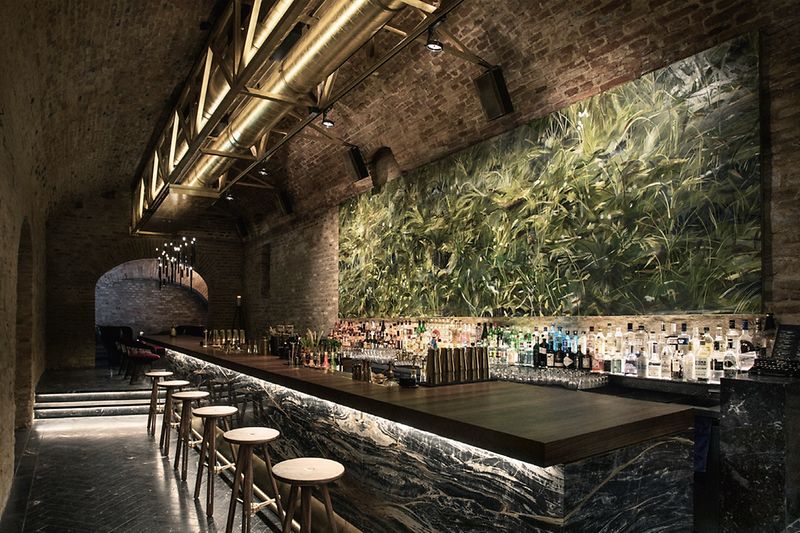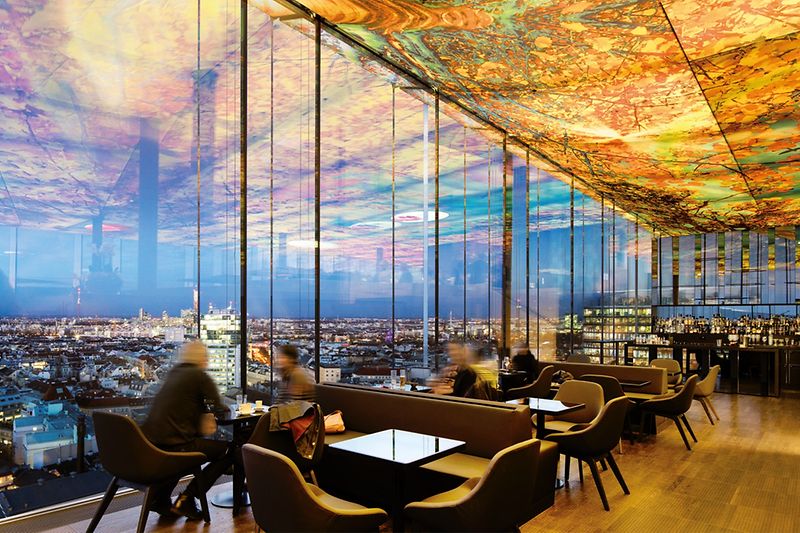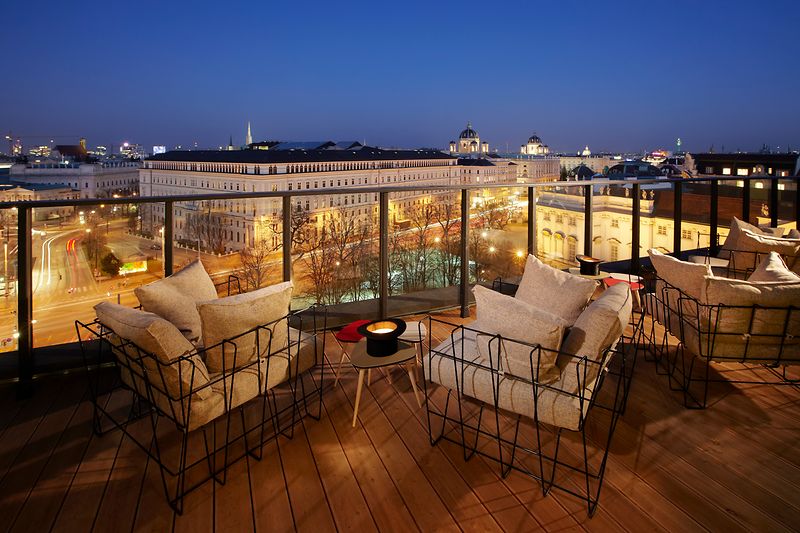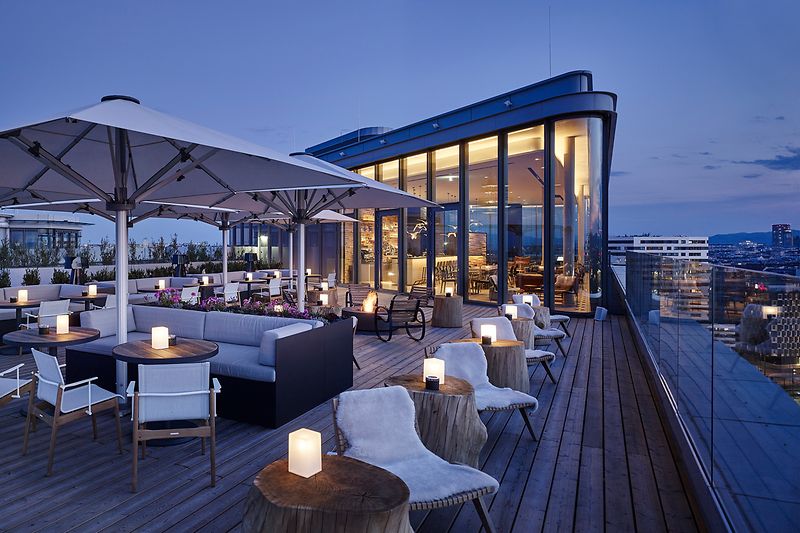 Lamée - design hotels
Rotenturmstraße 15

1010
Vienna

The Ritz-Carlton, Vienna
Schubertring 5-7

1010
Vienna

Attic bar in the 25hours hotel
Lerchenfelder Straße 1-3

1070
Vienna

Das Loft Hotel SO/ Vienna
Praterstraße 1

1020
Vienna

daily, 06:30 - 00:00

Bar

daily, 17:00 - 02:00

Different opening hours in summer - see website.
Aurora Rooftop Bar Hotel Andaz Vienna Am Belvedere
Arsenalstraße 10

1100
Vienna

Mo - Fr, 16:00 - 22:00
Sa - Su, 09:00 - 22:00
Krypt.bar
Wasagasse 17

1090
Wien

The BirdYard Eatery and Bar
Lange Gasse 74

1080
Wien

Eatery

Tu - Sa, 17:30 - 23:00

Bar

Tu - Sa, 20:00 - 00:00