Voice Mania
The opening event to the 13 concerts of Voice Mania is Balcanto on November 6. Artistes sing, belt out and swing in a potpourri of music ranging from pop to classical from balconies in Vienna city center. In addition, A Cappella to go – vocal accompaniment on Graben – gets you in the mood for the Voice Mania Specials. The festival then continues for three weeks at the Metropol, Theater am Spittelberg and at the MuTh – Concert Hall of the Vienna Boys' Choir.
Austro-A-Cappella
The domestic scene is flourishing and growing: for example, Willi Resetarits & BasBariTenori move audiences with world-embracing folk soul specials from the vocal treasure of the Burgenland Croats. As a contemporary boy group, Gesangskapelle Hermann celebrates popular male singing in original Austrian style.
Out of the choir box is V.O.I.C.E. 4ME perform with a potpourri ranging from song material to pop. VieVox and Das wird super appear as former members of the Vienna Boys' Choir with classics and Viennese rarities on the one hand, and powerful rock-pop on the other.
The Austrian beatbox national champions and third-placed in the world championships, Mouthomatic, stage breathtaking solos and complex sound landscapes from techno to hip hop and jazz. LALÁ spread trendy harmonies with a beatbox kick.
LALÁ - Merry-Go-Round (official)
Multi-instrumentalist Albin Paulus stands for experimental yodlers. Sirus revives the almost forgotten art of whistling.
Bye Maxene intone an erotically sizzling homage to the swing of the Andrews Sisters, Samira present emotional gospel.
The Vienna Barbershop Quartet presents improvised overtone singing from the American barbershops of the 19th century.
… and internationally
The women's voices of Sualia connect continents – in archaic poetry and own compositions.
African music is brought by Noma Nkwali (impulsive and lyrical Afro-soul) as well as Futurelove Sibanda in a trio with Roben Mlauzi and Lukhanyo Bele (Zimbabwe, South Africa) and Insingizi.
The Ringmasters from Stockholm shout out "showtime" with Beatles and ABBA arrangements, film music, and musical hits at Voice Mania 2020. INtrmzzo from the Netherlands arrange vocal loops into absurd world-class entertainment.
Troubadour arias come from Bryan Benner from the US.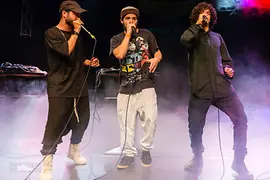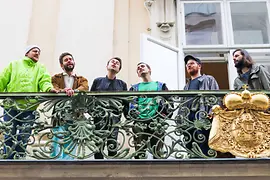 Indispensable
Popular Voice Mania formats such as Voice Mania Short Cuts – vocal acrobatics meets the body artistry of Compagnie Momomento and beatbox – as well as the Beatboxing Workshop and Voice Mania for Children with beatbox to participate in (with Mouthomatic) supplement the program.
23rd Voice Mania 2020
November 6-28, 2020
Various venues
Tickets and information: www.voicemania.at