Petting zoo on a mountain of rubbish
Natural lawnmowers
Particularly sustainable and natural lawnmowers have been in use at many places in the city for several years: these are the goats and sheep that spend the whole summer keeping the grass on the meadows in check. On the Bisamberg, around 40 goats help mow the meadows. The animals are ideally suited to caring for drygrass areas, as most of their nutrition comes from leaves and twigs. In this way, the special, very steep landscape is protected against scrub encroachment, and species diversity is restored and maintained. The mowing sheep on Danube Island also help to naturally keep the grasses low every summer. In the autumn, they relocate to their winter area.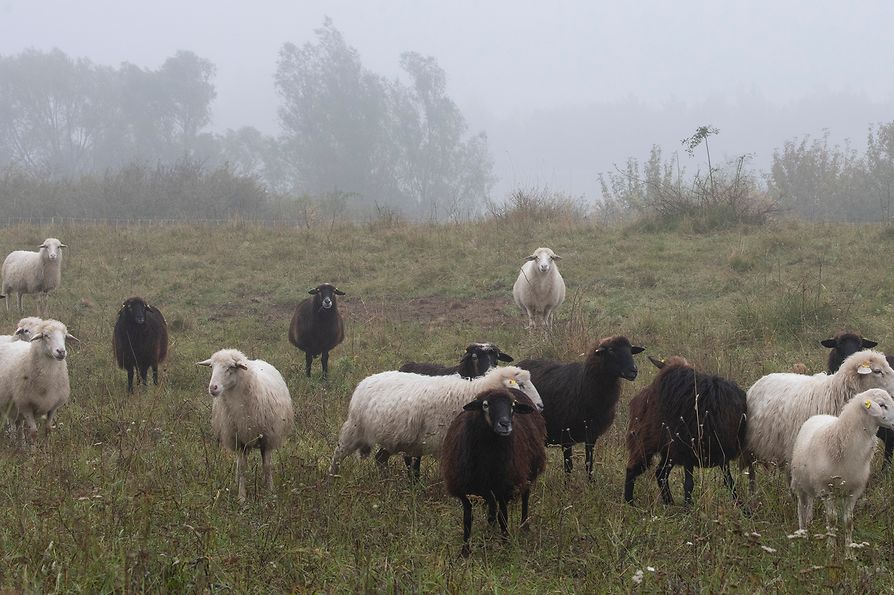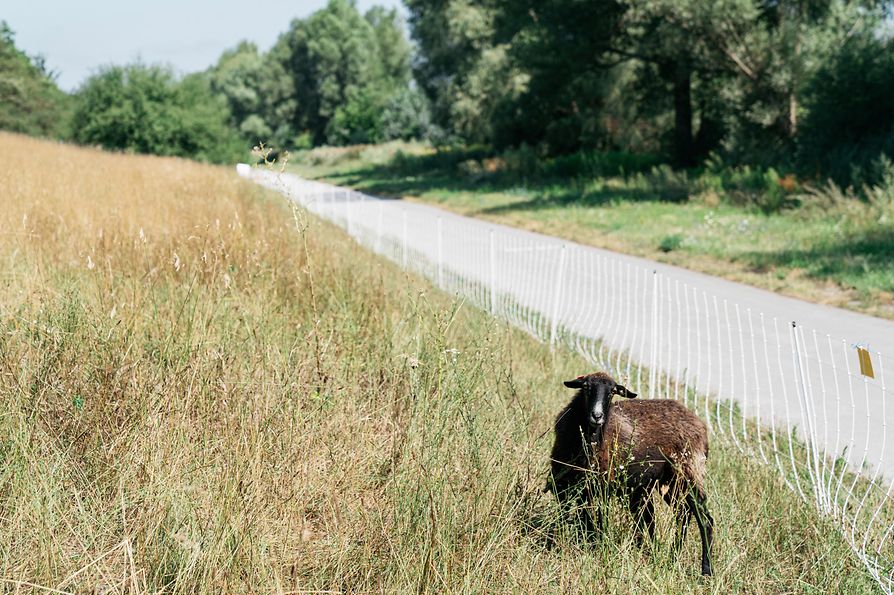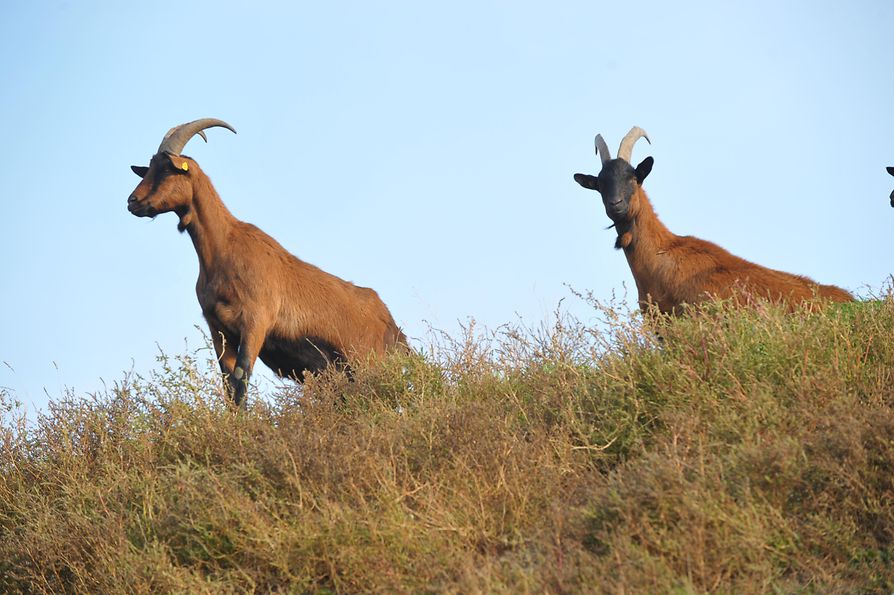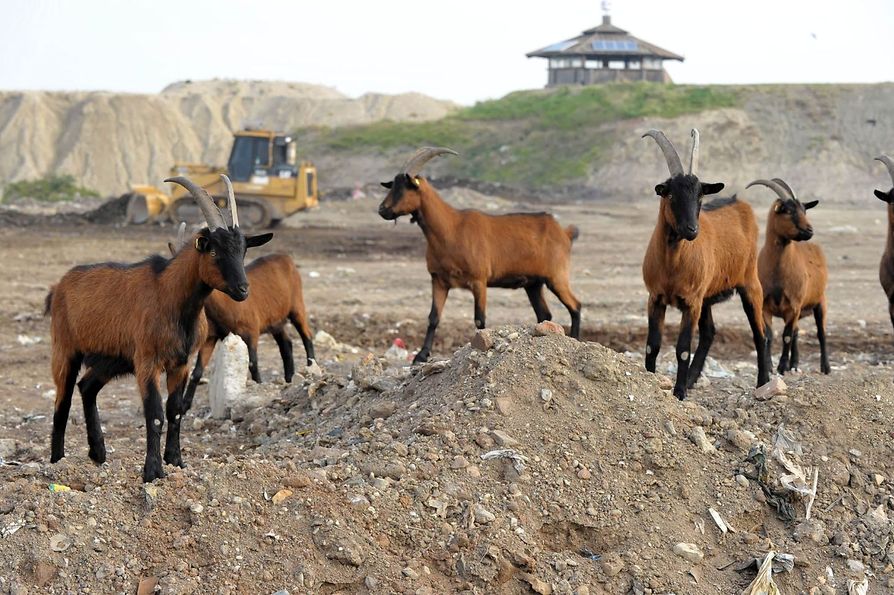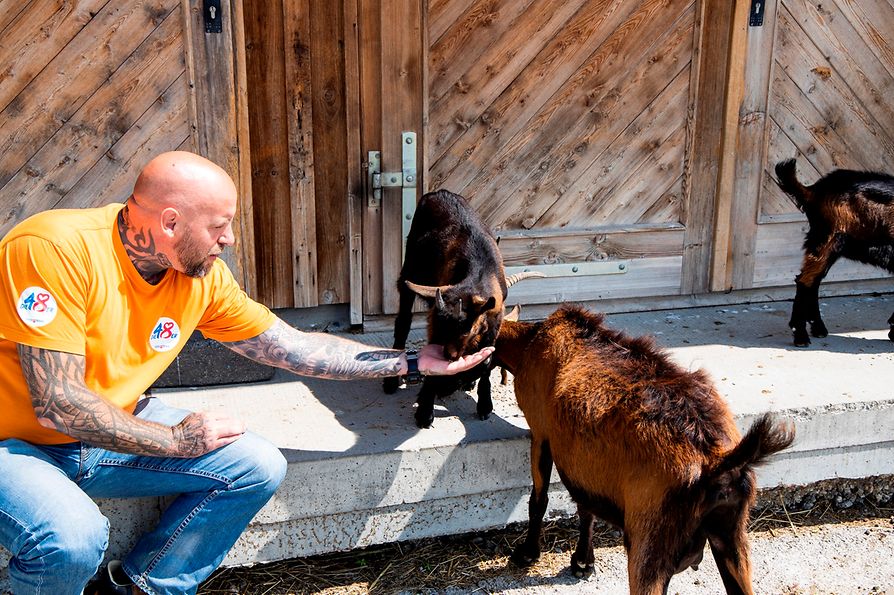 Nothing to bleat about
That's so true of the goats of the Rautenweg landfill site. The highest elevation in the twenty-second district, Vienna's largest, is a huge mountain of rubbish. This special hill is located on Rautenweg. Like Mordor for the orcs, this mountain of trash is ground zero for a herd of Pinzgau goats. They are the security detail at the landfill site, where they have been bleating and clambering their way around the tip since 1993. Saving this endangered species, which originates from the province of Salzburg, was a key priority. Today, the fleet-footed mountain goats work as natural lawn mowers to keep all the greenery that springs up at the dump in check. And with more than 100 kids born at Rautenweg, the scheme really is doing its bit to boost the population of these rare animals. "The animals know exactly who we are and run over the minute they see us. Some of the kids were bottle-fed and it looks as though they can still remember. One of them was nicknamed 'cuddler'," says waste depot worker Herbert Diesenreiter lovingly of his four-legged helpers.
Between May and October, you can visit the goats and go on a tour of the area:
Video: Pinzgau goats working security at a municipal dump
Educators with extreme patience
The inhabitants of the Nalela farm in the Lobau wetlands have a different yet equally important role to play. Alpacas, goats, sheep, a pony, a donkey, rabbits and chickens work on the farm as educators, teaching their human counterparts a thing or two. Visitors of all ages can find out everything they need to know about working farm animals and the dynamics of the relationships between humans and animals. And to provide an additional insight, one of the three alpacas – Diego, Melody and Esmerelda – joins groups out on a walk. On the first Sunday of the month, visitors can feed, pet and get to know the animals first hand at the Sunday Stables events.
Enyeto, Vienna's only white donkey, provides a valuable therapy service at the Schottenhof in Vienna's fourteenth district. "Enyeto is in contact with lots of children as part of our animal-assisted therapy program – he helps them to overcome their fears and grow as people," explains Michaela Jeitler, head of the farm's therapy center. "When he came to us, Enyeto himself was extremely anxious, and it took time to build a rapport." But now the wise old donkey is a veritable all-rounder: he pulls carriages, stands patiently while being brushed and loves nothing more than being petted. And to think it is not even him that goes by the name of "cuddler" …
Text: Angelika Lechner