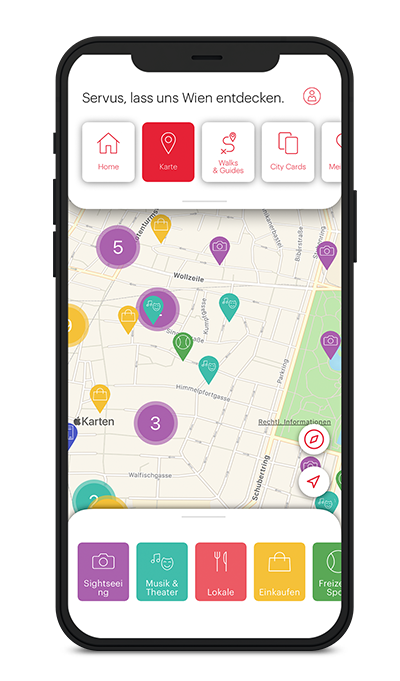 ivie - Your Personal Vienna Guide
Discovering Vienna anew with your smartphone? ivie, the digital city guide for Vienna, is your perfect companion through the city.
Download now!
Today

18.1°C

9 - 19°C
48 - 66°F
10 km/h wind

Light morning rain, then more and more sunshine during the day.

Tomorrow

8 - 14°C
46 - 57°F

A few sunny spells in the morning, then mostly rainy and cloudy.

Day after tomorrow

6 - 16°C
42 - 60°F

Dry and partly sunny throughout the day, with cloudy periods from time to time.
Source: Central Institute of Meteorology & Geodynamics, Vienna