© WienTourismus/Paul Bauer
Klimt's Beethoven Frieze
The entire show was an homage to Ludwig van Beethoven. Klimt's monumental frieze greeted visitors in the entrance hall. Thirty-four meters wide and two meters high is this opulent, ornamental "symphony"; in which Klimt sought to immortalize Beethoven's "Ninth" and its interpretation by Richard Wagner.
Not only contemporaries were deeply impressed by this work - the world at large is still showing its appreciation. Originally, the cycle was intended to be dismantled once the exhibition had ended. A collector bought the frieze in 1903 and removed it from the wall, separating it into seven pieces. In 1973, the Republic of Austria bought the valuable work and made it accessible to the public in 1986 in a room specially created for it in the Secession.
As was the case during Klimt's time, the Secession building is still devoted to contemporary art in changing exhibitions, which can be viewed during guided tours (also in conjunction with the Beethoven Frieze). At the Museum Shop, you can acquire attractive reproductions of details from the frieze as well as books about Gustav Klimt.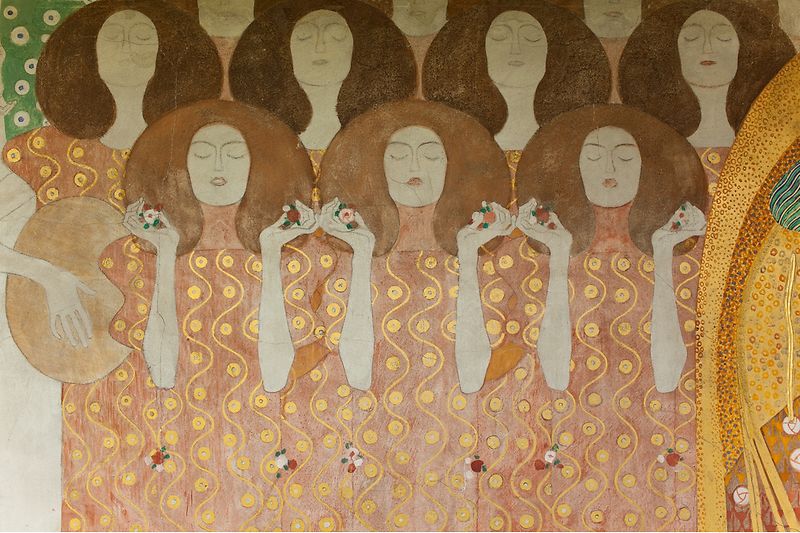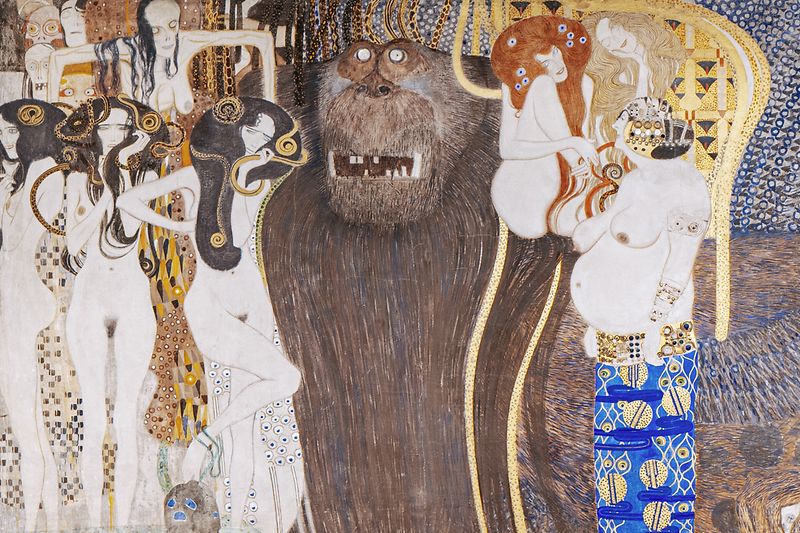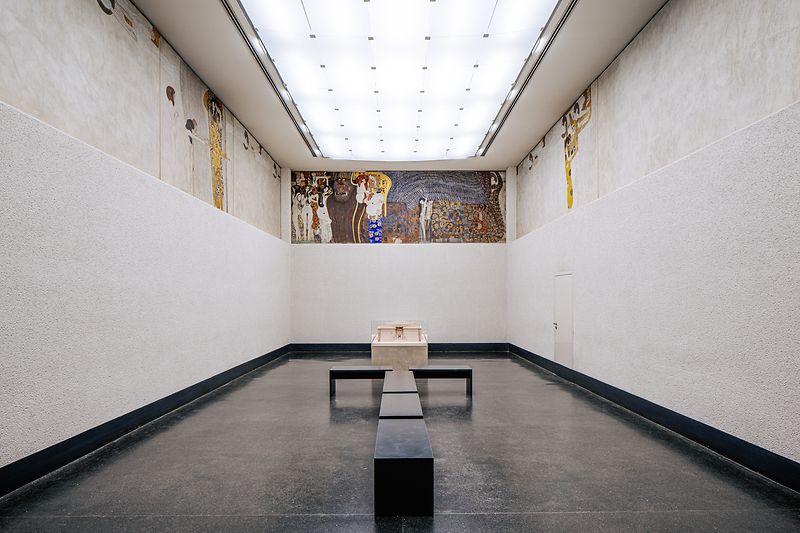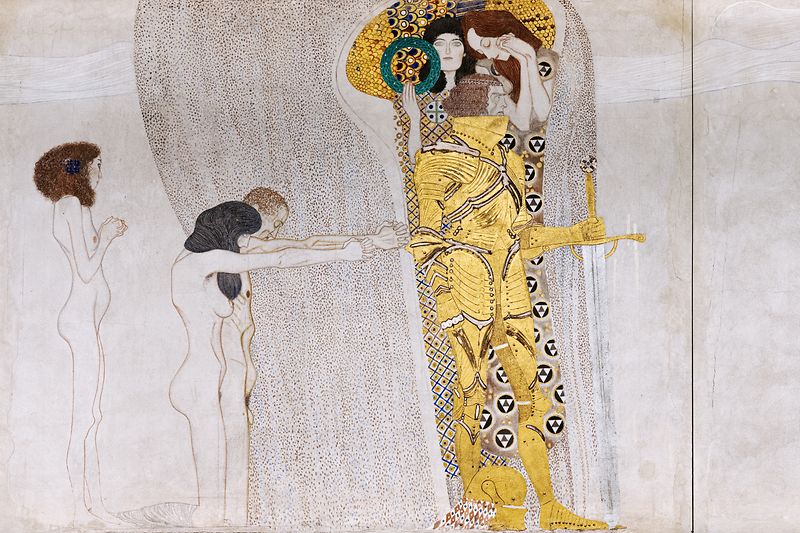 Other stations of the Klimt Walk:
Secession
Friedrichstraße 12

1010
Vienna

Tu, 10:00 - 18:00
We, 10:00 - 18:00
Th, 10:00 - 18:00
Fr, 10:00 - 18:00
Sa, 10:00 - 18:00
Su, 10:00 - 18:00

Main entrance

13 Steps (Schwingtüre 120 cm wide)

Side entrance

(Schwingtüre 120 cm wide)

Elevator available
Further information
Special offers for people with disabilities

(Audio guide free with the Vienna City Card, iBeacons technology and free audio tours for smartphones will be offered)
 People with disabilities pay the discounted admission price, companions enjoy free admission.

Comments

Main exhibition rooms accessible by elevator. Access to all exhibition rooms: elevator. Elevator: door width: 80 cm, cabin depth: 105 cm, cabin width: 80 cm. Beethoven Frieze: 15 steps (escort required). Drawing Room: 24 steps.