© Theatermuseum, Wien
Austrian Theatermuseum
The Theatermuseum brings together collections on all topics of the performing arts and is one of the biggest and most important documentation centers of its kind in the world. Objects of contemporary Austrian and international stage art from spoken and musical theater via dance and film to figure and puppet theater are kept in the archives and scientifically researched, published and presented in exhibitions.
The museum evolved from the Theater Collection of the Austrian National Library, whose origins go as far back as the Baroque era. In 1923, the collection was enlarged when the theater collection of the famous actor and former director of the Vienna Burgtheater, Hugo Thimig (1854-1944), was bought.
A separate department of the museum is devoted to children where they are introduced to the stage-world in a playful way. The museum also houses a grand concert hall, the "Eroica Hall", called after Beethoven's Third Symphony, dedicated to the composer's patron and owner of the palace, Franz Joseph Maximilian Prince Lobkowitz. Subsequently many of Beethoven's compositions were performed at the Lobkowitz Palace.
Picture Gallery a guest of the Theatermuseum
Until August 2021, the Picture Gallery of the Academy of Fine Arts (which is being renovated) will be presented in a new hanging scheme in the adapted rooms of the Theatermuseum. Alongside Bosch's Last Judgment triptych, other highlights from the 15th to 19th centuries can be seen, including leading works of European painting from Lucas Cranach the Elder, Titian, Rubens, Van Dyck and Rembrandt through to Tiepolo, Guardi and Füger.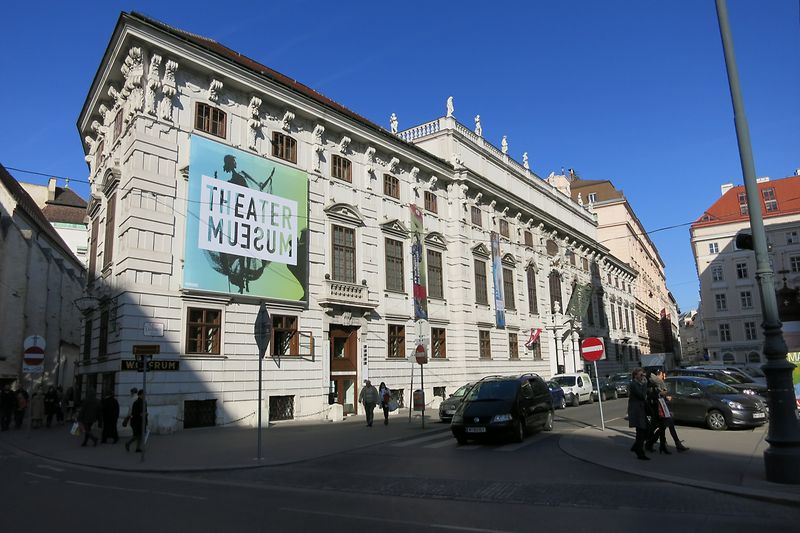 Theatermuseum for Children and Young People:
Performances, guided tours and workshops by prior arrangement
Tel. +43 1 525 24-5310
www.theatermuseum.at