30 years of the Music Film Festival at City Hall Square
You'd never guess by looking at it – but one of the most popular summer events has been held in the heart of the city for three decades already. The Music Film Festival was held for the first time ever in 1991, between Vienna City Hall and the Ringstrasse boulevard. This year, it draws fans of good music and wonderful culinary delights to City Hall Square once more. Admission is, of course, free of charge on all evenings in 2021, too.
A feast for the ears and palate
Outstanding music productions, convivial togetherness, and a high standard of enjoyment – the Music Film Festival offers everything that had to be so painfully postponed in recent months. Which is another reason why this year offers a program of superlative. In 2021, the festival focuses quite deliberately on a particularly appealing film offering with crowd-pullers that have sold out halls, concert theaters and opera houses around the world.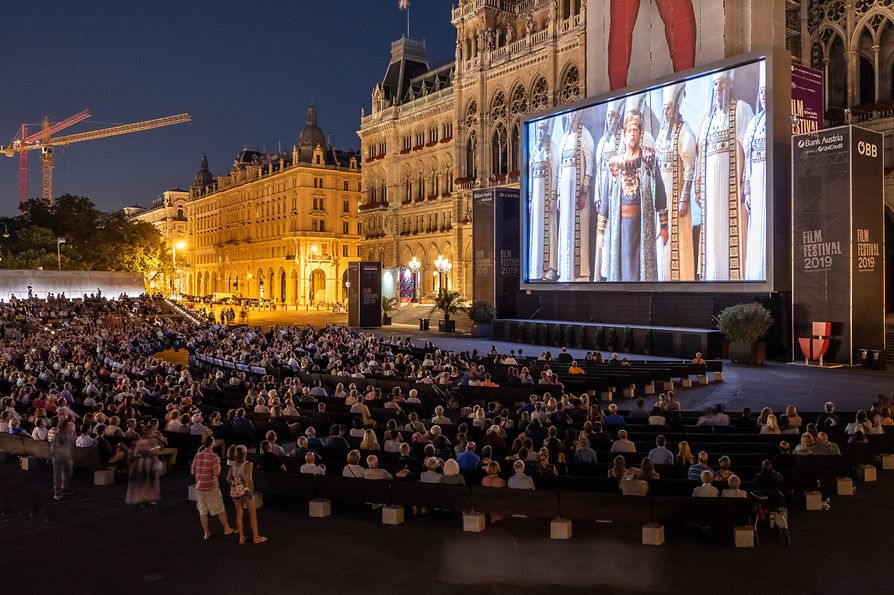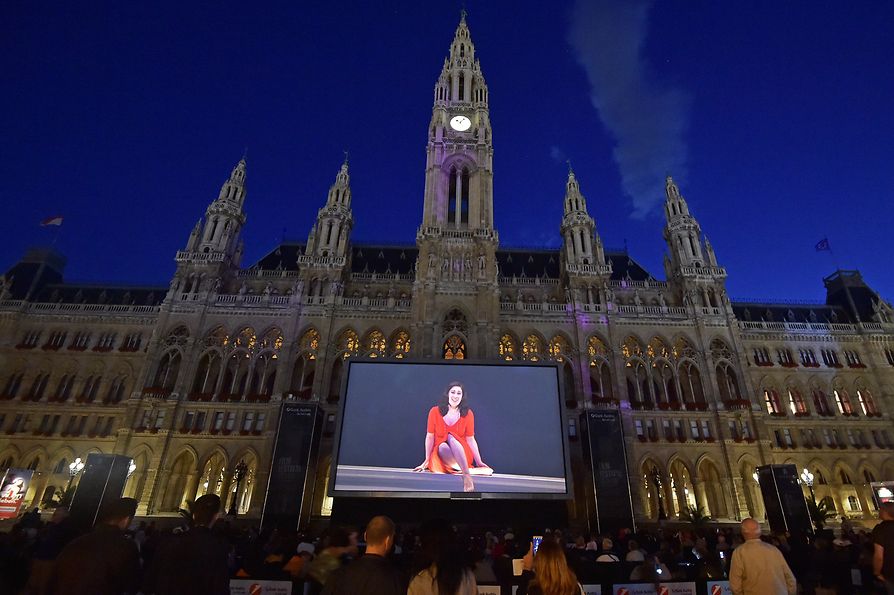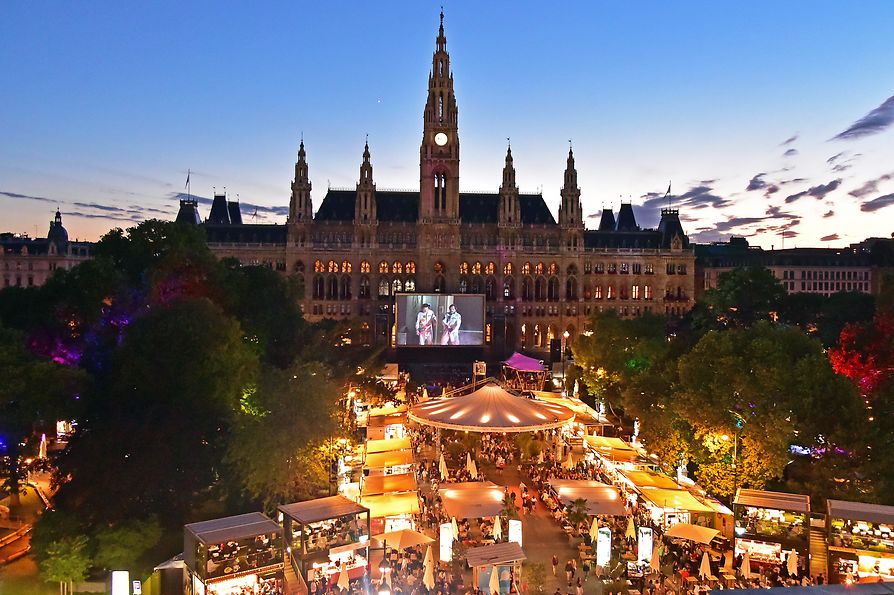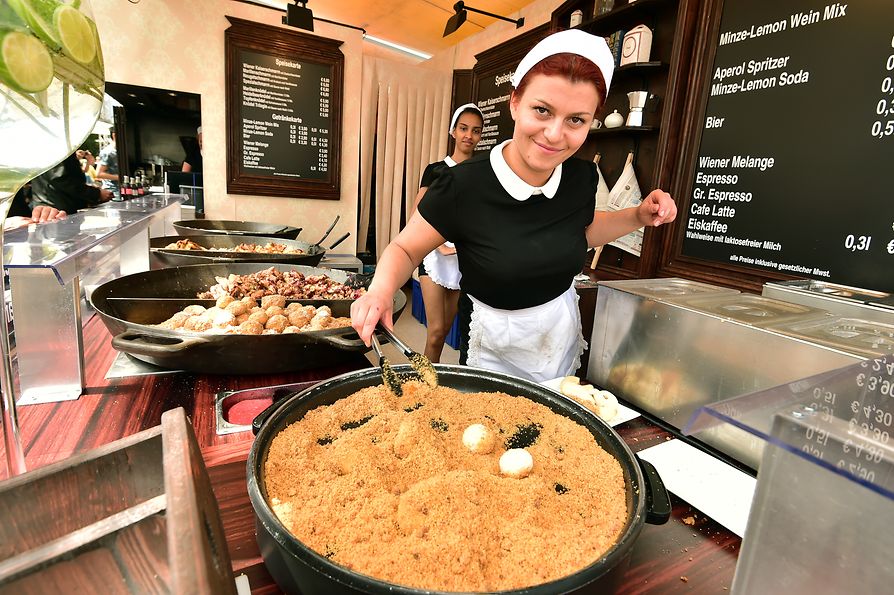 Productions from all sorts of genres flicker across the 300 square-meter screen every evening. Visitors can look forward to first-class operas like La Traviata, Il Trovatore, Così fan tutte, and Turandot. And classical, dance, jazz, world music, and musicals are also fittingly represented. In focus are domestic productions of Vereinigte Bühnen Wien, the Volkstheater, the Salzburg Festival, and the Seefestspiele Mörbisch. The Vienna Philharmonic are "regular guests" at the Music Film Festival and responsible for two of many of this summer's highlights: recordings of the New Year's Concert 2021 (August 10) and of the Summer Night Concert 2020 (July 12). And pop lovers are perfectly looked after with concert recordings of David Bowie, Mariah Carey, Alicia Keys. It all begins daily at nightfall (no earlier than 8.30 pm).
But you can feast to your heart's content again long before that. City Hall Square also traditionally transforms into a food zone every summer: a range of gourmet booths offer freshly prepared dishes from around the world. They are open from 5 pm to 12.00 midnight!
Safety first
As you would expect, the 2021 Music Film Festival will also be held in accordance with the applicable coronavirus hygiene measures. The event concept will be adapted to the applicable legal conditions during the summer months (see website). The Music Film Festival already set benchmarks for safe events with a sophisticated package of measures in 2020.
Music Film Festival at Vienna City Hall Square 2021
7 July - September 4, 2021
Free admission!
www.filmfestival-rathausplatz.at
City Hall Square
Rathausplatz

1010
Vienna