City Hall
The height of the tower is 97.9 m, plus the so-called "Iron Rathausmann", who measures 3.4 m (6 m including the standard) and has become a symbol of Vienna. Shoe size: 63. Vienna City Hall is the official seat of the Mayor and the meeting place of the city senate/provincial government and the Municipal Council/Landtag.
City Hall was built between 1872 and 1883 and is a building of superlatives: Around 30 million bricks and more than 40,000 cubic meters of natural stone were used. The Arkadenhof of City Hall is one of the biggest inner courtyards in Europe with an area of 2,804 m². The Festival Hall is 71 meters long, 20 meters wide and 18.5 meters high. If the fire authorities were to allow it, 1,500 couples could dance the waltz here at the same time.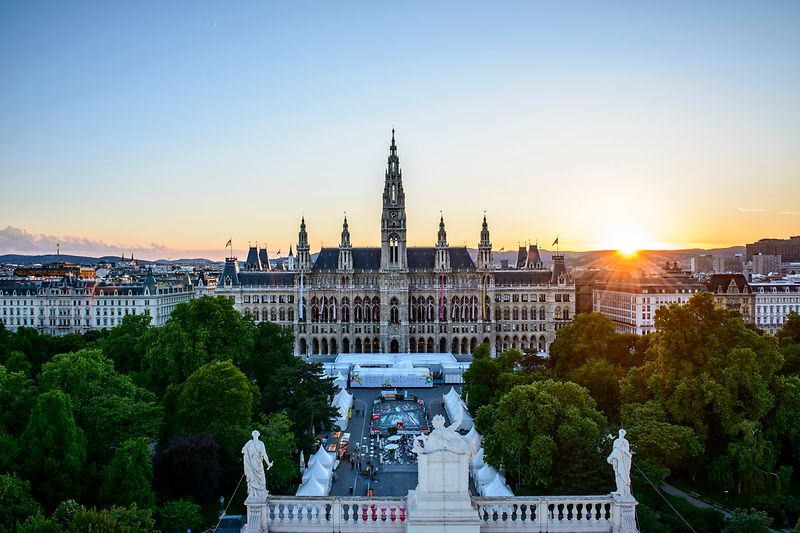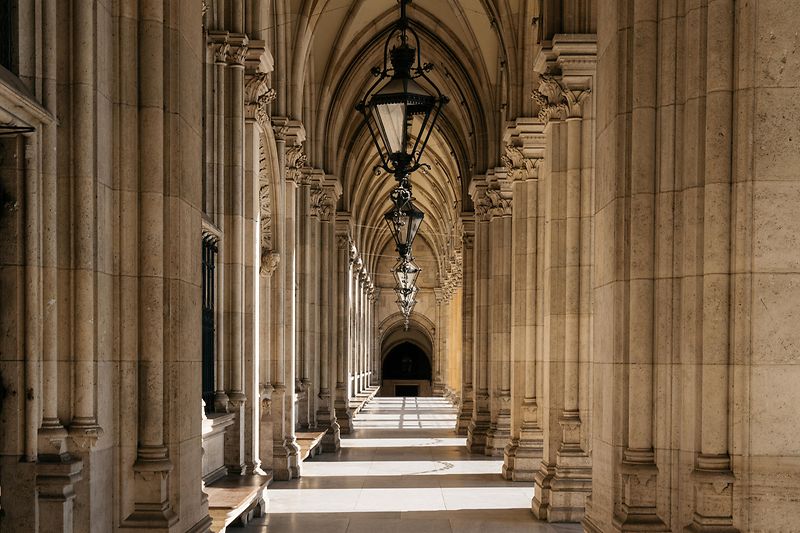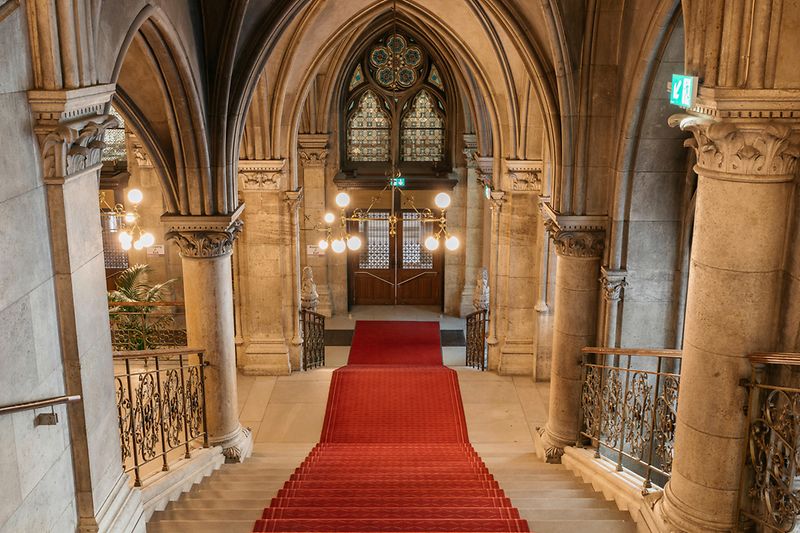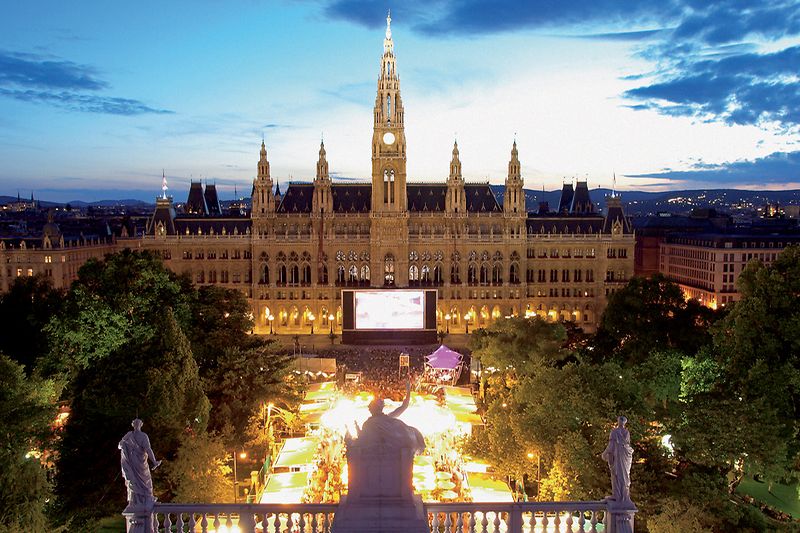 Numerous events are held inside and in front of City Hall: balls as well as film festivals and sports events. Starting in November, the Advent market in front of City Hall creates the right atmosphere in the run-up to Christmas. And from January to March, City Hall Square and City Hall Park transform into the most beautiful skating rink in the world.
City Hall is also home to the Vienna City and Regional Library (with its extensive collection of Viennensia) and the Vienna City and Regional Archive.
Vienna City Hall (Wiener Rathaus)
Friedrich-Schmidt-Platz 1

1010
Vienna

Monday, Wednesday and Friday

except on session days, events and holidays
groups with appointments one month in advance

Main entrance

(Schwingtüre 92 cm wide)
Ramp 545 cm long , 47 cm high

Car parks Main entrance

Parking spaces for people with disabilities
on Lichtenfelsgasse, Felderstrasse

Further information

Seeing eye dogs allowed
Wheelchair accessible restroom available.

Special offers for people with disabilities

Multimedia guides in Austrian and English sign language are available free of charge upon presentation of an official photographic form of ID (passport, identity card, driver's license).

Comments

Elevator near stair no. 7: door width: 92 cm, cabin depth: 240 cm, cabin width: 130 cm, passage to elevator: 110 cm.
Elevator near stair no. 8: door width: 92 cm, passage to elevator: 88 cm, cabin width: 110 cm, cabin depth 210 cm.
Wheelchair-accessible restroom / changing room (near stair no. 8).