© Mag. Christopher Wiener Gastronomie GmbH
Organic restaurants
An increasing number of consumers value sustainability, ethics, quality and indulgence in equal measures when it comes to food. This is why Vienna also has a restaurant scene that uses products derived from ecologically correct agriculture and humane animal keeping.
Guilt-free indulgence
In Vienna, organic and health food stores can be found particularly in the young and creative districts, as well as at Vienna's markets. The spectrum of organic restaurants is diverse and colorful. Tewa offers organic cuisine with international influences at the Naschmarkt and, as of recently, also at the Karmelitermarkt.
In the light, friendly ambience of the Health Kitchen, low-carb cuisine is cooked with regional and mostly organic ingredients. This is how good healthy food can taste: Salads with that something extra, soups and stews are on the menu, as are rice paper rolls – with a range of fillings such as pulled beef or goat's cheese and apple. Another tip is the breakfast.
Karma Food is the place to enjoy healthy curries, soups, bowls and salads in organic quality - much of it is also vegan. You can also get delicious coffee here as well as a great all-day breakfast.
Certified Restaurants
Of particular note are the restaurants whose organic selections have also been officially certified. Naturkost St. Josef in the 7th district was one of the early pioneers of organic food and has been serving a daily rotation of lunch menus for several years - all organic and vegetarian. For a little snack on the go, Limoni's offers sandwiches, soups and salads with mainly organic ingredients. This is where the latest harvest from Austria's farms and gardens is processed. Apart from a few ingredients, most things here are certified. Stadtheurige Gigerl has also switched over to a certified organic offer – and it's 100 percent regional as well.
The food in the restaurant yamm! is 100 percent organic and also certified as such. A wide range of vegetarian dishes from all around the world is offered at the buffet, and the breakfast is also sensational. Kolariks Luftburg in the Prater is particularly child-friendly. Everything here is also offered in 100% organic quality, from the meat to the drinks.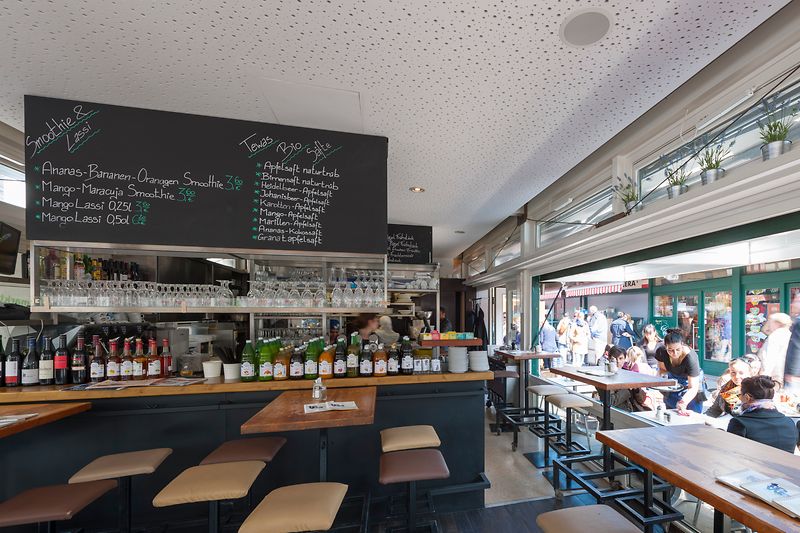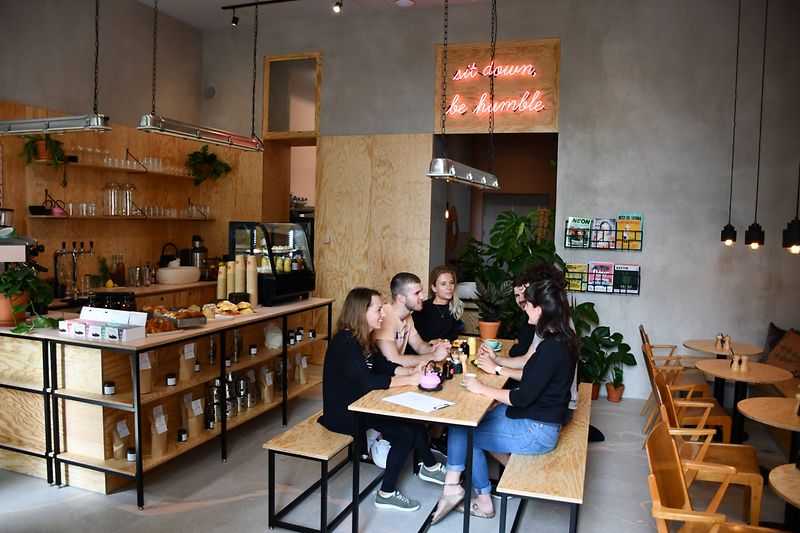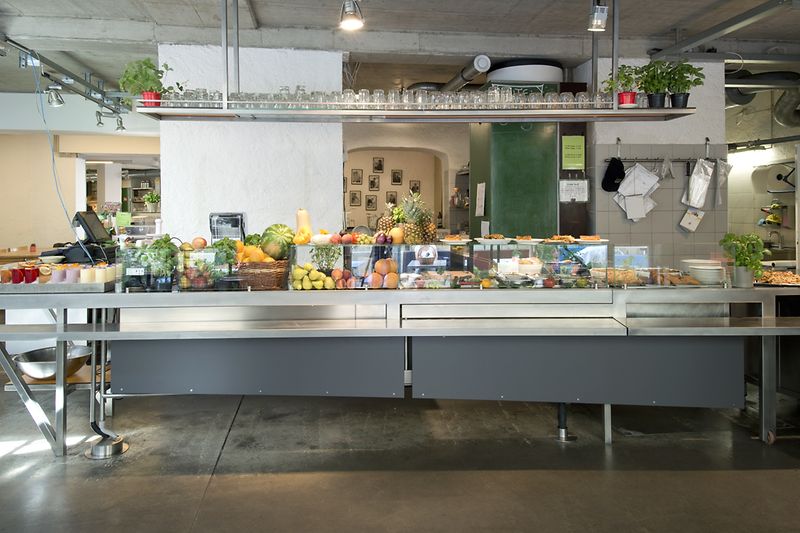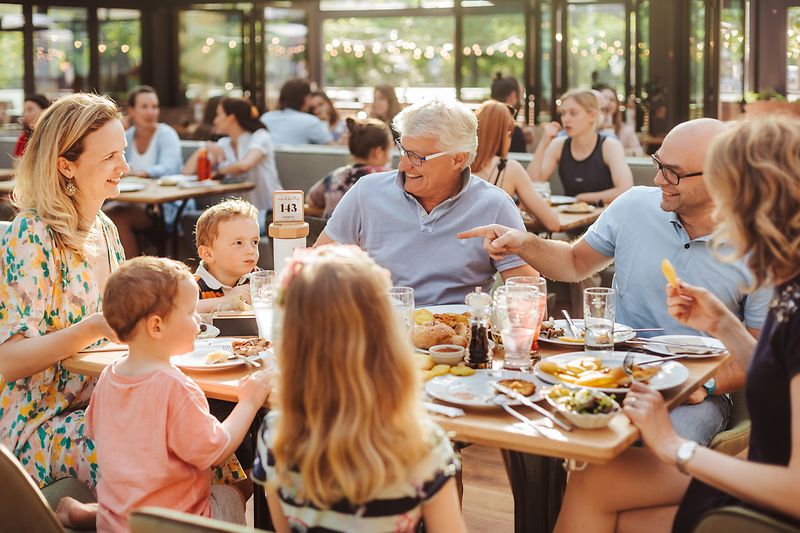 Tewa Naschmarkt
Naschmarkt 672

1060
Vienna

Tewa Karmelitermarkt
Karmelitermarkt, Stand 26-32

1020
Vienna

Health Kitchen
Zollergasse 14

1070
Wien

Mo - Sa, 09:00 - 23:00
Su, 09:00 - 18:00

Brunch

Su, 10:00 - 14:00
Health Kitchen
Wollzeile 31

1010
Wien

Mo - Sa, 09:00 - 23:00
Su, 09:00 - 18:00

Brunch

Su, 10:00 - 14:00
Karma Food
Ausstellungstraße 63

1020
Wien

Mo - Fr, 08:00 - 16:00
Sa, 09:00 - 15:00
St. Josef Natural Foods
Zollergasse 26

1070
Vienna

Shop

Mo - Fr, 08:00 - 18:30
Sa, 08:00 - 16:00

Restaurant

Mo - Fr, 08:00 - 17:00
Sa, 08:00 - 16:00
Limoni's
Josefstädter Straße 73

1080
Wien

Stadtheuriger Gigerl
Rauhensteingasse 3/Blumenstockgasse 2

1010
Vienna

yamm!
Universitätsring 10

1010
Vienna

Mo - We, 08:00 - 23:00
Th - Fr, 08:00 - 23:30
Sa, 09:00 - 23:30
Su, 09:00 - 15:00

Main entrance

no steps (Doppelschwingtüre 175 cm wide)
Breite eines Flügels 90 cm, wenn beide Türflügel geöffnet, dann Türbreite 175 cm

Further information

Seeing eye dogs allowed
Wheelchair accessible restroom available.

Comments

18 steps inside to the regular restrooms and to further seating areas, wheelchair-accessible restroom on first floor, wheelchair-accessible guest garden can be reached from restaurant.
Luftburg Kolarik in the Prater
Prater, Waldsteingartenstraße 128

1020
Vienna

Mo - Th, 16:00 - 23:00
Sa - Su, 11:00 - 23:00

Main entrance

no steps (Doppelschwingtüre 230 cm wide)

Car parks Main entrance

2 Parking spaces for people with disabilities

Further information

Seeing eye dogs allowed
Wheelchair accessible restroom available.

Comments

Seeing eye dogs with muzzle and leash allowed