© Bike Experience
Guided bike tours
Bike tour into nature
On the bicycle path network in the area of the Lobau, expert foresters explain the beauty of the Donau-Auen National Park and the riparian forest ecosystem. There are guided bike tours to the Lobau for groups of 6 or more people. As there is no bike rental option here, you must rent a bike from a bike rental outlet beforehand. You can find registration information at www.wien.gv.at
Lobau
Dechantweg 10

1220
Wien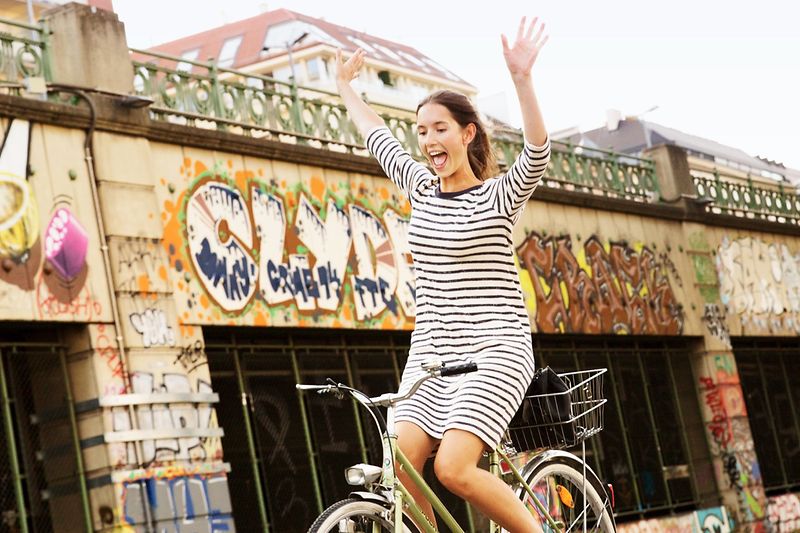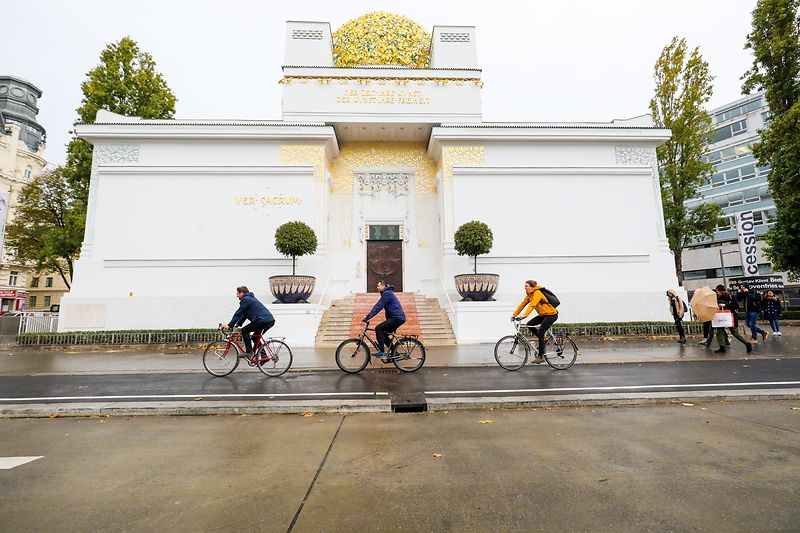 From classic to culinary
At Pedalpower, you can choose from three bike tours:
Classically Viennese: Cycle past Vienna's magnificent buildings. The tour lasts about three hours.
Viennese water & wine: Discover another world as you ride along the Danube Canal to idyllic Nussdorf, where you can sample delightful Viennese wines. Allow about four to five hours for this tour.
Wachau Winery Bike Tour: Can be booked either in English or in another preferred language. You must plan a whole day for this – you'll be out and about for approx. 11 hours.
Pedal Power Bike rentals & sightseeing tours
Bösendorferstraße 5

1010
Vienna

Your benefit with the Vienna City Card:

-10%

Additional information on the offer: standard ticket price from 6€

March - October

daily, 09:00 - 18:00
Vienna Explorer offers the bike tours exclusively in English:
Vienna Bike Tour: Numerous sights lie on the three-hour tour of Vienna – e.g. Prater, Hundertwasser House, Stadtpark, Karlskirche (Church of St. Charles), Schwarzenbergplatz and many more.
"Go Green" electric Fat Bike tour into the countryside: Street art on the Danube Canal, view from the Kahlenberg, green vineyards and the imperial Prater make for an unforgettable tour.
Vienna Explorer Tours & Day Trips
Franz-Josefs-Kai 45

1010
Vienna

Your benefit with the Vienna City Card:

-14%

Additional information on the offer: Standard ticket price from 5€

April to middle of October
daily, 08:30 - 18:00
At Prime Tours Vienna, there are unconventional tours on the kickbike, a bicycle without pedals:
Kick by kick: The tour lasts approx. two to three hours and leads through the 6th, 7th and 15th districts. On view are the secret tips of the respective guides.
Culinary: Assorted Viennese treats are sought out and sampled for three whole hours.
Photographic: The photo tour on the kickbike lasts about two hours. If you don't have your own camera, you can rent one for a charge.
Electric: You'll ride on electric scooters for two to three hours from the 15th district to Vienna city center, along the Danube Canal, and make a brief stop in the Wurstelprater.
The meeting points can vary. For information and to register, go to www.primetours.at