© Peter M. Mayr
Theater an der Wien
The Theater an der Wien starts its fifteenth season with the 2020/21 season.
From Handel to Prokofiev
Seven premieres from across 200 years of opera history can be experienced:
Zazá (Ruggero Leoncavallo, 1919): Christoph Loy directs
Porgy and Bess (George Gershwin, 1935): with African-American singers, as stipulated by the composer
Le Nozze di Figaro (W. A. Mozart, 1786): director: Alfred Dorfer, with Florian Boesch as Count Almaviva
Thaïs (Jules Massenet, 1898): director: Peter Konwitschny, with Nicole Chevalier as Thaïs
Belisario (Gaetano Donizetti, 1836): with Roberto Frontali as Belisario, and Carmela Remigio as Antonia
The Fiery Angel (Sergei Prokofiev, 1954): director: Andrea Breth; with Ausrine Stundyte and Bo Skovhus
An die Freude (John Neumeier): The Hamburg Ballet dances to Beethoven's 9th Symphony.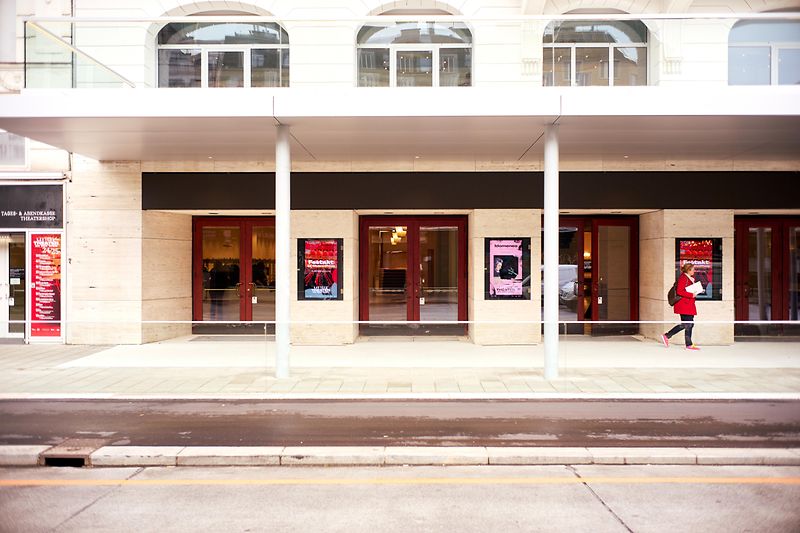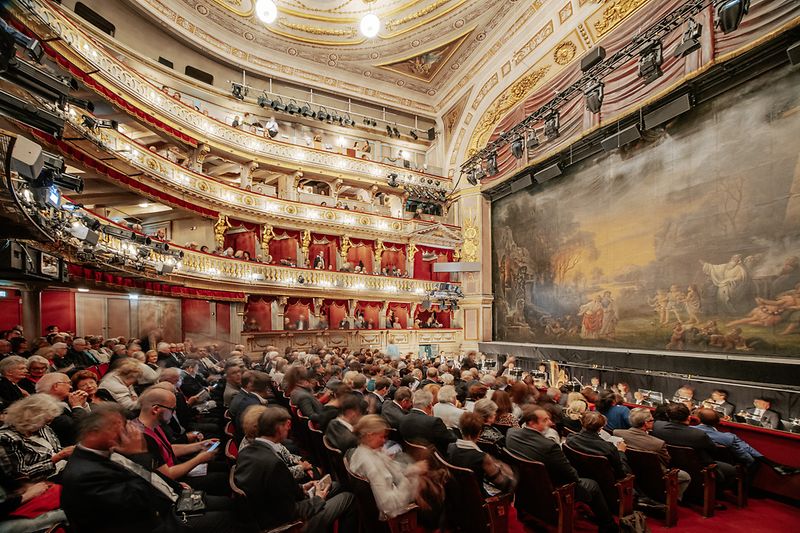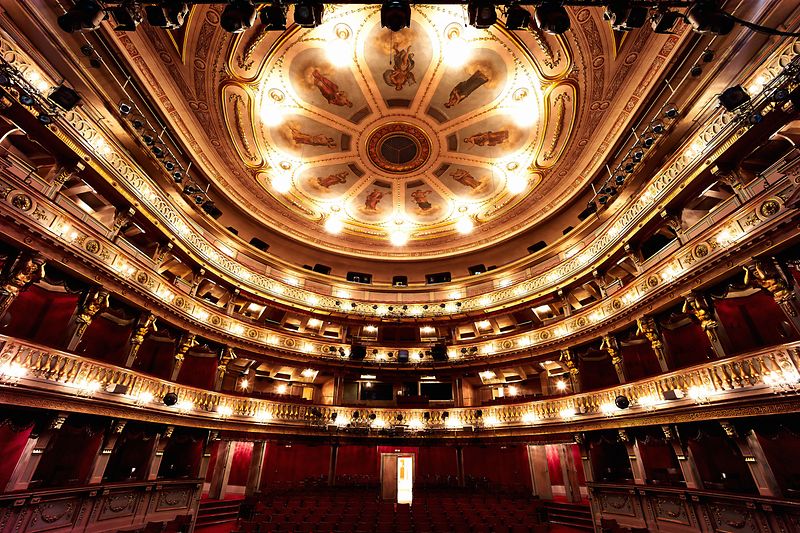 The hit productions Platée (Jean-Philippe Rameau) and Saul (Georg Friedrich Handel) will be resumed. Then there are eight opera concertante from Porpora to Handel and Haydn, special projects and cabaret at "Hölle" in the basement of the Theater an der Wien.
Tip: Chamber Opera
The Young Ensemble of the Theater an der Wien can be experienced in the Kammeroper, the second performance venue of the Theater an der Wien. Much is possible: from the portrait concert to the unconventional reinterpretation of a major opera. You can get especially close to the performers in the little opera house in the heart of the city.
On the program for 2020/21: Bajazet (Antonio Vivaldi), Giasone (Francesco Cavalli), Il Barbiere di Siviglia (Gioachino Rossini) and Tristan Experiment (set to Richard Wagner).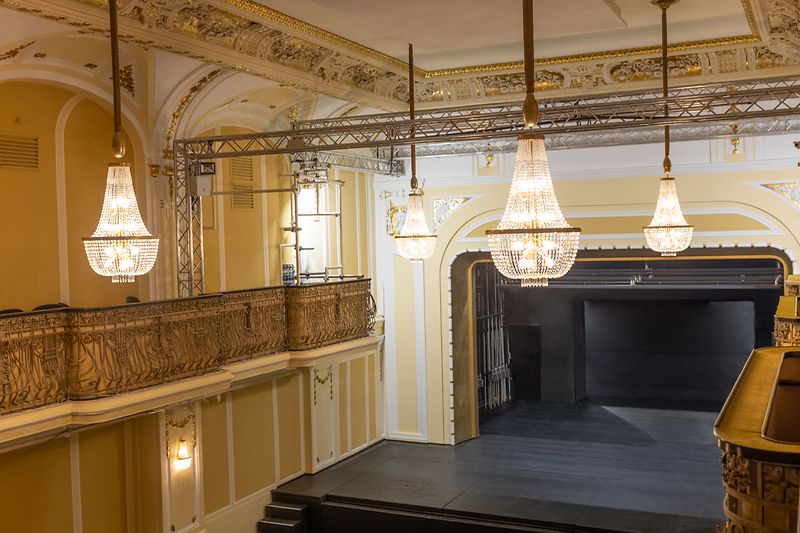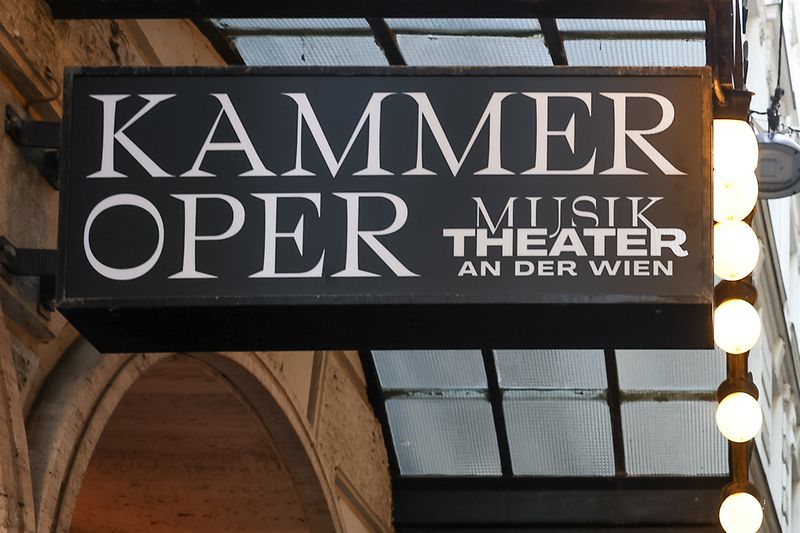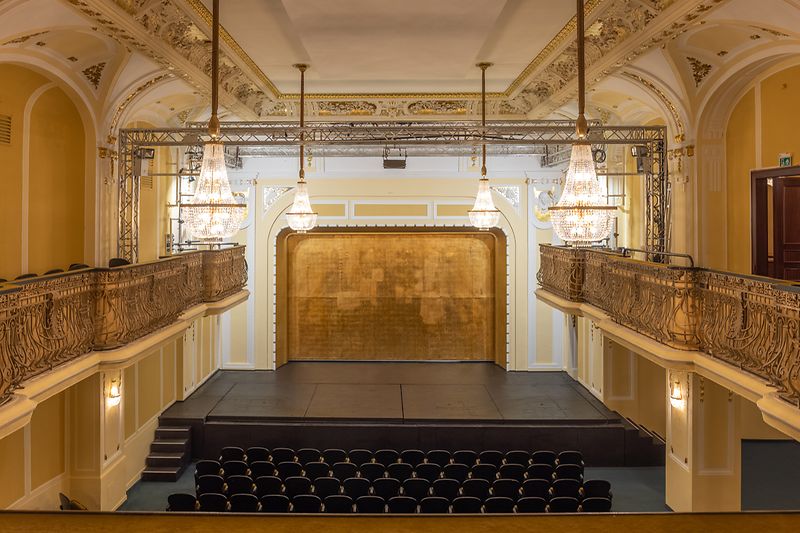 Theater an der Wien
Linke Wienzeile 6

1060
Vienna

Main entrance
Car parks Main entrance

Parking spaces for people with disabilities
in front of the theatre (from 6 pm)

Further information

Seeing eye dogs allowed
2 Wheelchair spaces available (stalls)
Wheelchair accessible restroom available.
Chamber Opera
Fleischmarkt 24

1010
Vienna

Vienna Card reductions only for productions of the Theater an der Wien at Wiener Kammeroper

Further information
Comments

Not wheelchair accessible, no wheelchair places without steps.