© MA45_Wiener Wildnis
Natural bathing treasures
From the city to the waters
The subway covers almost all of Vienna – you can take subway line U1 not only to the city center but also to many bathing points. The popular Old Danube with its lidos and natural bathing spots is the first place to go for natural bathing fun. In the immediate vicinity of Danube City is the Kaiserwasser in Kaisermühlen. This tributary of the Old Danube is particularly popular and gets busy in the summer.
Danube Island has a new swimming area: the Pirate Bay near the Donaustadt bridge is a true oasis of peace. 3,500 m² of the New Danube's banks have had sand heaped on it to make it easier to enter the water, while shade is provided by large trees. The Vienna City Beach Club is not far away and is a combination of beach feeling in the city and party. In summer, you can even play beach volleyball on rented courts late into the night. A good bit farther along, things get a bit more lively at Copa Beach. This location fulfills every wish and is perfect for families, even offering two sand beaches, sports facilities and a wide range of dining options.
The U6 runs almost straight to the beach at the New Danube. The Lagerwiese at Romaplatz has nice bathing spots and a family bathing beach for water fun with the kids.
The bathing pond in the new district of Seestadt Aspern is best reached with subway line U2, the water shimmers a turquoise blue and the silica sand creates the feeling of being at the beach. Particularly clear water in unspoilt surroundings can also be enjoyed at the tucked-away Danube-Oder Canal. Two of the four sections here are approved for bathing.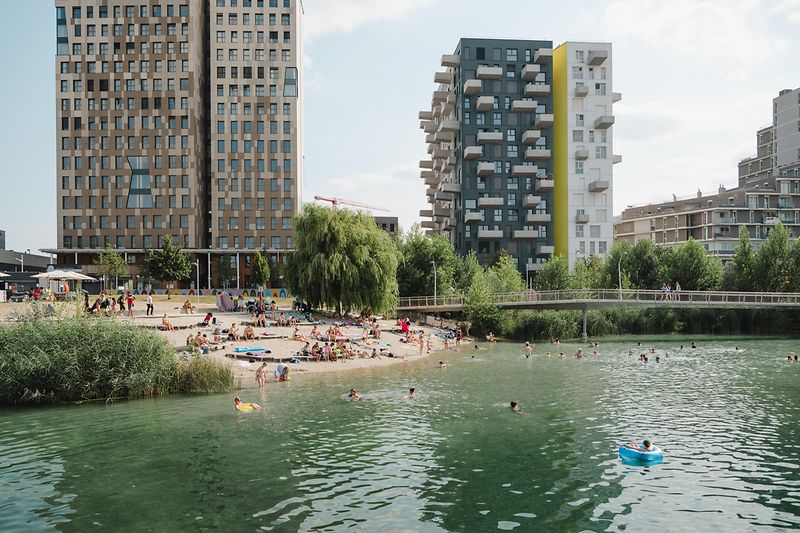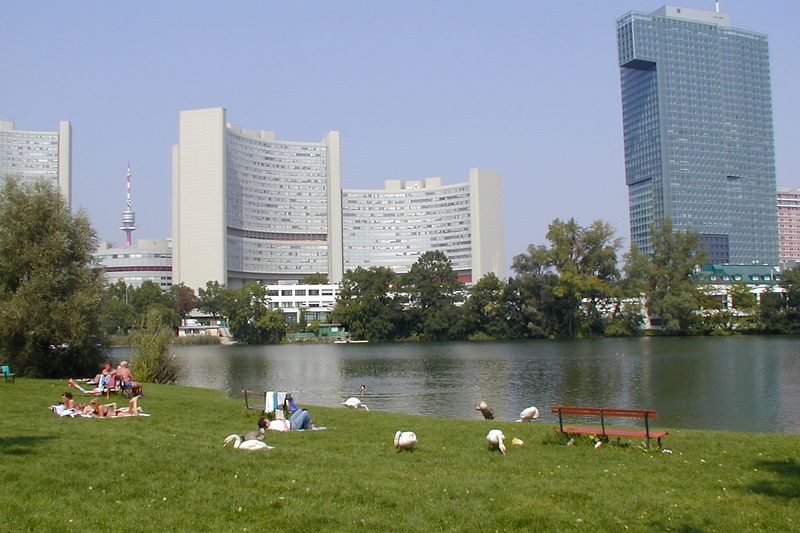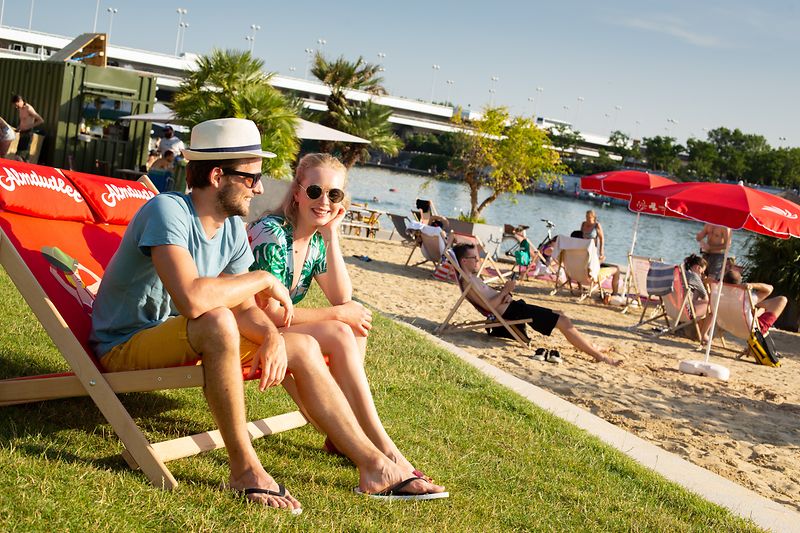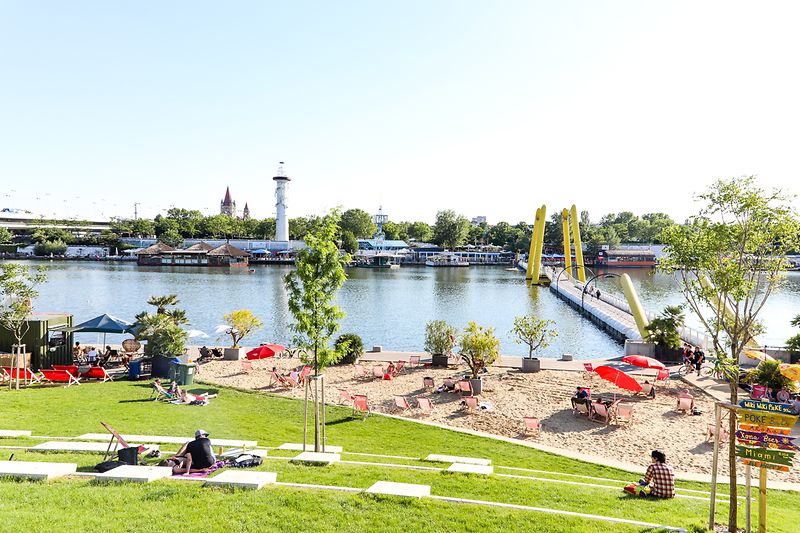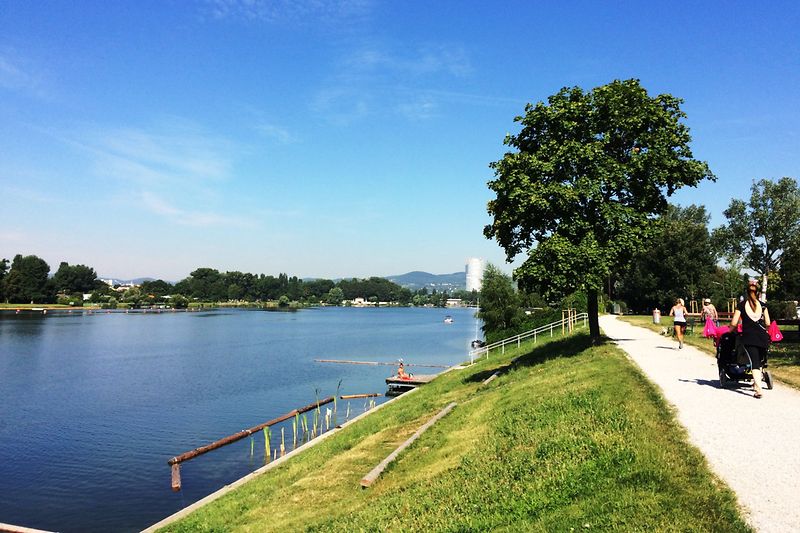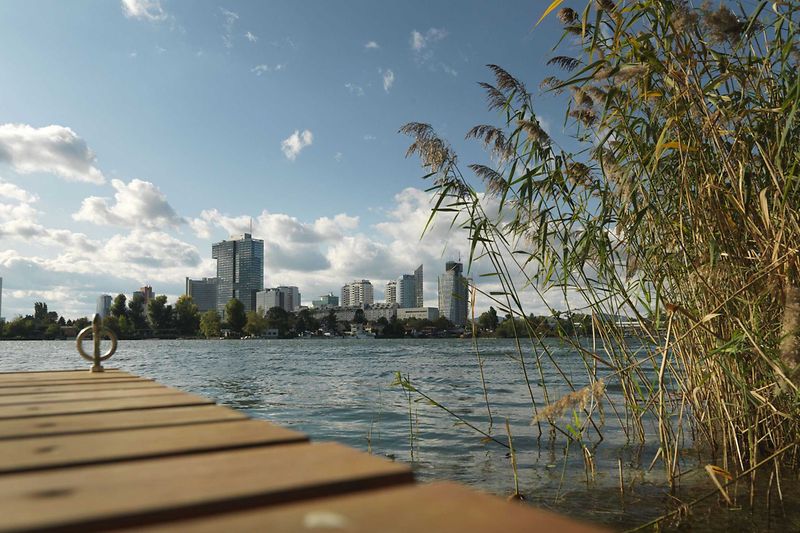 By bike to the natural bath
Not all natural bathing spots are directly connected to the public transport network. The trip to some bathing places takes a little longer and may involve walking. If you want to avoid transfers or walking too far, then jump onto a bike and combine your day swimming in nature with a bicycle tour. You don't need your own bike in Vienna for this; there are lots of bike-sharing offers here.
The Strombucht on the Old Danube has a shingle beach that slopes gently into the shallow water. Numerous bathing points by natural bodies of water are located along the Mühlwasser in Donaustadt. And by the Schillerwasser as well, there are numerous possibilities to bathe on kilometers of reed-covered banks in untouched nature.
Small pond area
The Hirschstetten bathing pond is popular with young visitors for the dedicated children's zone and the playground. Shade is provided by lots of trees. On the north bank of the somewhat remote Süssenbrunn bathing pond, there are lovely sunbathing lawns and clear shingle banks.
Untouched and unspoilt
A perfect natural paradise is the Lobau. Out of consideration for the flora and fauna of the protected Donau-Auen National Park, only a few spots are approved for bathing here. The Panozzalacke has an extensive sunbathing lawn and is outstandingly well suited for families, thanks to the shallow water. The snack station "Zum Knusperhäuschen" is not far away and offers Viennese snacks such Liptauer (a spicy cheese spread) and pretzel sticks.
The Dechantlacke lies in the Obere Lobau and is a secret paradise for all fans of naturism due to its location off the beaten track.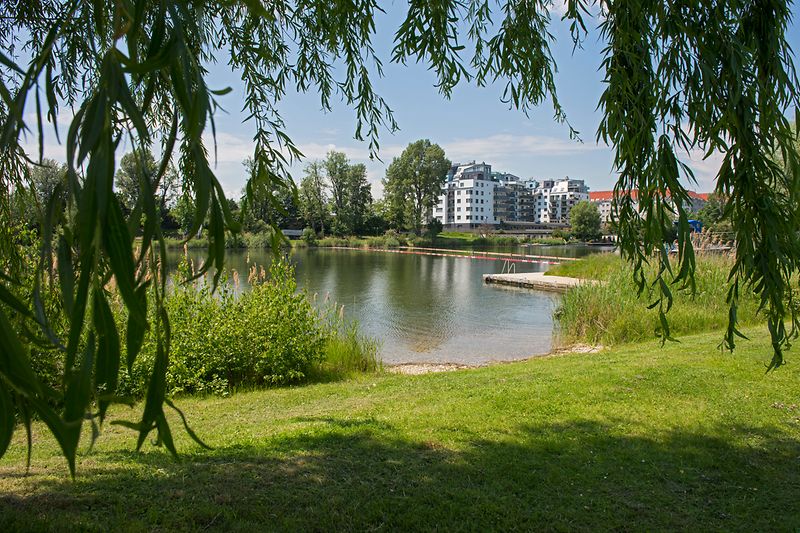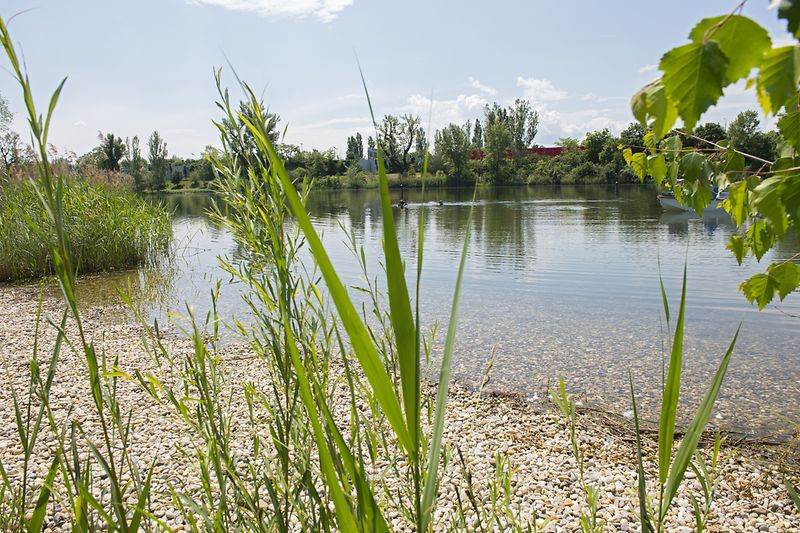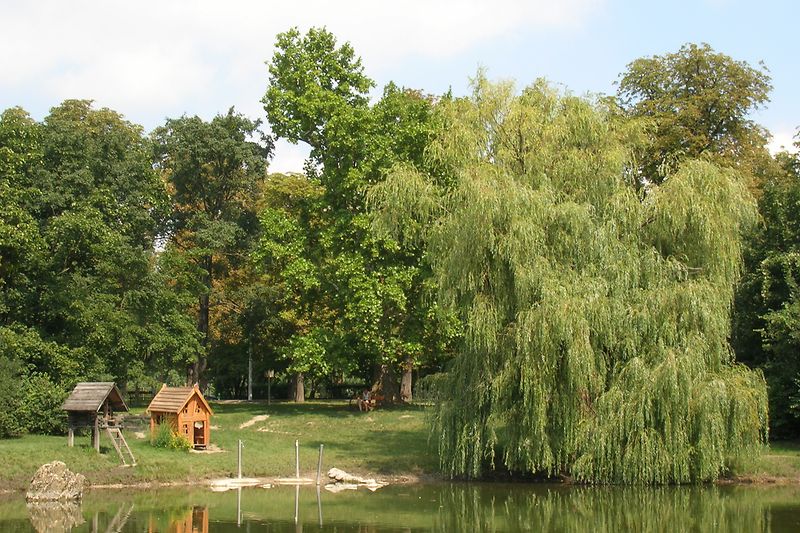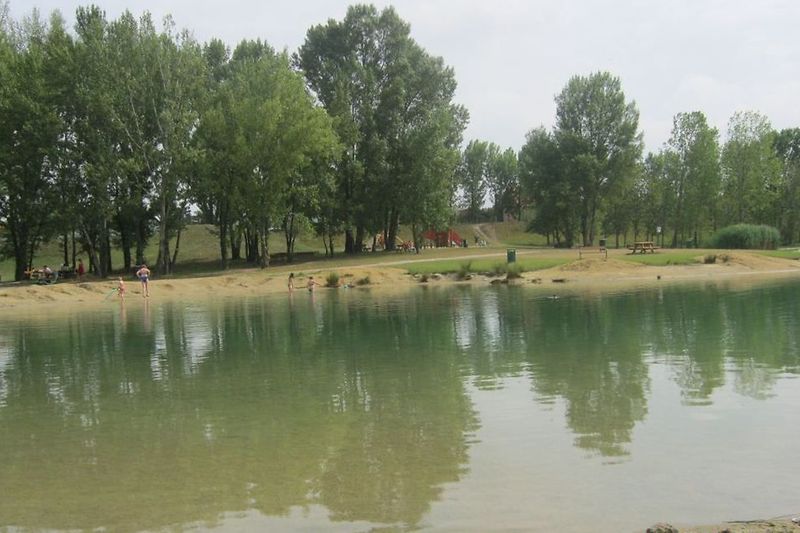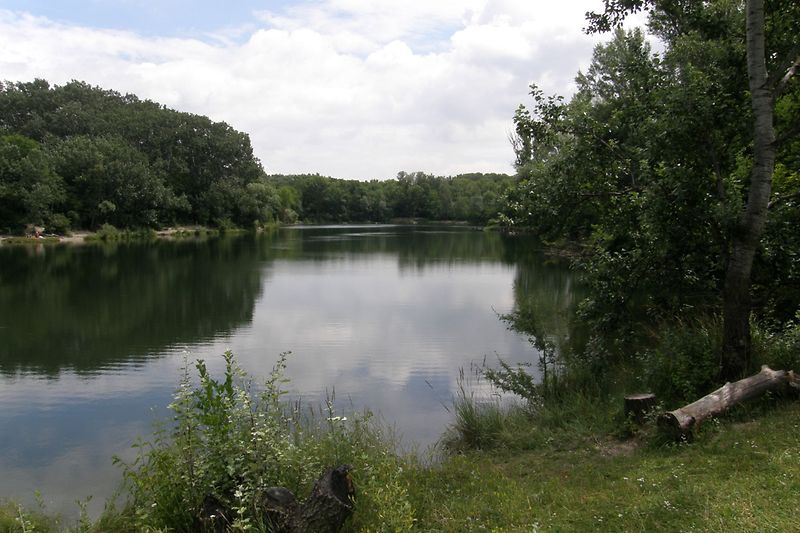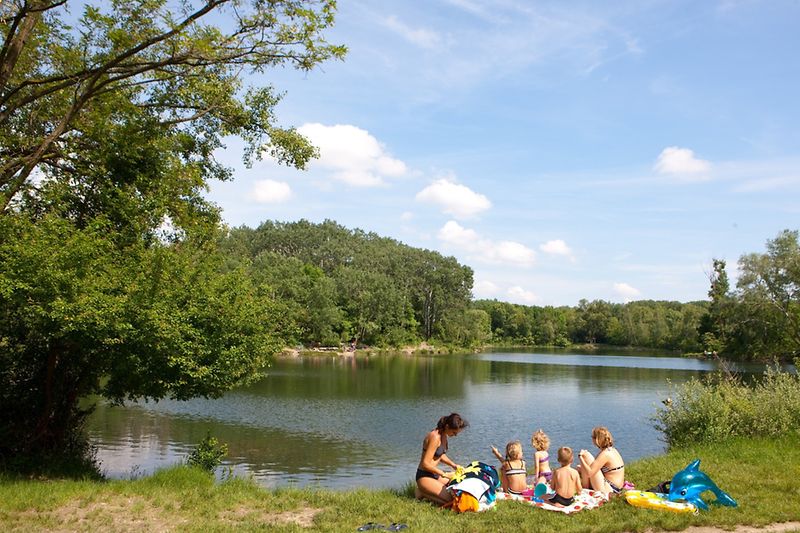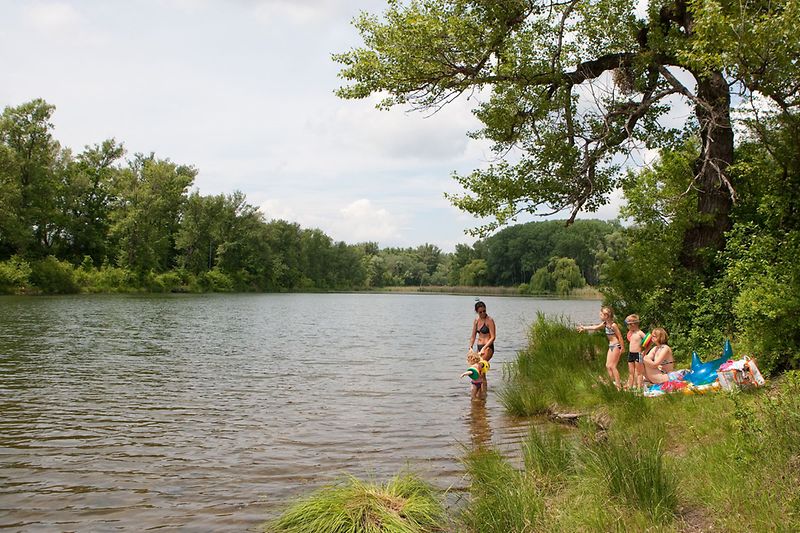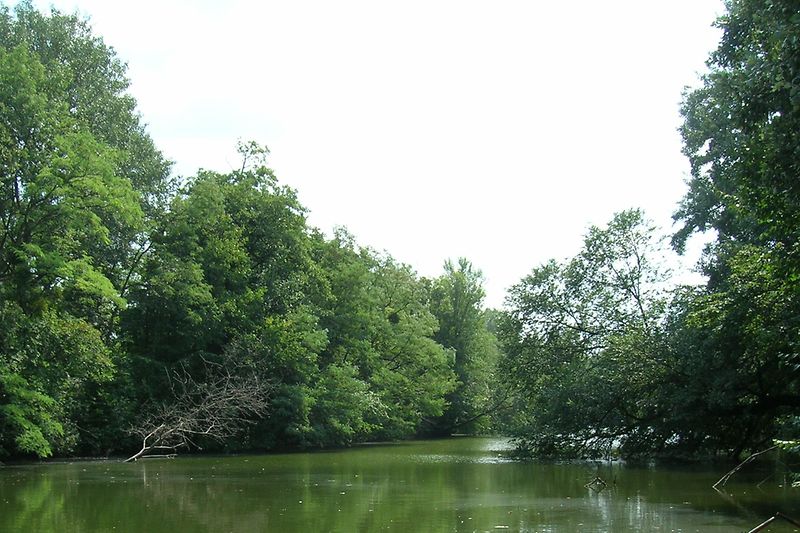 Tips for bathing in natural surroundings:
Goodbye admission fees: Bathing is free, but definitely not for nothing.
Nobody knows the opening times here.
There are no lifeguards here – only swans waddling past.
Take care of your surroundings and do not leave any trash behind.
The water quality of natural bathing areas is regularly checked at eleven measurement points and the results published.
Old Danube
Alte Donau

1220
Vienna

Kaiserwasser
Wagramer Straße/Weissauweg

1220
Wien

Danube Island
Donauinsel

1220
Vienna

Vienna City Beach Club
Kaisermühlendamm, Neue Donau Mitte

1220
Vienna

Mo - Th, 14:00 - 23:00
Fr, 14:00 - 03:30
Sa, 10:00 - 03:30
Su, 10:00 - 03:30

In case of good weather.
Copa Beach U1 station Donauinsel, Am Hubertusdamm exit
Donauinsel

1220
Vienna

Neue Donau
Steinspornbrücke

1220
Vienna

aspern Seestadt Die Seestadt Wiens
U2-Station Seestadt

1220
Vienna

Mühlwasser
Mühlwasser

1220
Vienna

How to get there:

Oberes Mühlwasser: U2 station Donaustadtbrücke and from there with bus line 92A to the stop on Mühlwasserstrasse.
Unteres Mühlwasser: U2 station Donauspital and from there with bus line 95B to the stop on Schütthäufel.
Schillerwasser
Schillerwasser

1220

How to get there:

U2 station Donaustadtbrücke and from there with bus line 93A to the stop on Schillwasserweg
Hirschstetten bathing pond
Badeteich Hirschstetten

1220
Vienna

Romaplatz
Sintiweg 10

1210
Wien

Danube-Oder Canal
Donau-Oder-Kanal

1220
Vienna

Directions: via Grossenzersdorf, drive to the end of Lobaustrasse; Zweierkanal: 10 minutes on foot heading south; Dreierkanal: 5 minutes on foot heading east
Strombucht
Dampfschiffhaufen 10

1220
Wien

Süssenbrunn bathing pond
Wagramer Straße 269

1220
Vienna

Zufahrt: U1-Station "Rennbahnweg", danach 25A-Station "Badeteich Süßenbrunn"
Heustadlwasser Prater
Stadionallee 1

1020
Wien

Panozzalacke Obere Lobau
1220
Vienna

Directions: Raffineriestraße as far as Lobgrundstraße and then left to the car park, 5 minutes on foot
Dechantlacke Obere Lobau
1220
Vienna

Directions: Raffineriestrasse as far as Biberhaufenweg, park opposite the "Roten Hiasl", walk for 5 minutes along Dechantweg
Lobau
Dechantweg 10

1220
Wien