© Ingo Pertramer
The new vegetable cuisine
When fruit and vegetables arrive at the table without having traveled the earth, you can really taste the difference. The flavor is more intense and, of course, fresher. Modern vegetable cuisine values regionality, seasonality, and sustainability. When creative cooks also get involved, they conjure up true taste experiences from vegetables. And sometimes a piece of meat is also allowed – that distinguishes it from vegetarian cuisine, which hasn't always devoted itself to regionality, and sometimes tries to imitate the taste of meat.
Farm-to-Table
The very definition of creative vegetable cuisine is TIAN Restaurant Wien. Star chef Paul Ivic serves seasonal vegetarian cuisine of the highest standard. On the menu at the TIAN is something very simple: fennel, kohlrabi, celery. What is served is stunning. Rare, almost forgotten types of vegetable and fruit from the region are brought to the table. Ivic focuses intensively on sustainability. He prefers to throw away as little as possible when cooking, and also uses roots, leaves and peel (read about this in his cookbook "Restlos glücklich"). "Eating is more than just taking in nutrients. Eating means taking responsibility for all the raw ingredients and all the hard-working people in the background," says Ivic. "And my team appreciates their hard work by making every effort to process the whole plant – from root to leaf – and throw nothing away."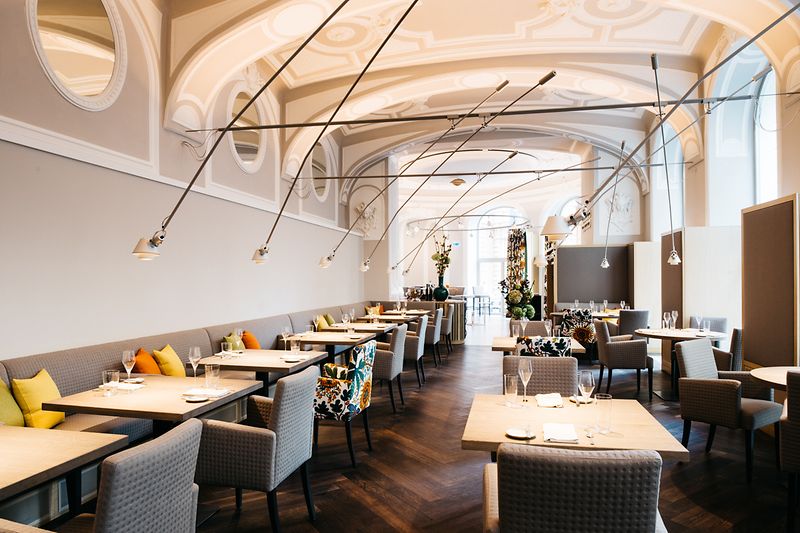 Restaurant Schubert is also on familiar terms with the regional farmers and gardeners. In many of the dishes on the menu, vegetables play the main role, but there is also meat and fish to choose from. Kohlrabi three ways surprises with different consistencies, each bite an experience. Even the flatware here has only a short distance to travel because chef Sascha Hoffmann makes and fires it himself in a side room.
brösl in the Stuwerviertel district may look like a classic Viennese beisl, but appearances are deceiving. No Viennese cuisine is served at brösl; instead, the focus is on farm-to-table. The menu changes daily because the products come from small producers. The cooking is done using whatever is available. The style of the cuisine itself has a Mediterranean element, and yes, fish and meat are also on the menu here.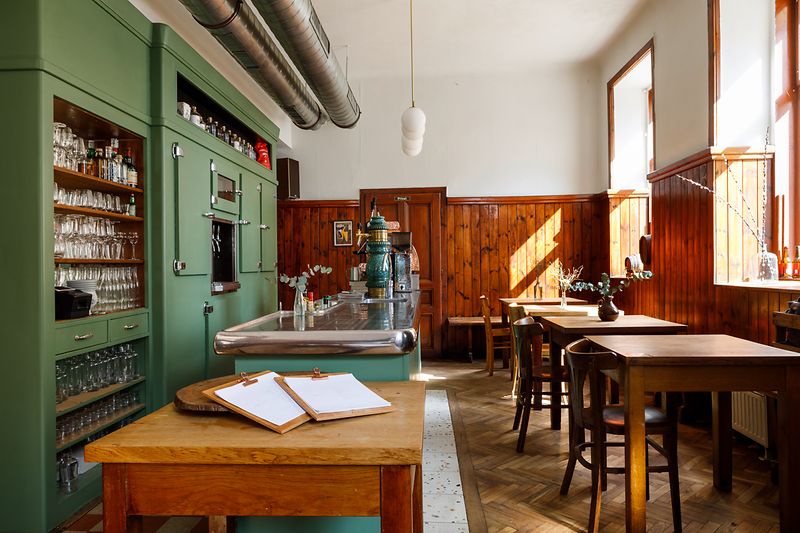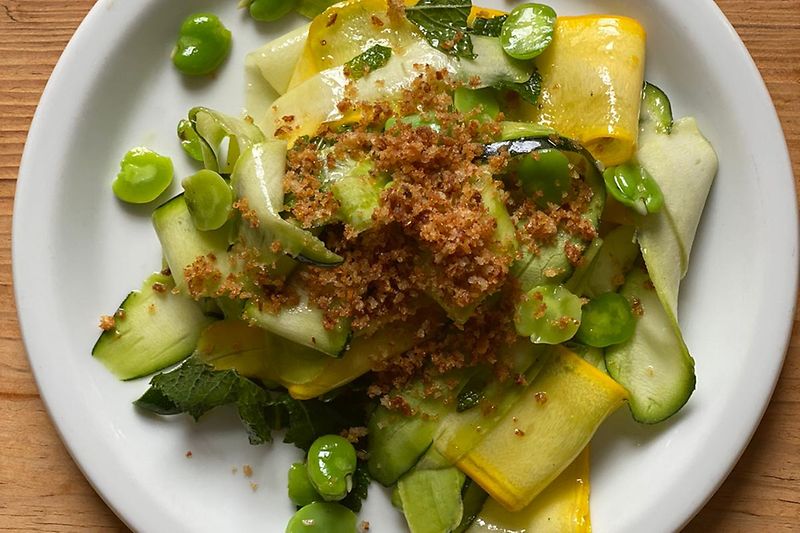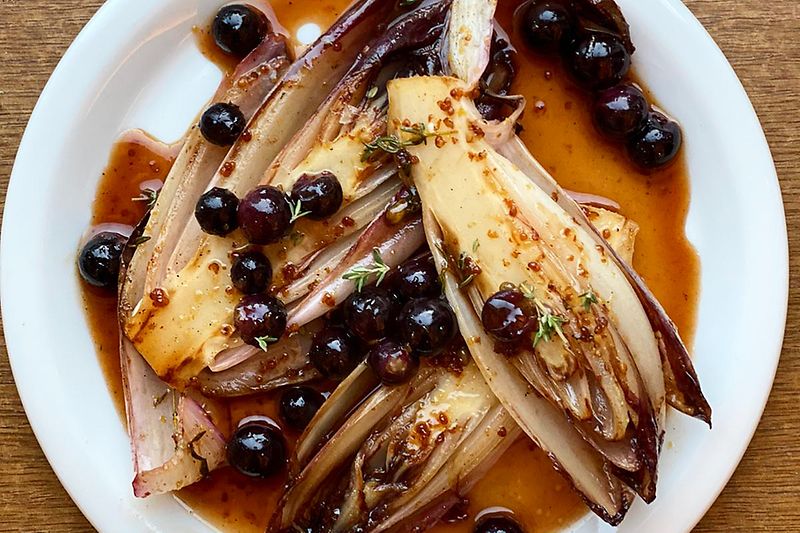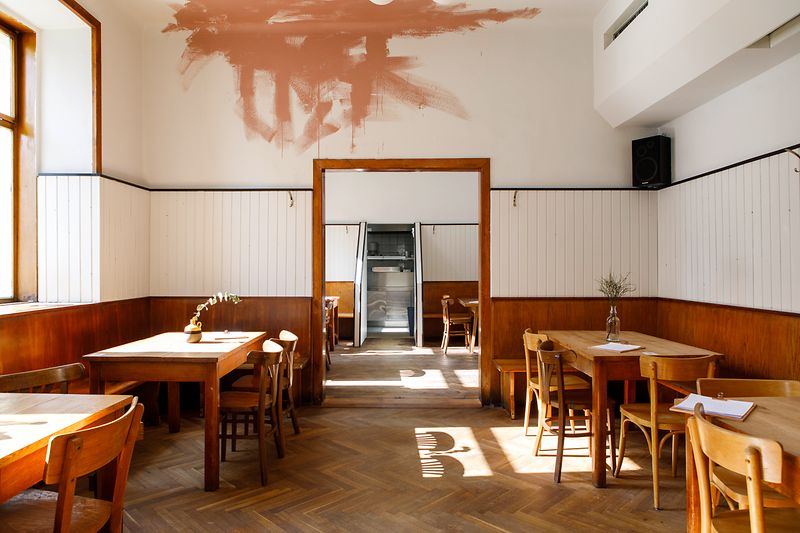 Belly of the Beast has an exciting style of cuisine, namely a mix of Austrian and Zimbabwean. Which is implemented in striking fashion. The ingredients are organically grown and from the region. The vegetable dishes are creative and perfectly executed. Chef Marvin Mudenda, who runs the restaurant with his siblings, puts his skill to the test here.
Das kleine Paradies also focuses on exciting vegetable dishes, even if only as an accompaniment to the meat and fish dishes. Also regional and seasonal, of course. The restaurant is an experience in terms of taste and appearance. An old typewriter store from the imperial era was converted into a stunningly beautiful restaurant with lots of love and consideration for the old building.
TIAN Restaurant Vienna
Himmelpfortgasse 23

1010
Vienna

Tu - Fr, 18:00 - 21:00
Sa, 12:00 - 16:00 , 18:00 - 21:00

21:00 - Last Order

Main entrance

2 Steps (Automatische Schiebetüre )

Side entrance
Further information

Wheelchair accessible restroom available.
Restaurant Schubert
Schreyvogelgasse 4

1010
Vienna

Mo - Fr, 11:30 - 14:00
Mo - Fr, 18:00 - 22:00
brösl
Wohlmutstraße 23

1020
Vienna

Mo - Fr, 12:00 - 00:00
Sa, 13:00 - 00:00
Belly of the Beast
Wasagasse 28

1090
Vienna

Tu - Th, 17:00 - 22:00
Fr, 17:00 - 22:00
Sa, 10:00 - 14:00 , 18:00 - 22:00
Das kleine Paradies
Blindengasse 3

1080
Wien

Tu, 11:00 - 23:00
We, 11:00 - 23:00
Th, 11:00 - 23:00
Fr, 11:00 - 23:00
Sa, 18:00 - 23:00