© WienTourismus, Peter Rigaud
Picnic Sites in Vienna
Having fun outside
What could be better than shifting enjoyment outdoors? All it needs is a picnic blanket and a couple of culinary delicacies. Even treats to bring along yourself, which many Viennese restaurants also offer to go, are quickly obtained.
Vienna's numerous parks and gardens let you easily forget the hustle and bustle of the city, so you can focus on enjoying yourself and relaxing in the open air. Whether in the city center in the beautiful Stadtpark, in the Burggarten surrounded by imperial glory, or in the Türkenschanzpark, one of Vienna's parks with a special offer: there's something in Vienna's green oases to suit every taste.
The ivie picnic guide 
Did you know? The most beautiful Viennese picnic spots – in the city center and in the outer districts – are also summarized in compact form in the ivie app. For each pleasure hotspot there's interesting information, image galleries, and lots of practical information. And you'll always find where you're going with the map function!
The app has many other themed walks and guides waiting for you to discover. Handy – and always available on your smartphone. Download it for free today: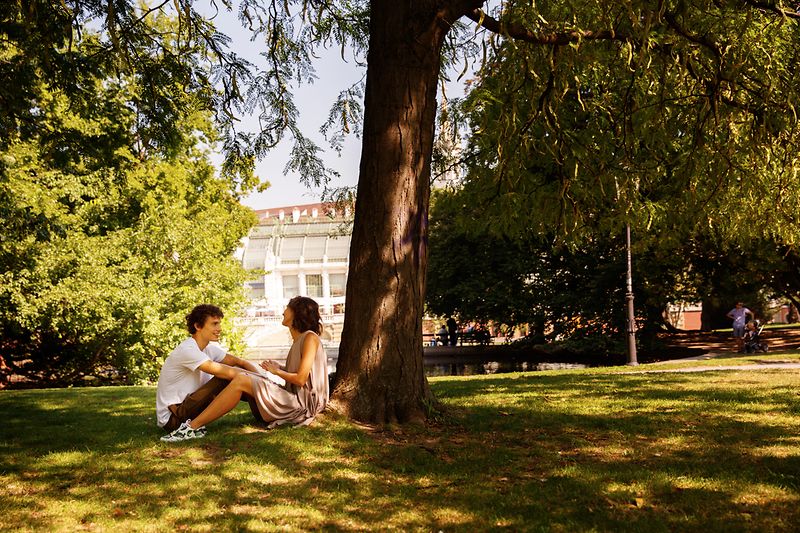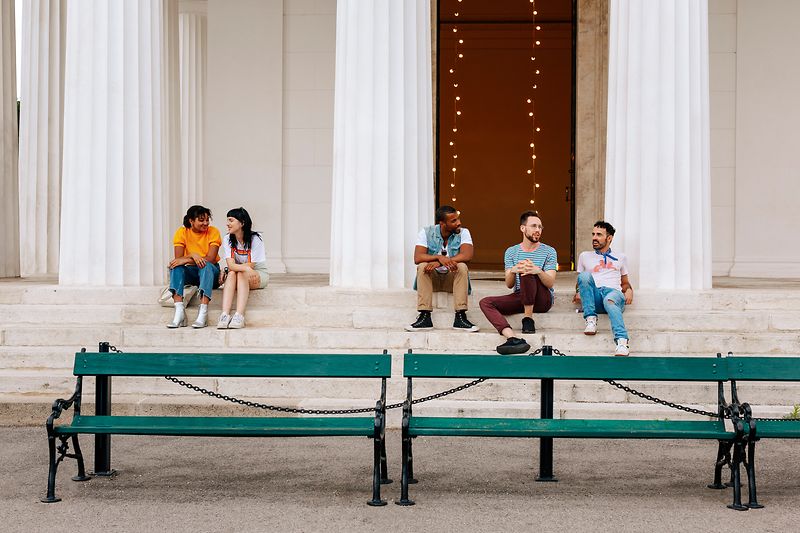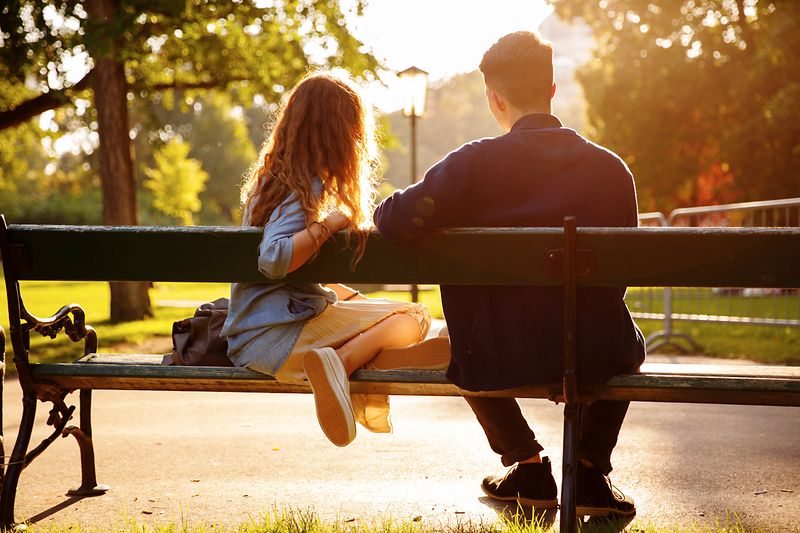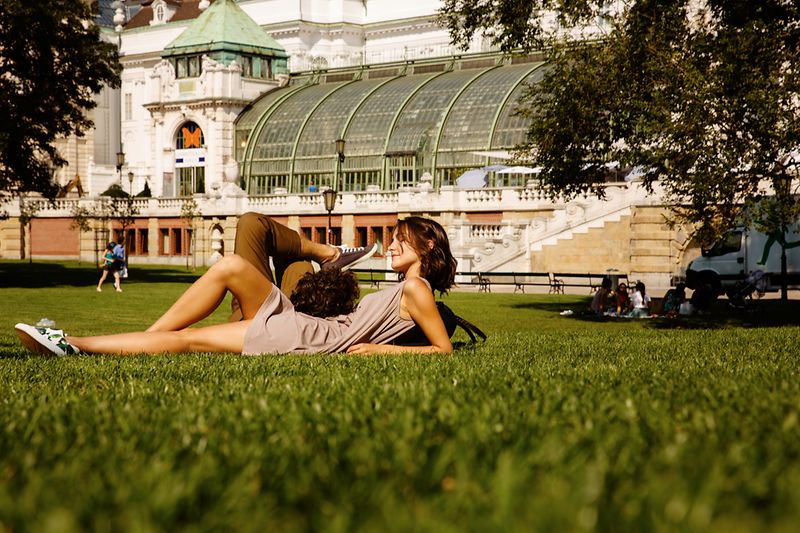 Picnic baskets to go
If you don't fancy filling your own picnic basket, then Vienna can also look after you perfectly. At Restaurant Hermes in the Hermes Villa, guests can choose from a variety of basket options and then retreat for a cozy picnic in the Lainz Game Reserve. Those who prefer a picnic in a central location should collect their picnic basket (choice of three varieties) including picnic blanket from Palais Coburg. Vienic delivers the preferred picnic "bag" together with picnic blanket, picnic basket, drinking glasses, and tableware directly to the park. For a picnic in the Prater, pick up one of the hearty to vegan organic enjoyment packs from Kolariks Luftburg. Blanket, tableware and drinks are included.
Tip for all picnickers: ideally, try to order picnic baskets at least 24 hours in advance.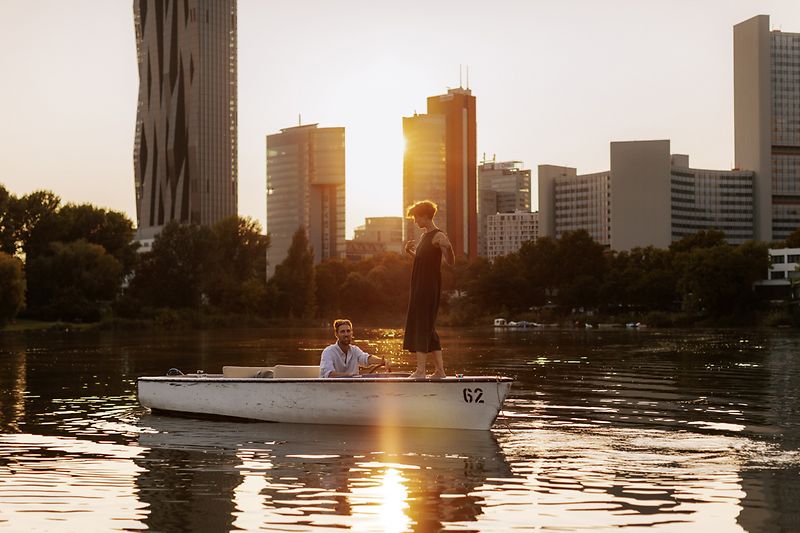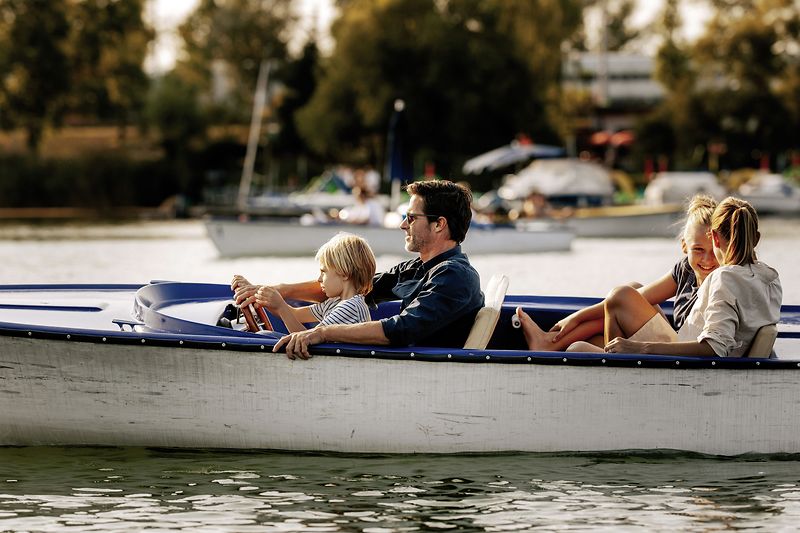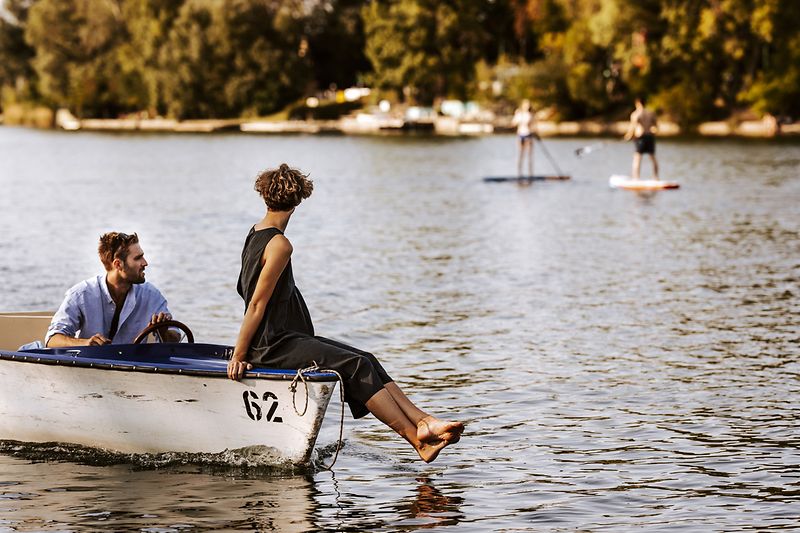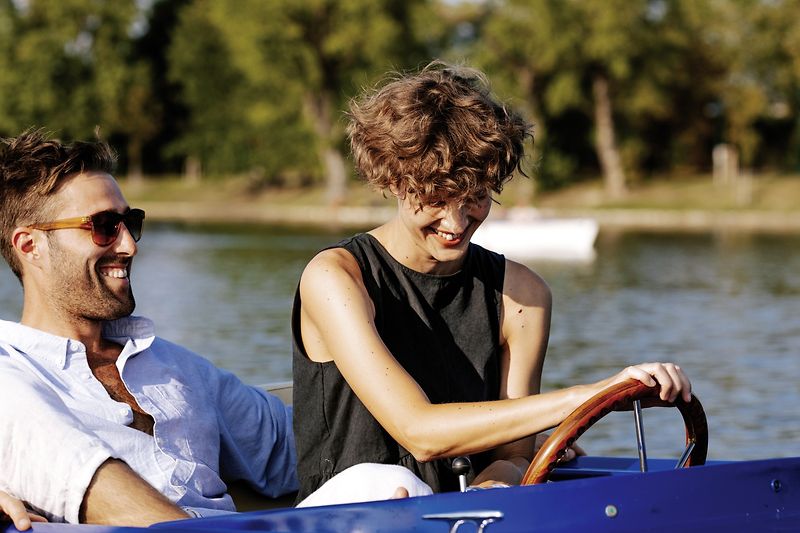 Picnic by and on the water
Danube Island is a popular recreational area and a destination for Vienna's leisure-seeking residents and visitors – lots of space and shade under the trees promise a relaxing day in nature. The Old Danube is probably hard to beat in terms of romance: how about a packed picnic basket from the restaurant "La Crêperie" followed by a ride in a rowboat into the sunset on the water? The boat rental outlet Meine Insel finally makes the dream of your own floating island come true. Many bars and restaurants on the banks of the Old Danube have moorings and even serve on board.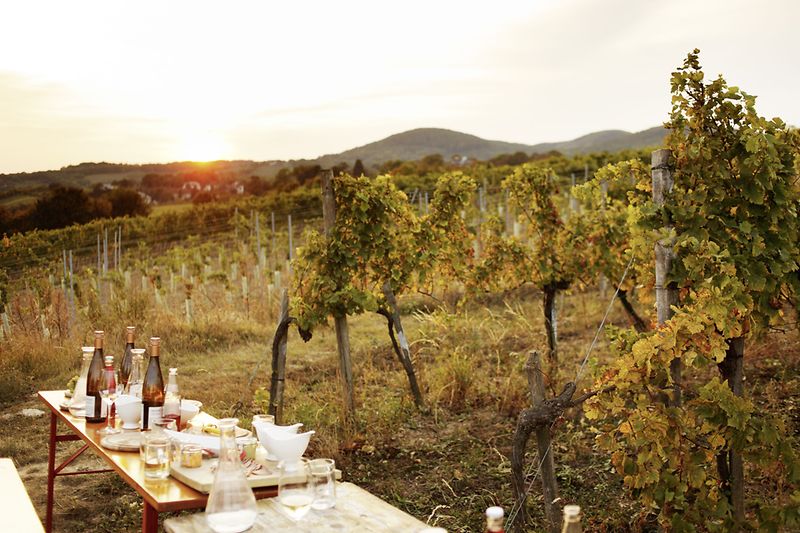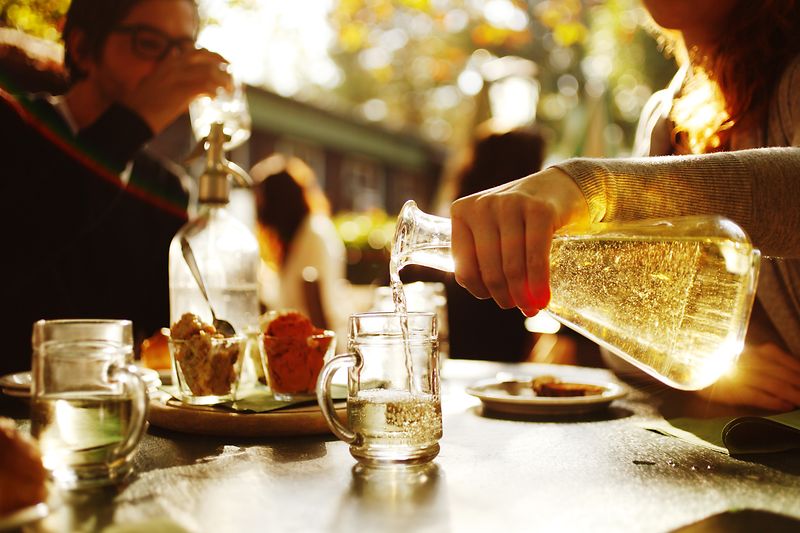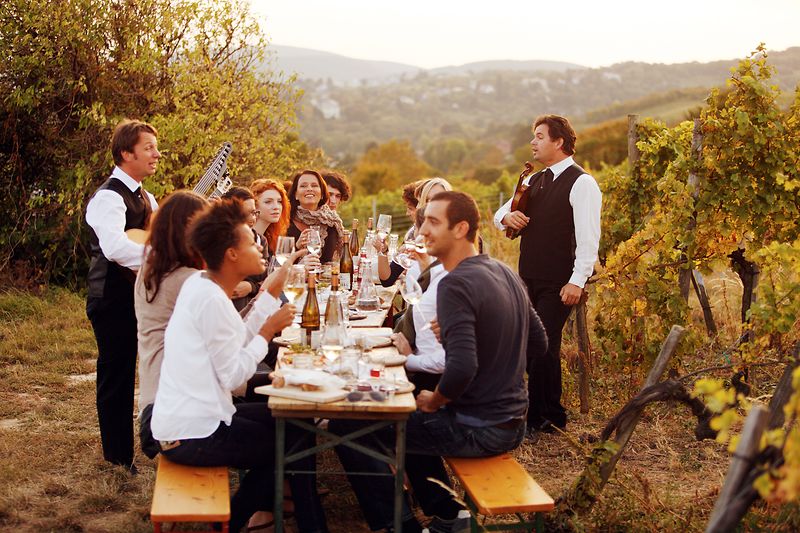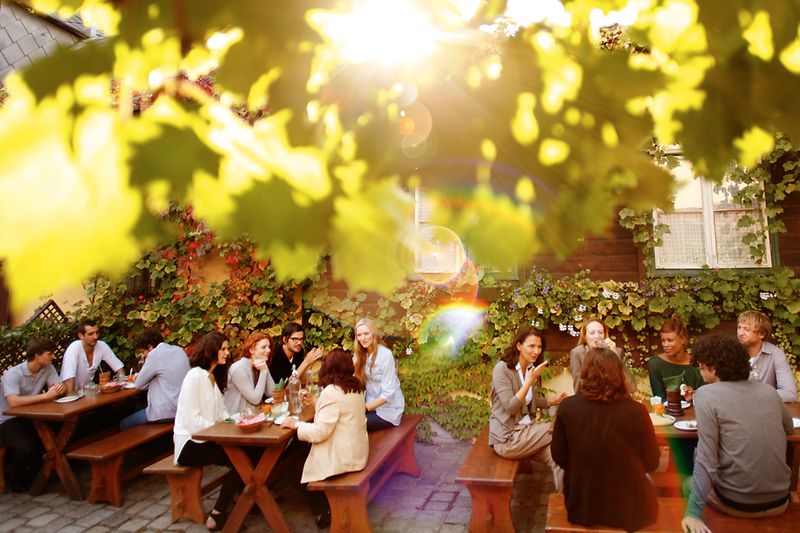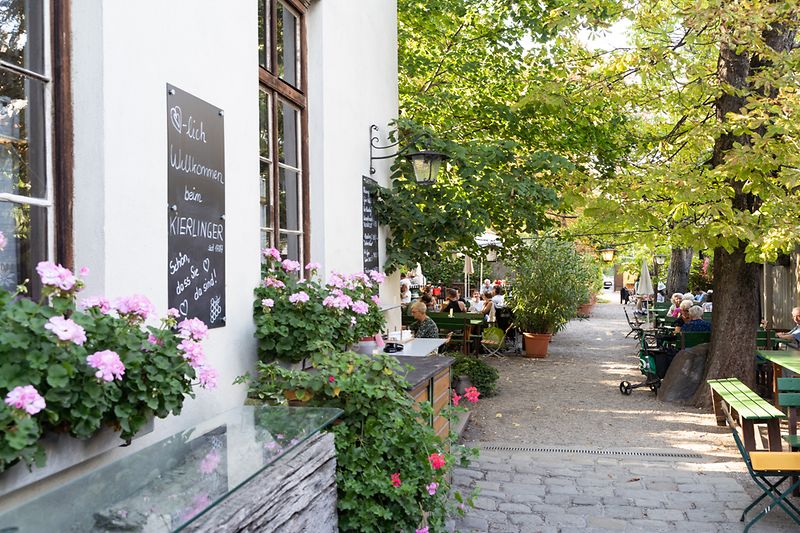 Picnic with a view of the vines
A pop-up picnic hut with sustainable picnic boxes fully of local delicacies delivers unforgettable pleasure in the vineyards on the Cobenzl. The preferred basket is simply pre-ordered online and collected on site. Available to choose from are a Classic and a Veggie basket, both with a bottle of the famous Wiener Gemischter Satz from the Cobenzl Vineyards. Also situated on the Cobenzl is the children's farm at Landgut Wien Cobenzl, which promises excitement and fun for families.
Just a short walk away is the Himmelwiese, which rewards you with a beautiful panorama of Vienna. Below that, you can follow in the footsteps of Sigmund Freud in the Bellevuewiese – where he is commemorated by a memorial stone. The famous Viennese founder of psychoanalysis is said to have spent a lot of time in Vienna's vineyards.
The Heuriger Kierlinger on the Kahlenberg with its Kierlinger's vineyard picnic and many other Viennese heuriger offer you a potpourri of heuriger treats and house wines from May to September.
And La Dolce Vienna drives you directly to the picnic in the vineyards in an open Italian Piaggio Ape. The wine picnic is organized in cooperation with the Christ Vineyards. The picnic basket contains a bottle wine and other treats; the picnic blanket is included. And after the picnic, you'll be taken home again safely and in comfort, or dropped off at your hotel.
Having fun outside
Picnic baskets to go
Picnic with a view of the vines
Picnic by and on the water