© WienTourismus / Peter Rigaud
Behind Vienna's scene: the best backstage tours
In Vienna's many art and cultural institutions, it is even worth taking a peek behind the scenes. Fancy the unique opportunity to look over the shoulders of the biggest creators of art and music in Vienna? These exciting backstage guided tours make it possible.
Note: The tour dates may vary and are subject to change at short notice. If you would like to book a guided tour, please check the relevant website in advance.
Backstage tour at ORF
In everyday Viennese life, most roads lead past the television and radio broadcasters of Österreichischer Rundfunk (ORF). Whether Eurovision Song Contest, New Year's Concert or Ski Alpin: the ORF program, with its four TV stations, often produces memorable moments, excitement, and sometimes also tears of joy. A tour behind the scenes at ORF gives you the possibility to experience Austria's largest media not only in front of TVs and radios. The guided tours through the backstage areas of the TV studios are suitable for everyone (including children) and offer all sorts of interesting information. They are held in German as well as in English or Italian on request.
Behind the musical scenes at the Ronacher
The Ronacher has a unique story to tell: burned down in 1884, twelve years after its construction, rebuilt, and used as a temporary home for the Burgtheater after the Second World War, the Ronacher has now established itself as a permanent feature on the musicals scene. Which makes a backstage tour all the more exciting, because it not only presents historical facts but also gives exciting insights into the world of the musical. The guided tour lasts about an hour and is offered in German only.
Between splendor and prestige: the Burgtheater
As Austria's national theater, the Burgtheater is not only one of the largest and oldest spoken theaters in the Europe but is also considered to be the richest repertoire theater in the world. The prestigious building, whose stairways are adorned with ceiling paintings by Gustav Klimt and Ernst Klimt, is especially impressive thanks to its splendid architecture. The guided tours of the Burgtheater also focus mainly on these areas. The backstage tours are held in German and some in English with a written summary in French, Italian, Spanish, Russian or Japanese.
A house full of music
The Musikverein, home to the annual New Year's Concert of the Vienna Philharmonic, enchants countless music fans at home on TV and on location in one of the most beautiful and acoustically brilliant concert halls in the world. This magnificent building, which was constructed based on models from Greek antiquity, is located not far from Schwarzenbergplatz in downtown Vienna. You can get an idea of the impressive architecture and unique acoustics of the Musikverein for yourself on a backstage tour from Monday to Saturday – in German and English as standard.
From ballet to Opera Ball
With almost 60 different operas and 21 ballets on around 300 days per season, the Vienna State Opera is one of the best-known opera houses in the world. A guided tour of the State Opera is an absolute must both for locals and for guests from around the world. A 40-minute tour will take you right behind the scenes of the magnificent opera building, where a total of 950 people ensure everything runs smoothly every day. The backstage guided tours are held in German, English, and Spanish – and by arrangement also in Italian, French, Russian, and Japanese. Dates, information, and ways to register for the backstage tour can be found on the Vienna State Opera website.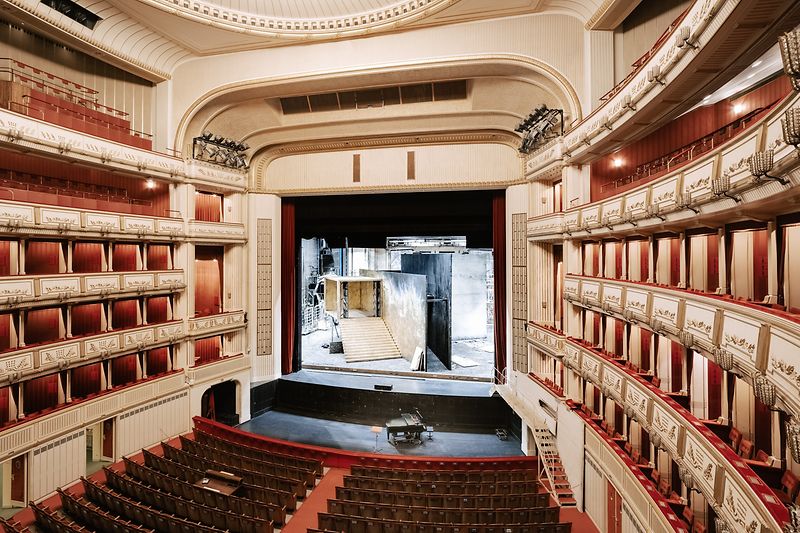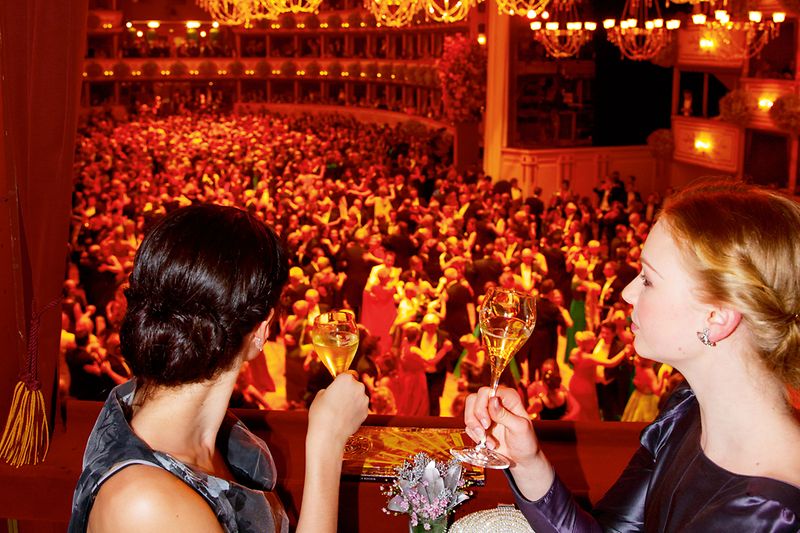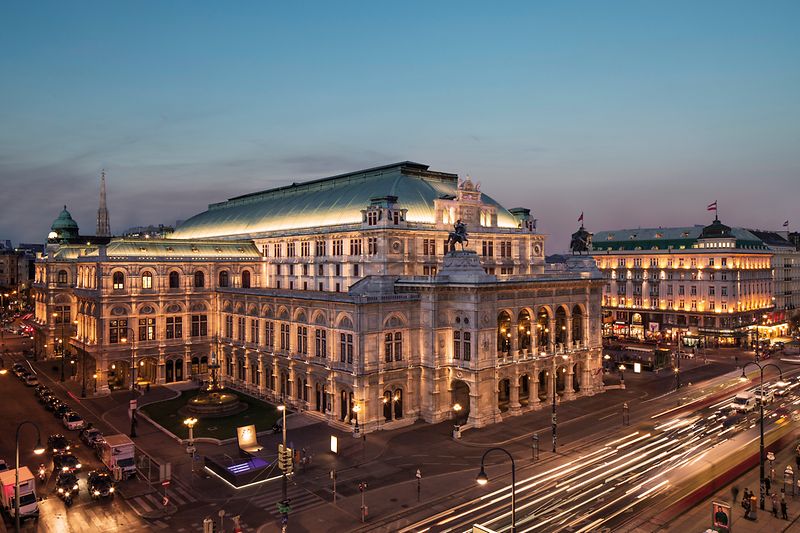 ORF Center
Würzburgasse 30

1130
Vienna

Your benefit with the Vienna City Card:

-22%

Additional information on the offer: Standard ticket price: 9,60€Guided tours daily, only by reservation
Ronacher
Seilerstätte 9

1010
Vienna

Your benefit with the Vienna City Card:

-25%

Special Offer: 25% discount on the ticket price

Additional information on the offer: in categories A to D (box offices, pavilion next to the State Opera, Tourist Info Vienna). Vienna Ticket Call Center: +43 1 588 85 111

Side entrance

(Automatische Schiebetüre 185 cm wide)

Car parks Side entrance

Parking spaces for people with disabilities
Seilerstätte 9 left of main entrance, signed accordingly

Elevator available
Further information

Seeing eye dogs allowed
10 Wheelchair spaces available (ground floor, 2 places in regular sales)
Wheelchair accessible restroom available.

Special offers for people with disabilities

Wheelchair seat can be booked at the daytime box office of the Vereinigte Bühnen Wien and by telephone from WIEN-TICKET on Tel. +43 1 588 85 until not later than 1 week before the performance for EUR 10 (for musical productions of Vereinigte Bühnen Wien) for the wheelchair seat, the companion gets a 50% discount on the respective ticket price. Visitors with disabilities receive a 50% discount upon presentation of a valid disability ID.

Comments

Seeing-eye dogs with muzzle and leash permitted.
Burgtheater
Universitätsring 2

1010
Vienna

Monday - Thursday 3:00 p.m.
in German (with English summaries), time: about one hour

Friday - Sunday, 3:00 p.m.
in German and English; other languages upon request, time: about one hour

Side entrance

(Doppelschwingtüre 170 cm wide)
Ramp 300 cm wide

Elevator available
Further information

Seeing eye dogs allowed
12 Wheelchair spaces available (in the auditorium, access with the elevator)
Wheelchair accessible restroom available.

Special offers for people with disabilities

At each performance, the Burgtheater provides places in the stalls with acoustic amplification by means of induction for visitors who wear a hearing aid. The acoustic signal is also amplified for all visitors. This can be received in the theater during the performance on radio frequency 99.2 MHz using a radio receiver, mobile telephone or MP3 player with radio reception. Please bring your own headset.

Comments

Special tours for visitors with disabilities and special needs on prior notification.
Prior notification is necessary for visitors with wheelchairs for admission tickets and tours. Tel. +43 1 514 44-4140, info@burgtheater.at
Musikverein
Musikvereinsplatz 1

1010
Vienna

Mo, 09:00 - 20:00
Tu, 09:00 - 20:00
We, 09:00 - 20:00
Th, 09:00 - 20:00
Fr, 09:00 - 20:00
Sa, 09:00 - 13:00

Main entrance

no steps
via ramp, automatic sliding door (opens with button from the outside)
Ramp 164 cm wide

Further information

Seeing eye dogs allowed
Wheelchair accessible restroom available.

Comments

Ring the bell by the entrance to the concert box office (Bösendorferstr. 12); the box office staff will come to assist with ticket purchases at the door.
Wheelchair-accessible elevator: to all floors. Brahms Hall: 6 wheelchair seats. Grand Hall: 2 wheelchair seats in orchestra, about 16 in balcony. Glass Hall/Magna Auditorium: 4 wheelchair seats.
Vienna State Opera (Wiener Staatsoper)
Opernring 2

1010
Vienna

Side entrance

2 Steps (Schwingtüre 87 cm wide)

Elevator available
Further information

Seeing eye dogs allowed
22 Wheelchair spaces available (4 in the stalls/orchestra, 18 seats in the gallery as needed)
Wheelchair accessible restroom available.

Special offers for people with disabilities

Tours in ten languages, prior notification for wheelchair users necessary (Tel. +43 1 514 44–2606). Language display.

Comments

Portable ramps available for steps inside building.
To reserve wheelchair and companion seats for performances, tel. +43 1 514 44-2653 (Mo-Fri, 9.00 am – 4.00 pm)