© Villon Weinkeller
The most beautiful wine cellars
The 500 year-old Villon Wine Cellar is one of the oldest wine cellars in Vienna. A four-storey descent leads 16 meters below the streets in the heart of Vienna. The cellar tour is followed by a tasting of excellent wines, accompanied by stories from the cellar's history, as well as about Viennese wine and Viennese spring water. These narrated wine tastings are held at fixed times every Friday and Saturday (registration required) or can be individually arranged for groups with a minimum of 15 persons. The Villon cellar tour through the History-Keller and its changing history is also possible via audio guide in numerous languages (without registration). A modern wine tasting system with 44 open Austrian wines and champagnes also offers information in numerous languages via audio guides.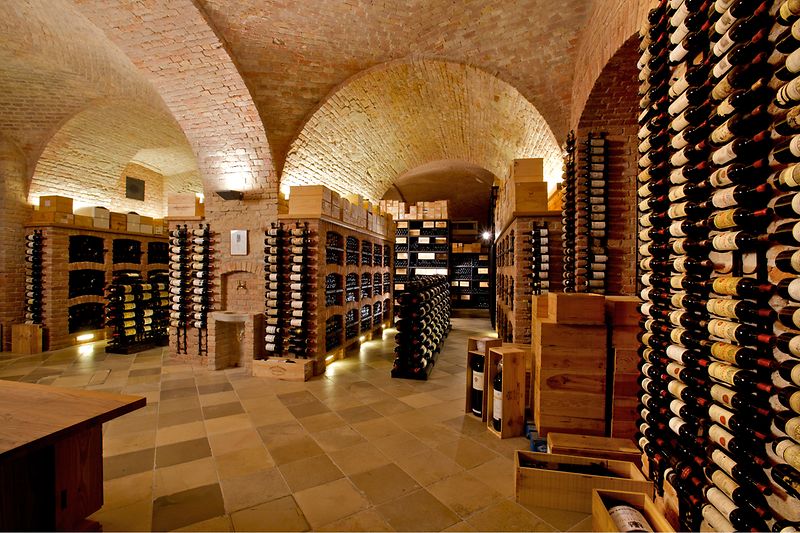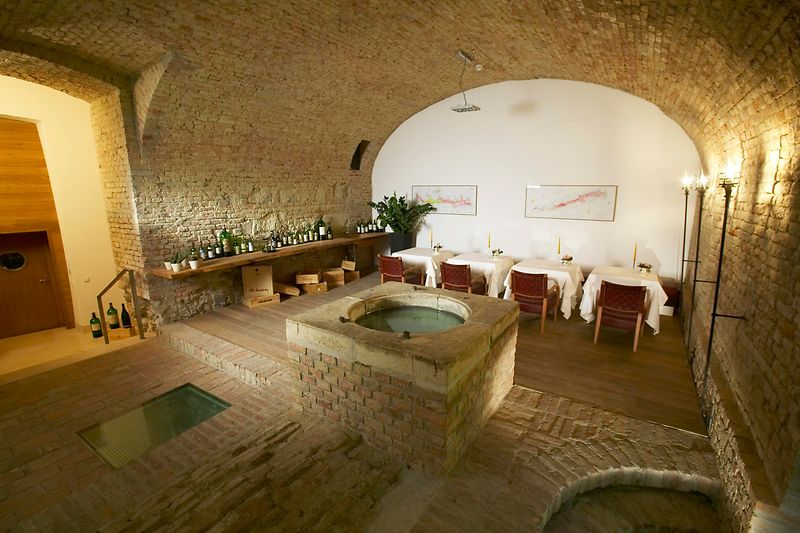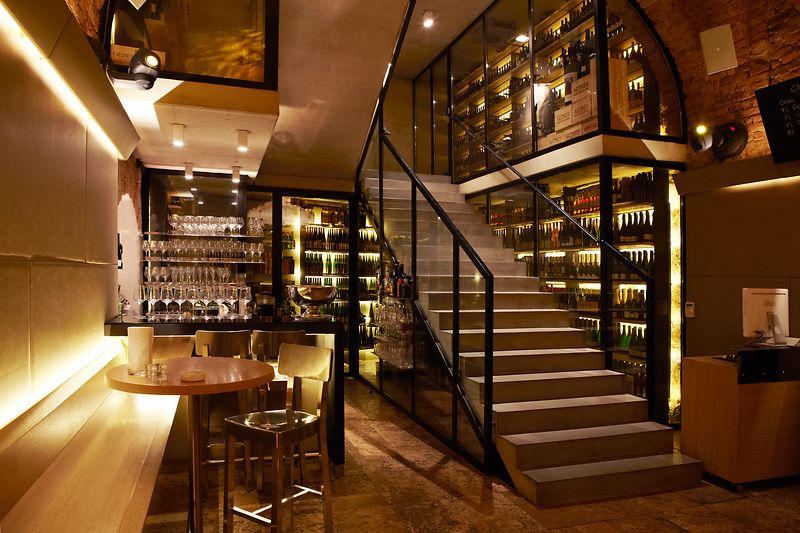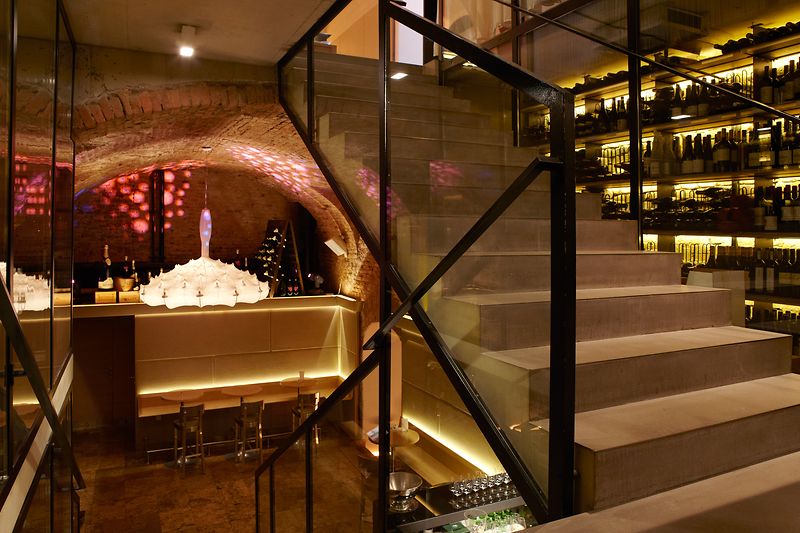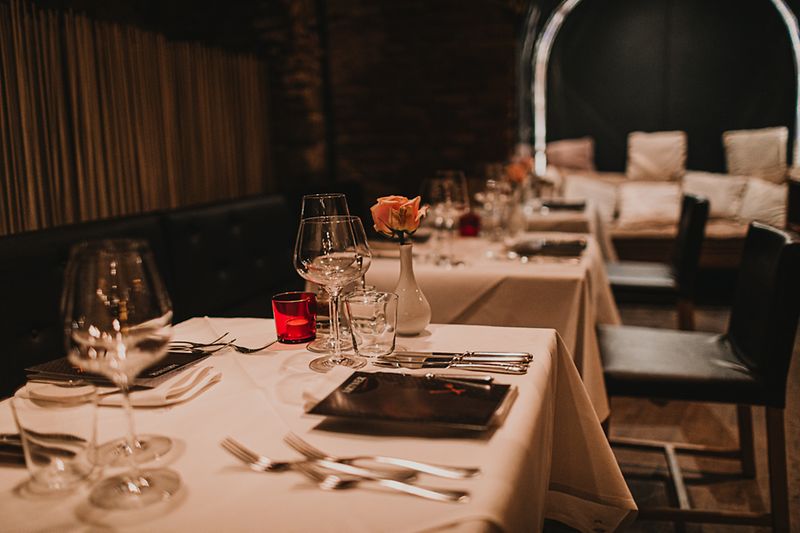 The magnificent Wine Cellar in the Palais Coburg was constructed inside historical ruins from the 16th century. The Wine Archive and champagne cellar consist of six different rooms, each with a unique character and specific dedication. 60,000 bottles are stored here in a 755 square-meter area. This collection of precious, rare wines is among the best in the world and has received numerous awards. A wide range of wine cellar tours and tastings are offered at the Palais Coburg.
Some parts of the cellar vaults at the Artner Restaurant on Franziskanerplatz date back to the Middle Ages. The accessible wine cellar in its historical surroundings has been redesigned with a few modern elements and holds 7,000 bottles. The emphasis is on wines from the Carnuntum region in Lower Austria.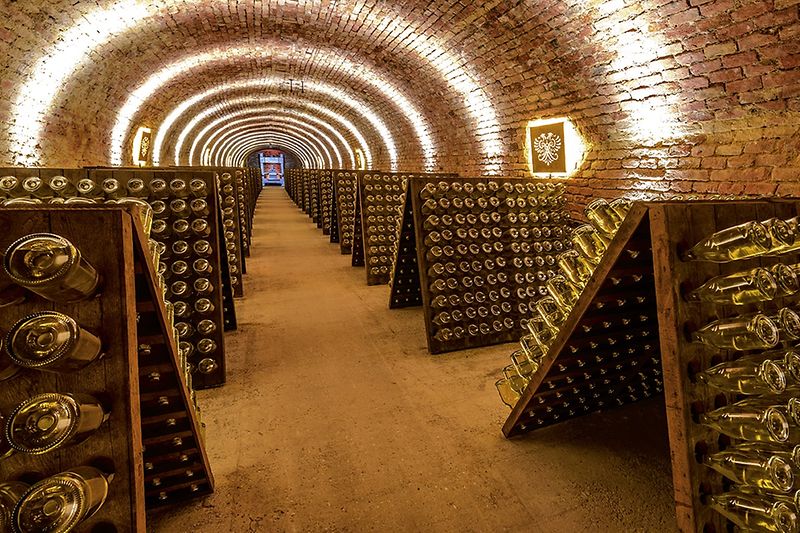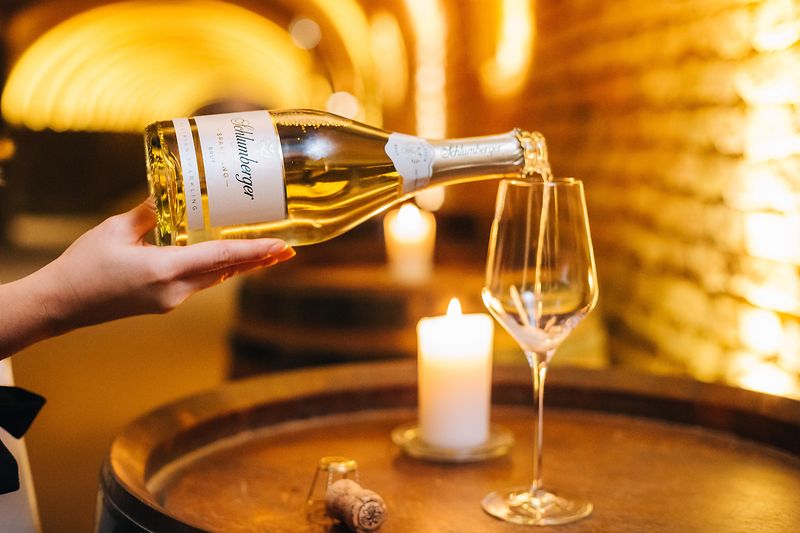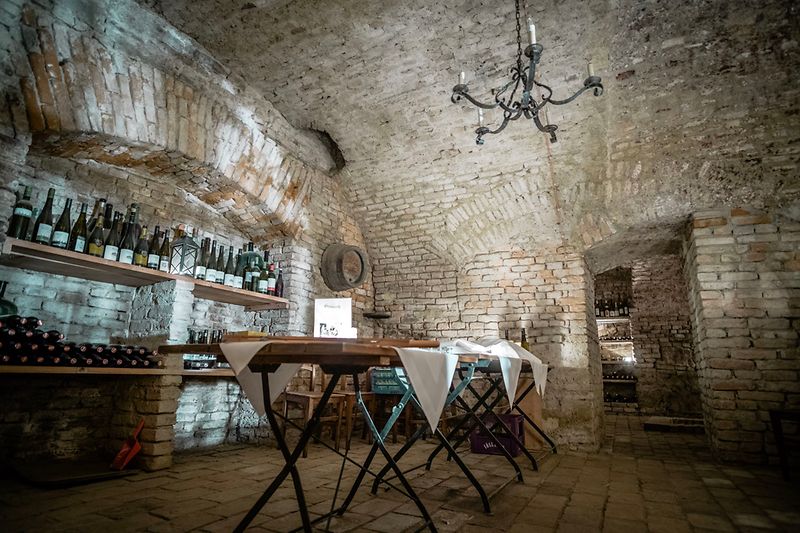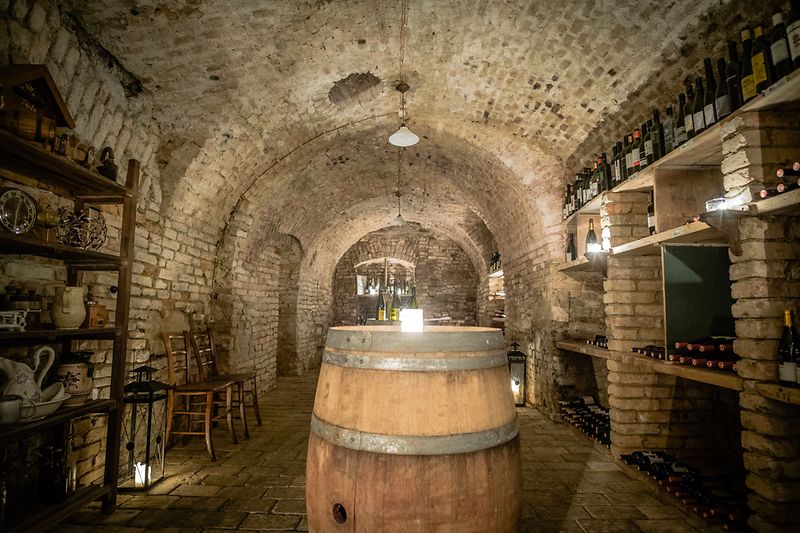 Also worth seeing are the Schlumberger Champagne Cellars, the oldest in Austria. More than two million bottles are stored in the 300 year-old cellar of the original Schlumberger building in Vienna Döbling. On the tours through the several kilometers-long cellar labyrinth, visitors can get detailed information about how champagne is made, the Méthode Traditionnelle, and what the shaking of the bottles is all about. One or more glasses of champagne are served afterwards, depending on the type of tour.
A very special experience is the "Hidden wine cellars of Vienna" tour. The tour goes on the trail of Viennese wine and leads to three secret wine cellars that are closed to the public. Their doors are opened exclusively for people on the tour. At each stop, selected wines are tasted and typical Viennese specialties served.
Guided city tour to 3 wine cellars including wine tasting, water, and Viennese specialties, duration: approx. 2 hours
Direct booking or with the Vienna City Card Experience Edition
Villon Wine Cellar
Wine tasting for groups of 15 or more persons upon request
Appointments for individual bookings Fri 4 p.m. or Sat 5 p.m. with prior registration!
Registration under info@villon.at or tel. +43-699-19 67 91 29
Tasting and cellar tour: duration approx. 2 hours
Cellar tour also possible with audio guides in many languages.
Price: €56 per person
Das Villon Wine Bar · Museum · Historical Cellar · Shop
Habsburgergasse 4

1010
Vienna

Mo - Sa, 11:00 - 23:00

Closed in August.
Wine cellar at Palais Coburg
Customized guided tours and tastings possible.
Every second Thursday in the month, fixed guided tours through the world of wine incl. a tasting of 5 wines, between 6.00 pm and 7.30 pm. Price: €89 per person.
Registrations for cellar tours and tastings at:
weinarchiv@palais-coburg.com or tel. +43-1-518 188 810
Palais Coburg
Coburgbastei 4

1010
Vienna

Artner on Franziskanerplatz
Tasting with prior registration
Tel. +43-1-503 50 34
franziskanerplatz@artner.co.at
Artner on Franziskanerplatz
Franziskanerplatz 5

1010
Vienna

Schlumberger Sparkling Wine Producer
Guided tours We-Sa at 4.00 pm or by prior appointment on tel. +43-1-368 22 59-631
Opening times: We 11.00 am – 9.30 pm, Th-Sa 11.00 am – 6.00 pm
Tour with audio guides in 8 languages.
Guided tours €9.00 per person, incl. 1 glass of sparking wine, €18.00 with extensive tasting session (5 types)
Closed on public holidays or by appointment by telephone only
Schlumberger Cellars
Heiligenstädter Straße 39

1190
Vienna

Your benefit with the Vienna City Card:

-22%

Additional information on the offer: Small tasting (1 glass): 8,60€ instead of 11€