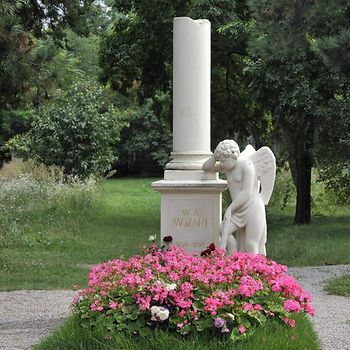 © Schaub-Walzer/PID
Cemetery of St. Marx
In 1791, W. A. Mozart was buried here in the Masonic style of the era in a grave without any markers; the tombstone dates from a later period. The cemetary was in use from 1784 to 1874 and has been preserved as a memorial.
Cemetery of St. Marx (Friedhof St. Marx)
Leberstraße 6-8

1030
Vienna

October - March

daily, 06:30 - 18:30

April - September

daily, 06:30 - 20:00

Main entrance
Further information
Comments

Gravel path to Mozart's tomb.