Environmentally friendly in Vienna
Moving around Vienna on foot is a particularly pleasant way of sightseeing for many reasons: Vienna is a green city, from the parks on the Ringstrasse to green spaces such as the Augarten or Prater. Almost half of the metropolitan area is made up of green spaces. And when you get tired, the nearest subway station, tram or bus stop is never far away – Vienna has an excellent public transport network.
There are currently around 370 eco-friendly cars with hybrid or natural gas-powered engines on Vienna's roads. You can order such a taxi by dialing "40100" and asking for a "Green Taxi", environmental or eco-taxi. You can identify your taxi by the "Green Taxi" sign. The good news: There is no difference in price over a ride in a conventional taxi.
Fun on two wheels
The bicycle is becoming increasingly popular as an environmentally friendly and flexible mode of transportation. The network of cycle paths in Vienna is 1,300 kilometers long and there are numerous rental stations for bikes and e-bikes to help you experience the city from a bicycle seat. As you'd expect, the most popular bike routes also have free charging points. Citybikes can also be hired and returned 24 hours a day at 121 bike stations within Vienna. You can register directly at a Citybike terminal with a credit card (Mastercard, VISA or JCB) or an Austrian Maestro card. A Citybike tourist card can also be hired for €2.50 a day from the RadSTATION at Vienna Main Station, the Citybike Vienna journey charges come on top of that.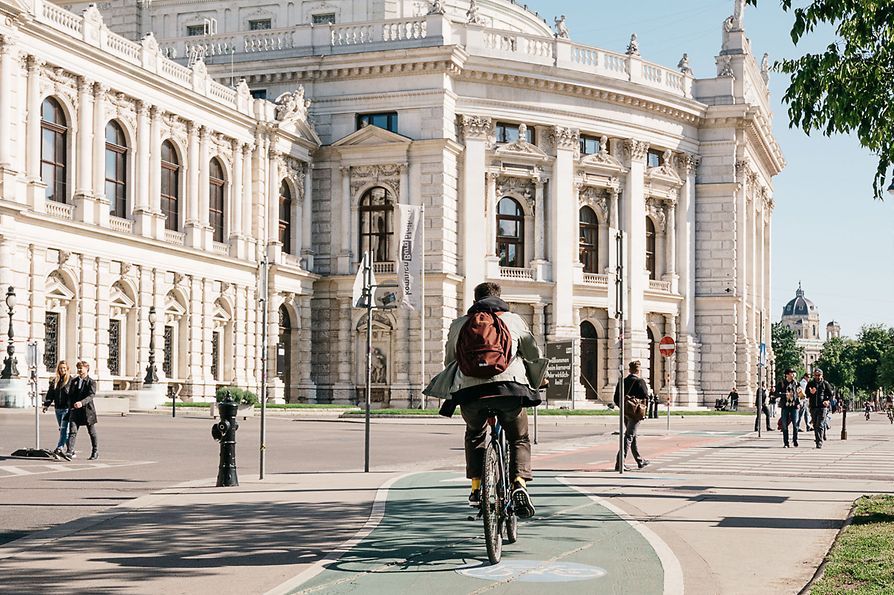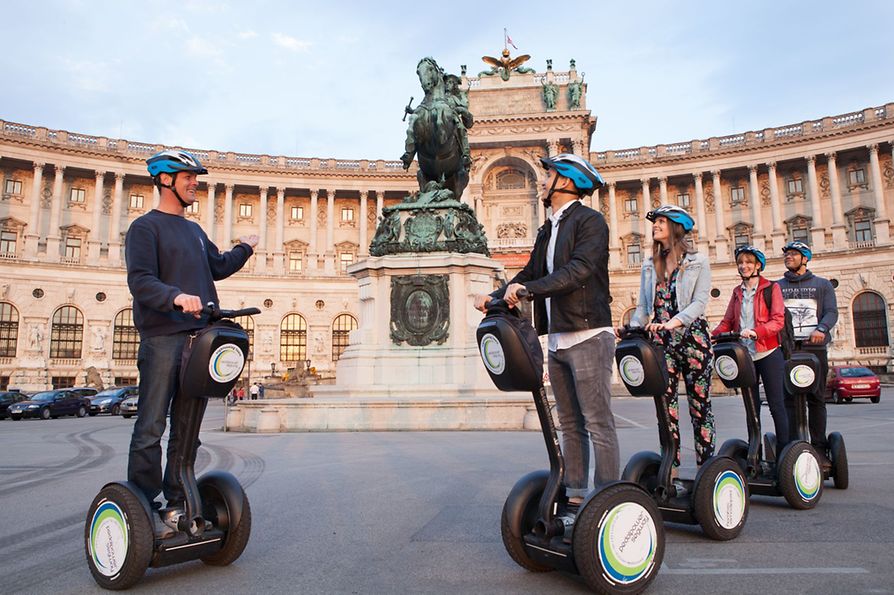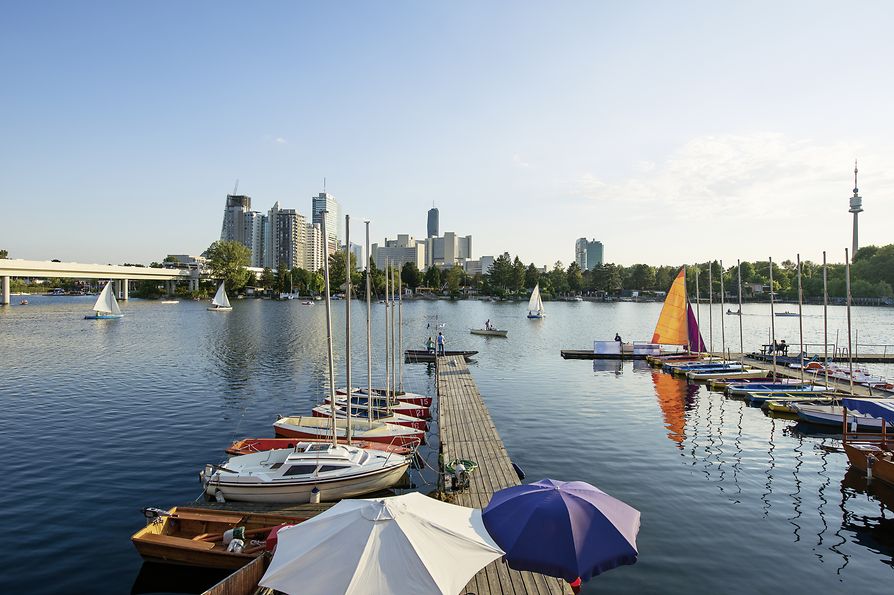 On water and on land
An energy-efficient electric motor is the driving force behind the self-balancing Segway. This high-tech scooter allows riders to glide effortlessly through the city in a standing position. Segway providers in Vienna offer sightseeing tours that take you past many of the city's sights.
Also rolling, but this time using their own muscle power, are the hundreds of inline skaters who come each week to Friday Night Skating each week at 9pm. They show just how much fun eco-friendly mobility can be. Besides the city streets, skaters can also find ideal spots along the Danube Canal and the 21-kilometer long Danube Island.
A bit further out, on the Old Danube, paddle, row, and sailboats can be rented from companies such as Hofbauer. The Vienna National Park Boat is the ideal way for nature lovers to explore the special characteristics of the park's natural landscape. The trip goes from the Danube Canal into the Donau Auen National Park. Visitors can also explore the sensitive wetlands ecosystem and unique plant and animal habitats of the Lobau region. It is hard to imagine that a large city could have as many green spaces as Vienna…
Green Taxi
Bike and e-bike rental stations
Electric bike charging points
Citybike
Pedal Power Vienna Segway Tours
Nightskating
Additional information about the Danube (Working Community of the Danube Countries: ARGE Donau)