© WienTourismus/Christian Stemper
Vienna State Opera
The Vienna State Opera is one of the top opera addresses in the world, with first-class productions of the very highest caliber and a different program every day: around 50 operas and ballet works per season, danced by the Vienna State Ballet. The variety of the operatic program is unparalleled anywhere in the world.
Performance schedule 2020/21 – Start of a new era
Under the new direction of Bogdan Roščić – supported by Philippe Jordan as musical director – new productions of ten key operas will take to the stage with leading directors, singers and conductors of the opera world.
Madama Butterfly (Giacomo Puccini)
Abduction from the Seraglio (W. A. Mozart)
Eugene Onegin (Piotr I. Tchaikovsky)
The Betrayed Sea (Hans Werner Henze)
Carmen (Georges Bizet)
La Traviata (Giuseppe Verdi)
Parsifal (Richard Wagner)
Faust (Charles Gounod)
L'incoronazione di Poppea (Claudio Monteverdi)
Macbeth (Giuseppe Verdi)
The three focal points in the program: Mozart, Wagner, and classic operas of the 20th century that form a bridge between tradition and contemporary composition. The children's opera program gives the little ones the chance to see how they like opera.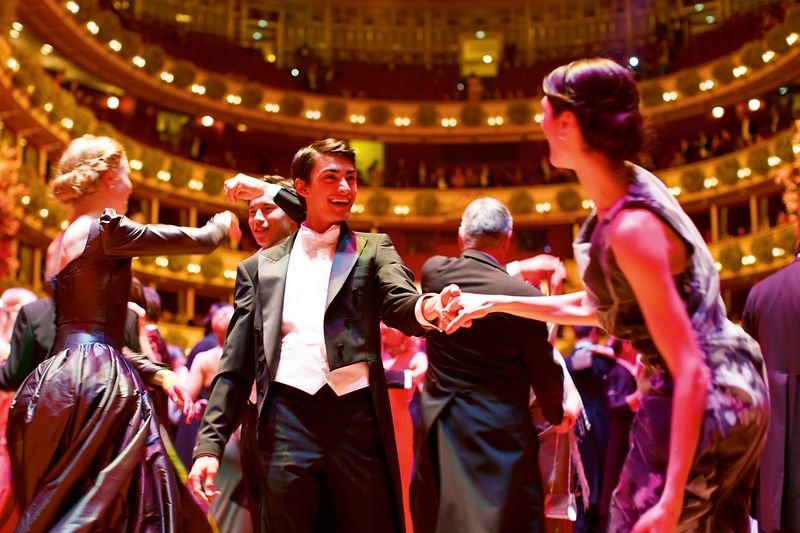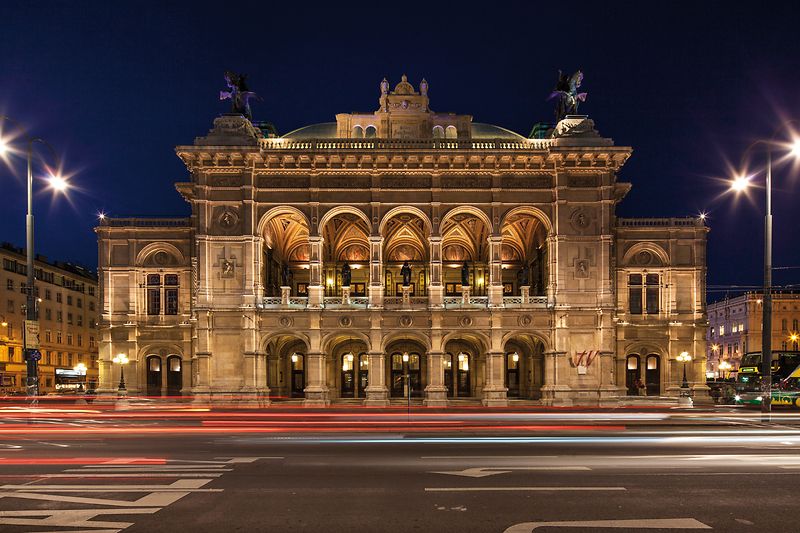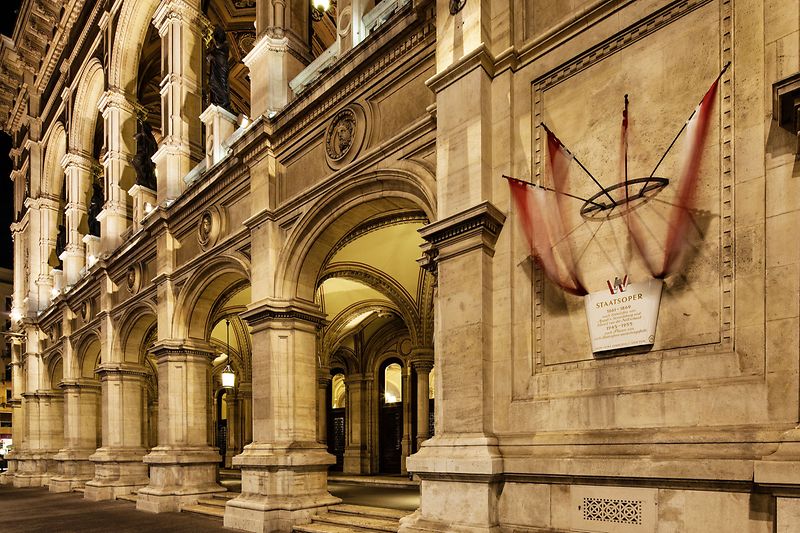 Subtitles at the push of a button
Audience members can individually switch on subtitles – in German, English, Italian, French, Spanish, Russian, Chinese and Japanese. The 2,021 displays at the seats also offer information about the cast and contents of the performance (in German or English). By the way, the subtitles are shown manually by pushing a button, since no two performances are identical in terms of tempo.
Vienna Opera Ball
For one night of the year, the Vienna State Opera transforms into a large dance floor – for the Vienna Opera Ball, considered to be the biggest meeting point in Austria for artists, politicians and businesspeople from around the world. Over a hundred debutant couples in long evening gown and tails open the ball of balls.
Glorious architecture
During guided tours, you can take a peek behind the scenes of the mighty opera house. The State Opera was erected between 1863 and 1869 as one of the first prestigious buildings on the then newly-created Ringstrasse boulevard.
Explore this magnificent building of the Vienna State Opera virtually and in the VR experience "Wiener Staatsoper VR – Beyond the Scenes" - with insights in 360 degrees: dive into the world of opera, in front of and behind the scenes...
Vienna State Opera
Opernring 2

1010
Vienna

Side entrance

2 Steps (Schwingtüre 87 cm wide)

Elevator available
Further information

Seeing eye dogs allowed
22 Wheelchair spaces available (4 in the stalls/orchestra, 18 seats in the gallery as needed)
Wheelchair accessible restroom available.

Special offers for people with disabilities

Tours in ten languages, prior notification for wheelchair users necessary (Tel. +43 1 514 44–2606). Language display.

Comments

Portable ramps available for steps inside building.
To reserve wheelchair and companion seats for performances, tel. +43 1 514 44-2653 (Mo-Fri, 9.00 am – 4.00 pm)