© Ingo Pertramer
Vegetarian Dining
Opposite the Ronacher is the elegant vegetarian restaurant Tian restaurant Vienna, which presents the variety of meat-free cuisine on a high level. Food is cooked at Tian using unusual and healthy ingredients under the motto "Experience Taste". The natural theme is also reflected in the restaurant's interior. The chandeliers are made from birch wood and moss, and there's lots of green elsewhere in the decoration. The Tian restaurant Vienna has been awarded with a star by the Michelin Guide for its wonderful cuisine.
The Tian offers uncomplicated vegetarian cuisine with its bistro concept: at the Tian Bistro on Spittelberg there's a great breakfast, meat-free interpretations of classics such as the Spittelburger, goulash soup or tartare with shiitake mushrooms instead of beef.
The Venuss Bistro on Herrengasse proves that fast food can also be healthy as well as tasty. Guests order at the counter and can have hot and cold dishes made up - and all totally vegan and with references to the Viennese cuisine.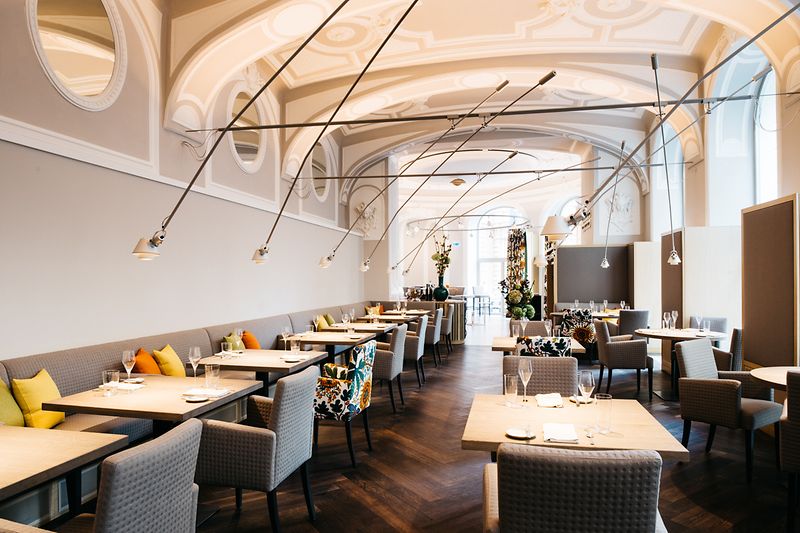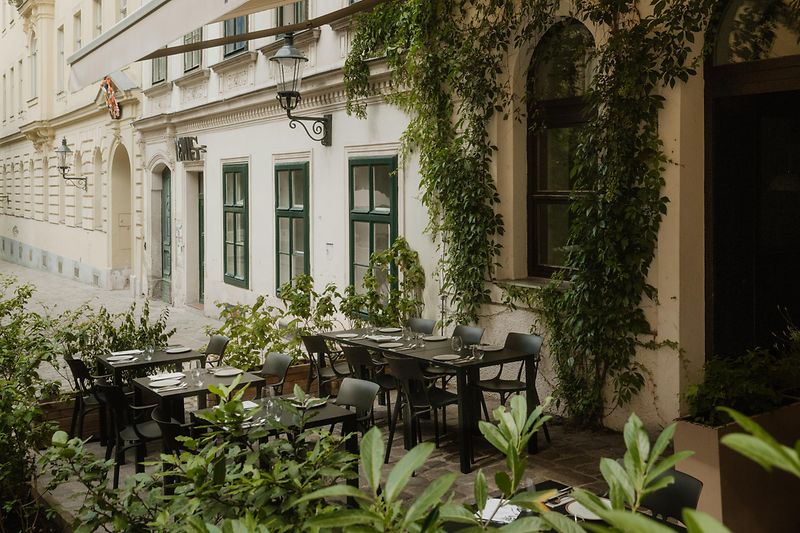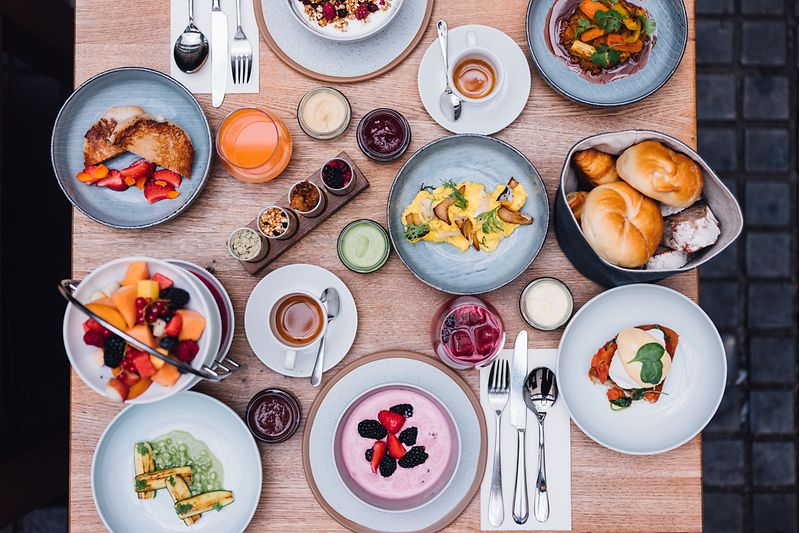 yamm! has brought a great restaurant concept to Vienna. An unparalleled variety of vegetarian cuisine is served here. The dishes at the buffet come from all across the globe, from Mediterranean to Asian. Their high quality, sustainability and the awareness of healthy diet can be seen at yamm! in the many small details. Vegan, gluten-free and lactose-free dishes are specially labeled. Another tip is the great breakfast.
Wholefoods and vegetarian dishes have been served at the Lebenbauer for more than 20 years. They show you how creative and varied healthy cooking can taste. In return, the Lebenbauers have been awarded by Gault Millau for quite a number of years. Great wines are also offered in the restaurant's elegant ambience.
The restaurant Wrenkh was originally known for its sophisticated vegetarian cuisine. Now it also lists meat and fish on the menu, the vegetarian cuisine is still one of the best in town.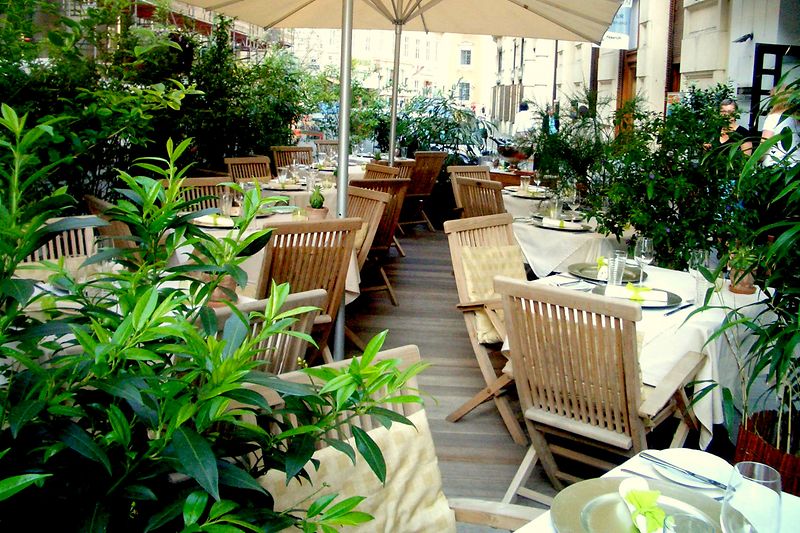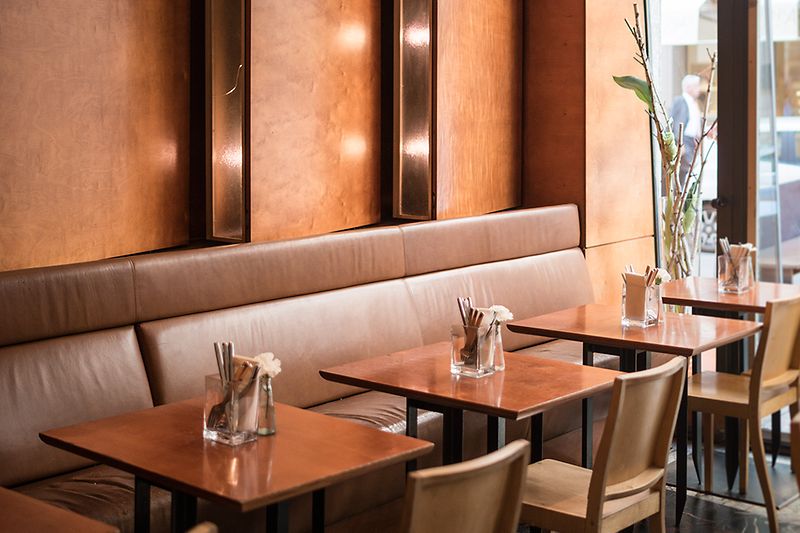 Hollerei in the 15th district may be some distance from the city center, but the excellent food makes it well worth a detour. The cuisine here is also primarily organic. The dishes are inspired by Asian and Mediterranean cuisine and are served in a cozy pub atmosphere; in summer, there is also a beautiful, shaded garden to dine in.
Naturkost St. Josef is Vienna's pioneer when it comes to purely vegetarian and organic cuisine. Attached to an organic food store, this restaurant at the heart of the creative district of Neubau serves a lunch plate, soups and all kinds of delicacies from an unparalleled salad buffet. Naturkost St. Josef is also known especially for its creative salads.
Tian restaurant Vienna
Himmelpfortgasse 23

1010
Vienna

Tu - We, 17:45 - 21:00
Th - Sa, 12:00 - 14:00
Th - Sa, 17:45 - 21:00

21:00 - Last Order

Main entrance

2 Steps (Automatische Schiebetüre )

Further information

Wheelchair accessible restroom available.
Tian Bistro on Spittelberg
Schrankgasse 4

1070
Vienna

Mo, 17:30 - 22:00
Tu - Fr, 12:00 - 22:00
Sa - Su, 10:00 - 22:00

kitchen hours differ - check website
Venuss Bistro
Herrengasse 6-8

1010
Wien

yamm!
Universitätsring 10

1010
Vienna

Mo - We, 08:00 - 23:00
Th - Fr, 08:00 - 23:30
Sa, 09:00 - 23:30
Su, 09:00 - 15:00

Main entrance

no steps (Doppelschwingtüre 175 cm wide)
Breite eines Flügels 90 cm, wenn beide Türflügel geöffnet, dann Türbreite 175 cm

Further information

Seeing eye dogs allowed
Wheelchair accessible restroom available.

Comments

18 steps inside to the regular restrooms and to further seating areas, wheelchair-accessible restroom on first floor, wheelchair-accessible guest garden can be reached from restaurant.
Lebenbauer
Teinfaltstraße 3

1010
Wien

Mo - Fr, 11:00 - 15:00
Mo - Fr, 17:30 - 22:30
Wrenkh Wiener Kochsalon & Restaurant
Bauernmarkt 10

1010
Vienna

Hollerei
Hollergasse 9

1150
Vienna

Mo - Fr, 11:00 - 23:00
Sa, 09:00 - 23:00
Su, 09:00 - 15:00
St. Josef Natural Foods
Zollergasse 26

1070
Vienna

Shop

Mo - Fr, 08:00 - 18:30
Sa, 08:00 - 16:00

Restaurant

Mo - Fr, 08:00 - 17:00
Sa, 08:00 - 16:00