The best exhibitions in August
A positive side effect: When the outside temperatures keep rising, Vienna's museums will keep you cool and protected from the sun. 
Don't miss these summertime exhibitions:
The best from Vienna's museums
For more information on current exhibitions and a general overview of Vienna's art hotspots, please visit Museums & Exhibitions
Stay up to date
All exhibitions and event details can be found in our event database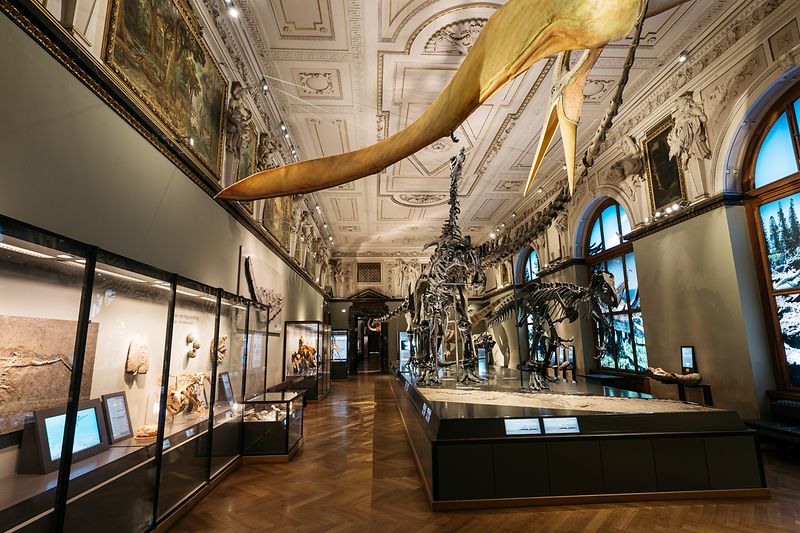 Jewish Museum Vienna (Jüdisches Museum Wien) Palais Eskeles
Dorotheergasse 11

1010
Vienna

Weltmuseum Wien (World Museum Vienna)
Hofburg, Heldenplatz

1010
Vienna

Your benefit with the Vienna City Card:

-6%

Additional information on the offer: Standard ticket price: 16€

Mo, 10:00 - 18:00
Tu, 10:00 - 21:00
Th, 10:00 - 18:00
Fr, 10:00 - 18:00
Sa, 10:00 - 18:00
Su, 10:00 - 18:00

Main entrance

no steps (Automatische Schiebetüre )
accessible by platform lift.

Car parks Main entrance

5 Parking spaces for people with disabilities
on Heldenplatz

Elevator available
Further information

Wheelchair accessible restroom available.

Special offers for people with disabilities

Tactile tours for the blind and visually impaired provided upon request.

Comments

Automatic gate (width: 130 cm) operated with "Euro-Key". Elevator to the special exhibition areas on the first floor as well as to the exhibition areas on the mezzanine.
The event area is also wheelchair-accessible on request and accompanied by a staff member (contact via intercom at the entrance to the WMW-Forum and at the ticket counter).
Both the cook café & bistro and the shopping are in the hall of columns can be accessed without steps by means of an elevator.
Wheelchair-accessible restroom on the upper first floor and mezzanine.