© Bestattungsmuseum Wien
Magnificently curious: Vienna's unusual museums
Apart from the world-famous, cultural-historic treasures of its renowned museums, Vienna is also home to quite a few unusual collections. These museums open up new perspectives and throw light on some fascinating secrets. Curtain up for Vienna's magnificently curious museum treasures.
A museum to die for: Funeral Museum
"Death is inevitable – so let's celebrate it", is the motto of Vienna's Funeral Museum. Not only the name but also the location says it all. For where else could be better for such a museum than Vienna's Central Cemetery? Everything here revolves around "a schöne Leich" ("a nice body"). Elaborate multimedia stations, a historic coach for transporting bodies, and centuries-old folding caskets give an insight into the cultural history of the final farewell. And there's more: visitors here can even make close contact with the "wooden overcoat" once a year. During the Long Night of Museums (October), the Funeral Museum even invites you to try lying in a casket. Also wonderfully quirky is the gravedigger merchandise such as the Lego figures available in the museum shop, including little undertakers and hearses. So it's no accident that the Viennese are said to have a certain morbid tendency.
Death and homicide: Museum of Crime
Even if death might be a Viennese, as Georg Kreisler so nicely sings, the Viennese soul per se is naturally harmless. Usually, at any rate. Yet murderers, robbers, police operations, and executions happened everywhere – including in morbidly romantic Vienna. The Museum of Crime in Vienna has therefore set itself the task of throwing light on the dark side of big city life. Learn here how Austria did not always have one of the lowest crime rates in the world and that some of the most exciting crime stories originate from this otherwise tranquil capital city.
At the push of a button: Museum for grandchildren and vending machines
In Vienna-Penzing, the former businessman and "emperor of the vending machine" Ferry Ebert has transformed his former private office into a mini-museum. There are numerous vending machines here from earlier years: from Manner-Schnitten vending machines to automatic mailing machines and the cult Pez vending machines, you can marvel at all sorts of curios here. If you only expect to see chewing gum vending machines here, you're well wide of the mark. Ebert is considered to be a "condom pioneer" because he installed the first condom vending machines in 1956, which can naturally also be marveled at in his collection. He himself is now over 80 years old, but continues to run the private guided tours with as much enthusiasm as ever. Appointments can be made by calling tel. +43 664 130 04 05.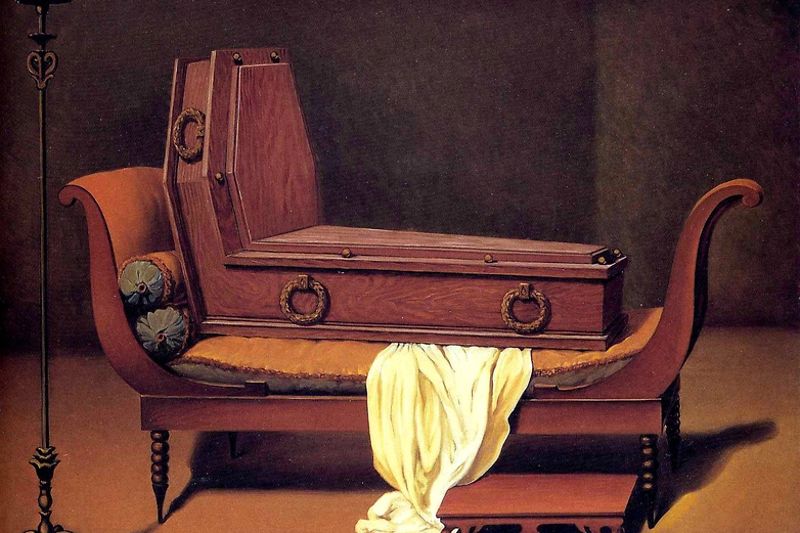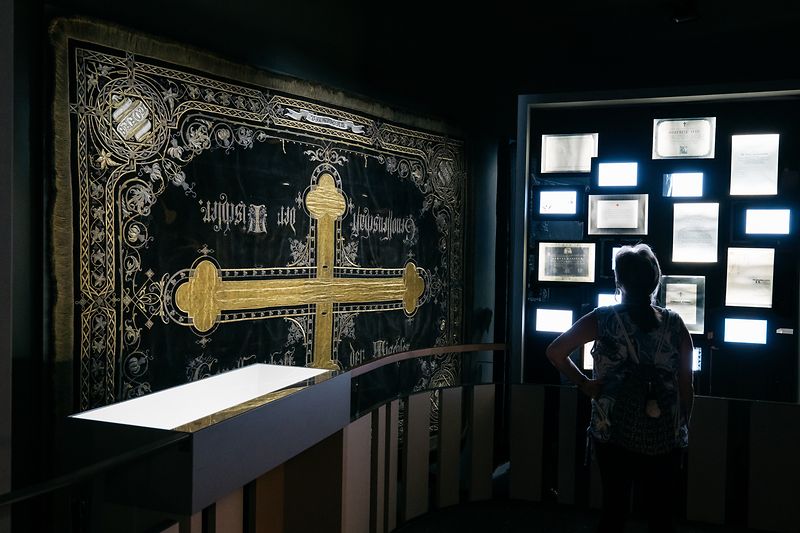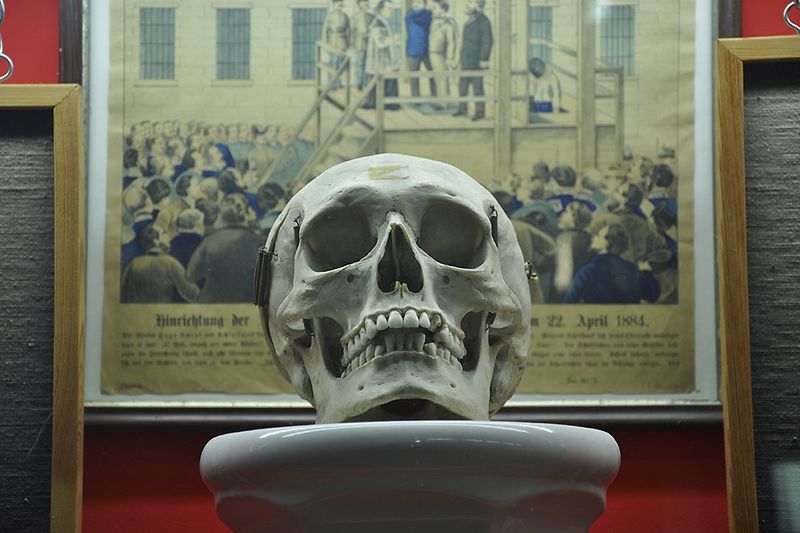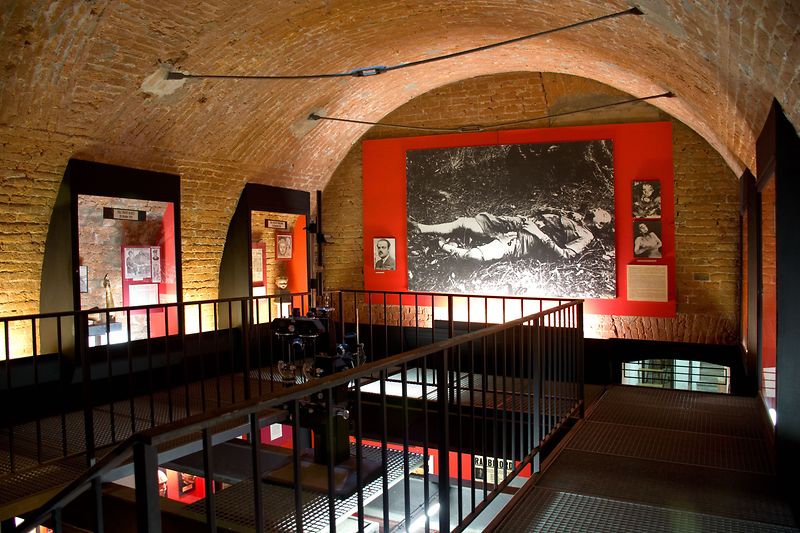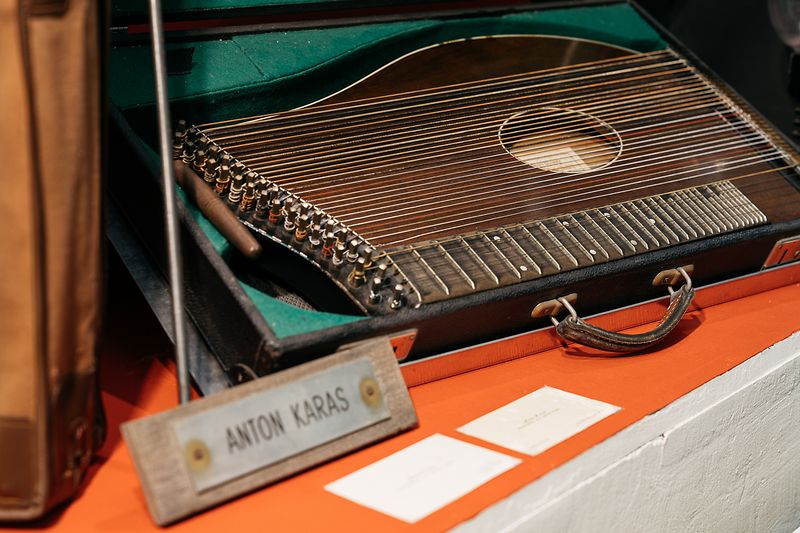 In the little room: Sanitation Museum
At first glance, it may not seem all that exciting, but it is definitely important – the history of Vienna's sanitation facilities. The daily shower, the toilet in your own four walls, and access to hot water in the home: what has long featured in the Viennese standard of living would still have been pure luxury a few decades ago. In the Sanitation Museum, you can immerse yourself more deeply in the history of Bassena (a public fountain, mostly in the corridor of an apartment building) and the Tröpferlbad (a colloquialism for a public bathing facility), marvel at sanitation facilities of the Viennese bathing centers or the final Otto Wagner toilet from the former Stadtbahn station at Nussdorfer Strasse. Clearly a museum visit that came out in the wash!
Another brick in the wall: Brick Museum
If you thought things couldn't get any more bizarre, you can throw the first stone. But please, not a brick. Because even in the Vienna Brick Museum, it's still best to look with your eyes. Everything here is dedicated to the basis of many foundations: the brick. Countless exhibits from around the world and different epochs prove that even the smallest stone can be very important. Admission is free – in return, the museum operators look forward to visitors bringing in bricks to add to their collection.
In Harry's footsteps: Third Man Museum
Much less ambiguous is the historical significance of the British thriller The Third Man. Not only is it an evergreen among movie fans but also considered a historical document of the post-war period in Vienna. The Third Man Museum thus show movie props as well as various exhibits and original documents depicting the reality of life in devastated and occupied Vienna. By the way: The admission ticket for the Third Man tour also gives visitors a 50% discount on admission to the museum.
For everyone who can't get enough of curious museums:
Funeral Museum at Vienna's Central Cemetery
Simmeringer Hauptstraße 234

1110
Vienna

Your benefit with the Vienna City Card:

-17%

Additional information on the offer: Standard ticket price: 6€

Mo - Fr, 09:00 - 16:30

March 1 - November 2

Sa, 10:00 - 17:30

Main entrance

12 Steps (Doppelschwingtüre )
Ramp: 6 % incline with intermediate landings of 120 cm length, wall opening of 160 cm and a passageway opening of 144 cm (from railing to railing);

Further information

Seeing eye dogs allowed
Wheelchair accessible restroom available.

Comments

Alternatively to the ramp: 12 steps 14.66 / 35 cm, wall opening 160 cm, handrail on both sides 144 cm, passageway opening 144 cm;
Crime Museum (Kriminalmuseum)
Große Sperlgasse 24

1020
Vienna

Your benefit with the Vienna City Card:

-25%

Additional information on the offer: Standard ticket price: 8€

Tu - Su, 10:00 - 17:00
on holidays, 10:00 - 17:00

Guided tours for groups also available by appointment
Museum for grandchildren and vending machines
Beckmanngasse 7

1140
Vienna

Tour by telephone appointment with Mr. Ferry Ebert
Museum of Sanitary History
Mollardgasse 87

1060
Vienna

Call for an appointment, Monday to Thursday
Vienna Brick Museum
Penzinger Straße 59

1140
Vienna

Open every 1st and 3rd Sunday of the month from 10.00 am to 12 noon. Closed on public holidays and in July and August.
Third Man Museum (Dritte Mann Museum)
Pressgasse 25

1040
Vienna

Your benefit with the Vienna City Card:

-25%

Special Offer: Original cult museum poster

Additional information on the offer: Standard ticket price: 10€

Weekday tours available, check online for details