© WienTourismus/Peter Rigaud
Viennese markets
There is hardly anything that you cannot get on the markets of Vienna, from fruit, vegetables and flowers to Persian caviar, from Japanese sushi to Indian tandoori chicken, from döner kebab to oysters and meat loaf. Vienna's markets are in season throughout the year, reflecting the charisma of the city at all times. Vienna's markets are about much more than just shopping. They are the lifeblood of the districts they serve, attracting a young, creative and lively scene.
Naschmarkt
Vienna's largest and best known market offers a mixture of Viennese and international specialities. Naschmarkt is the undisputed jewel in the crown of Vienna's permanent markets. Set between Karlsplatz and Kettenbrückengasse, the Naschmarkt is the mainspring one of the city's most interesting districts. Culinary specialities are always fresh and in bountiful supply here, no matter whether they are typically Viennese or exotic.
Saturdays with organic corner and flea market
Tip: Guided Naschmarkt gourmet walking tours in English
Naschmarkt
Wienzeile

1060
Vienna

Mo, 06:00 - 21:00
Tu, 06:00 - 21:00
We, 06:00 - 21:00
Th, 06:00 - 21:00
Fr, 06:00 - 21:00
Sa, 06:00 - 18:00

Food stands: Mo-Sa 6-23
Flea market at the Naschmarkt
Kettenbrückengasse

1060
Vienna

Karmelitermarkt
Also just a few minutes from the Old Town, near Schwedenplatz, is Karmelitermarkt. The district around this old-style local market had been rather off the map, but with growing numbers of bars, studios and galleries springing up it has seen a renaissance in recent years.
Friday and Saturday with farmers' market and slow food corner
Karmelitermarkt
Krummbaumgasse / Leopoldsgasse / Haidgasse

1020
Vienna

Mo - Fr, 06:00 - 21:00
Sa, 06:00 - 17:00

Food stands

Mo - Sa, 06:00 - 23:00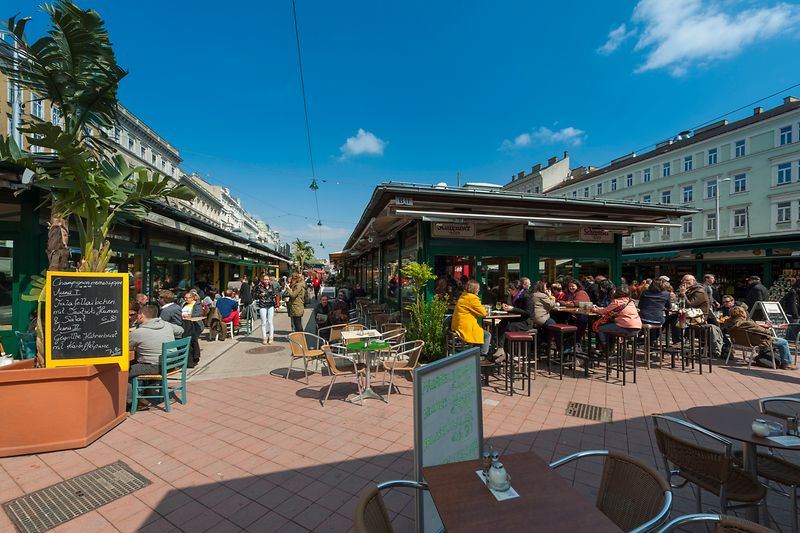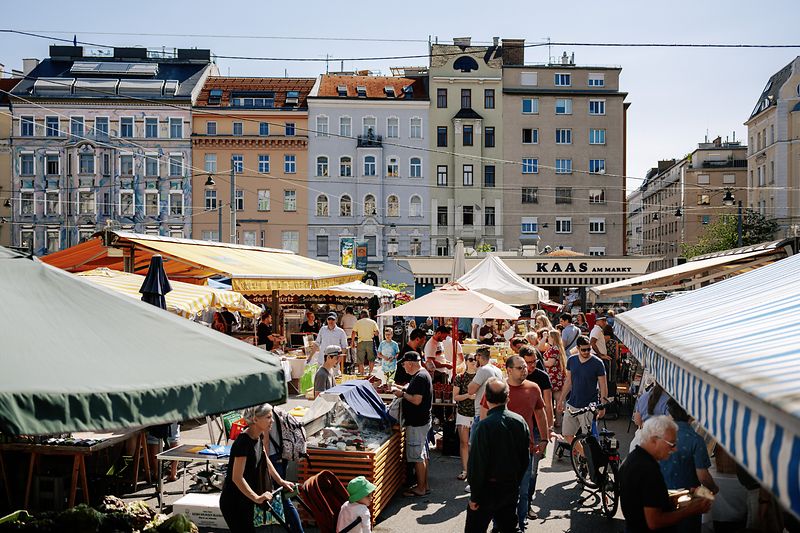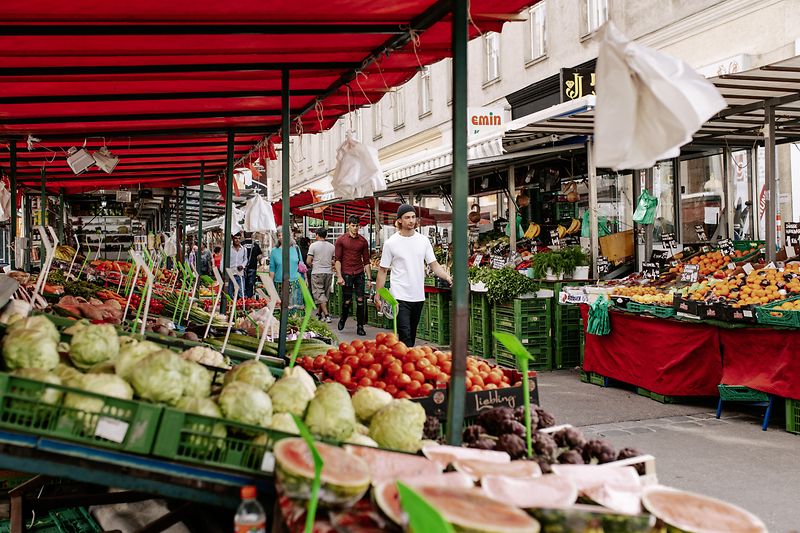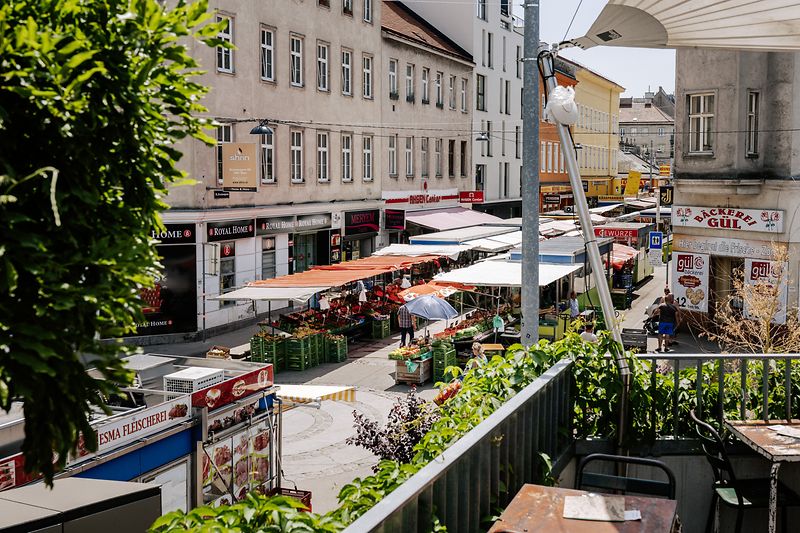 Brunnenmarkt
A colourful, newly fashionable district is springing up around Brunnenmarkt, a little further from the city centre, in Ottakring (16th district). The market exudes South European flair with a strong Turkish flavour. Numerous young artists have set up shop in the surrounding area, making Brunnenmarkt and nearby Yppenmarkt one of the most electric neighbourhoods in the city today.
Brunnenmarkt
Brunnengasse / Yppenmarkt

1160
Vienna

Mo, 06:00 - 21:00
Tu, 06:00 - 21:00
We, 06:00 - 21:00
Th, 06:00 - 21:00
Fr, 06:00 - 21:00
Sa, 06:00 - 17:00

Food stands: open Monday to Saturday 6am - 11pm
Rochusmarkt
On an attractive shopping street: groceries, fruit, vegetables, flowers and a wide range of cheeses.
Rochusmarkt
Landstraßer Hauptstraße / Maria-Eis-Gasse

1030
Vienna

Mo - Fr, 06:00 - 19:30
Sa, 06:00 - 17:00

Food stands

Mo - Fr, 06:00 - 23:00