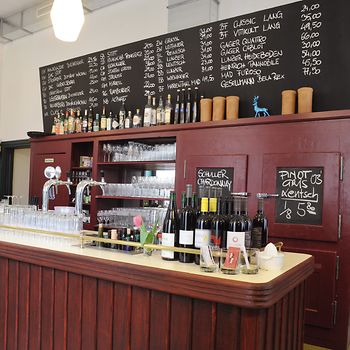 © Lukas Hebenstreit
The Vienna bistro
The term 'beisl' probably comes from the Yiddish word 'bajiss', meaning 'house'. The classic Viennese bistro has a spacious bar, where wine is chilled and beer is poured, dark-painted wood paneling, simple tables and chairs and a mixed crowd. The kitchen is dominated by tradition: soup with pancake strips or dumplings, schnitzel and offal, goulash and tasty pastries, such as Palatschinken and Kaiserschmarren, set the tone of the menu.
Steman on Otto-Bauer-Gasse in the 6th district is a splendid example of a bistro. It celebrates the delicious traditions of Viennese cuisine and has been a meeting point for all generations for more than 100 years. A similarly long history with a nicely retained patina in the guest parlor can also be found at Rebhuhn in the 9th district, not far from the Sigmund Freud Museum. It is one of the frequently found corner bistros in Vienna, which are located at the junction of two streets.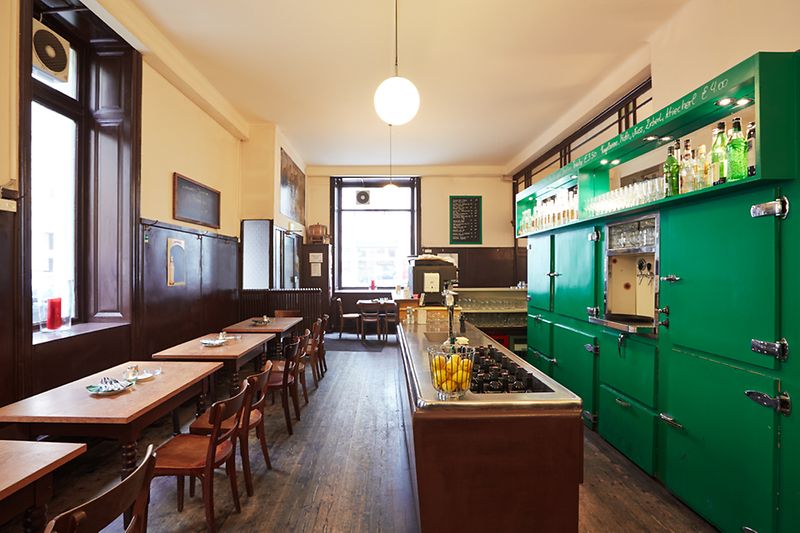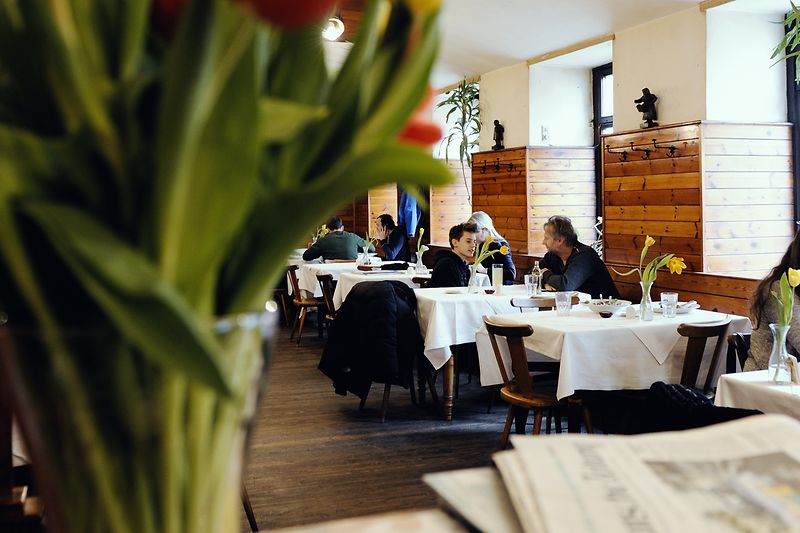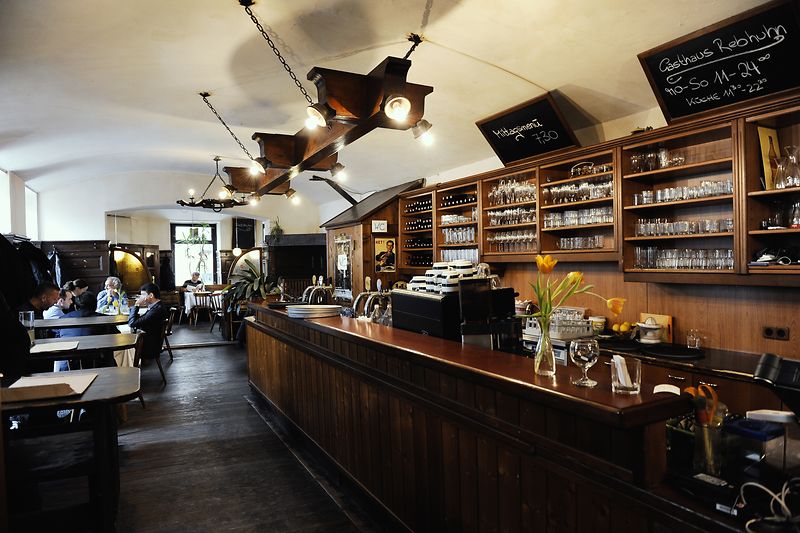 Gasthaus Wild is situated on Radetzkyplatz in the 3rd District. Following a revitalization project, this bistro shines with old-time splendor: The furnishings are mostly original. The restaurant Zum Friedensrichter is another beautiful bistro. The cuisine here focuses on breaded and deep-fried dishes, with the schnitzel a particular specialty.
Traditional Viennese cuisine is also offered by Ubl in the 4th district near the Naschmarkt. Its menu includes Wiener schnitzel, roast liver, beef shin and blood sausage, making the bistro one of the most authentic of its kind. Not far away is Gasthaus Wolf. This 'beisl' is as typical as they come, with excellent Viennese cuisine and an attractive bar out front. In the dining area, old Resopal tables and green paneling create a cozy atmosphere.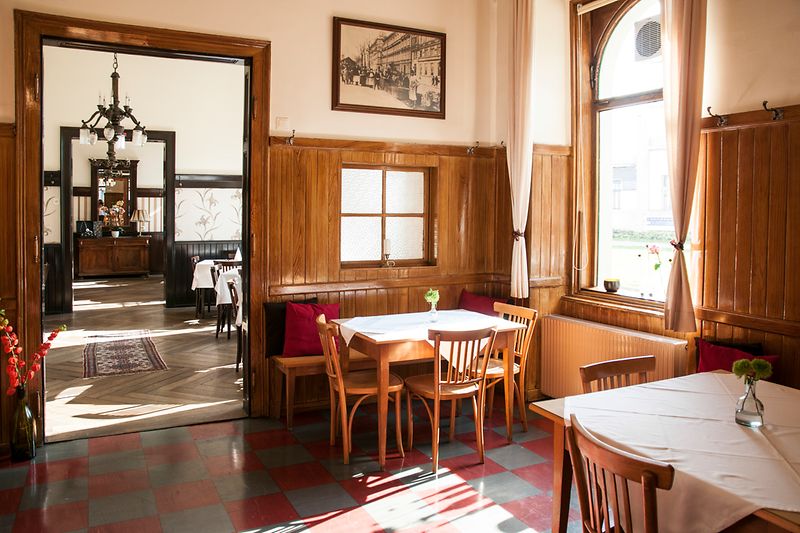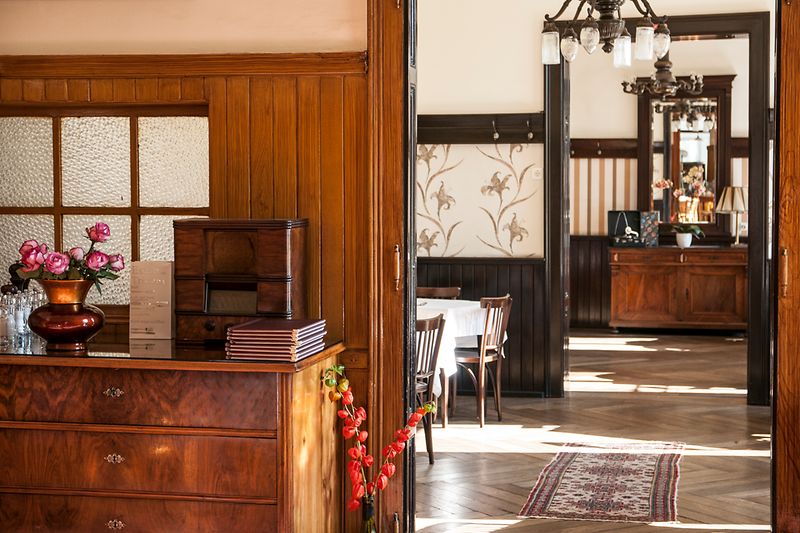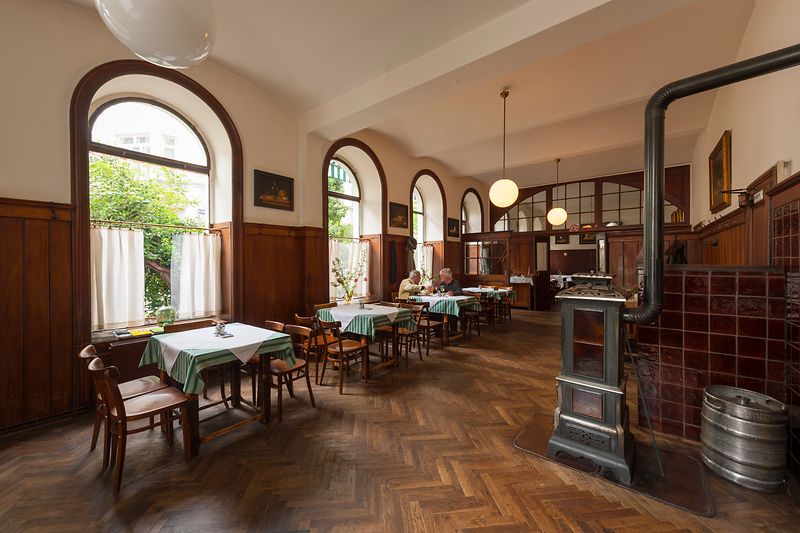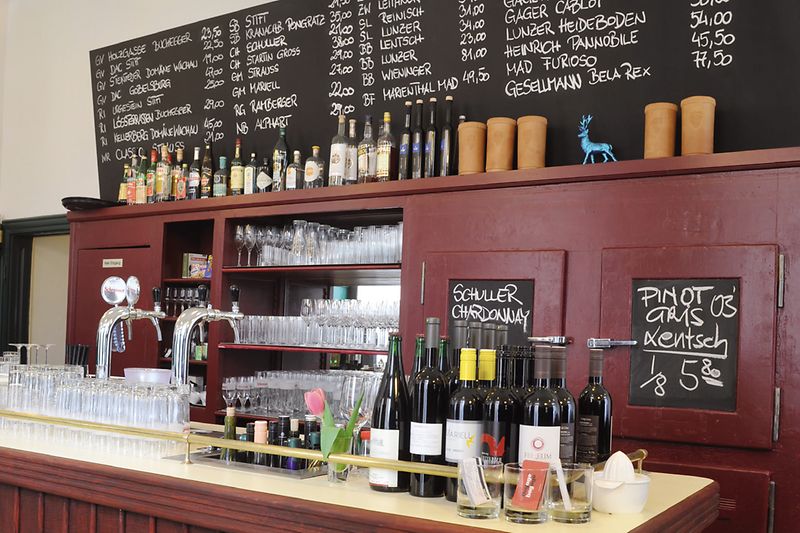 Café Anzengruber is not what it seems. It may be called a café, but is not a coffee house selling coffee and cake as you might imagine. The Anzengruber is much more of a beisl. It only opens at 4.00 pm, and you actually tend to drink beer here. To many, Café Anzengruber, which is run by a Croatian, serves the best goulash in Vienna. To make the legendary Anzengruber goulash, the onions are slowly roasted over a low heat for hours. Supposedly, it takes three (!!!) days for the goulash to be ready. The schnitzel also has cult status. The evenings with live soccer on TV are the stuff that legends are made of.
The typical Viennese bistro can also be found in the elegant 1st district. Beim Czaak offers many Viennese features in terms of the ambience and food. Authentic tavern dishes are the order of the day here. The modern also has its place in the Viennese bistro. Skopik & Lohn is located in the trendy district at Karmelitermarkt. The classic wood furnishings have been combined with an eye-catching, modern ceiling and wall design, while the Viennese cuisine is mixed with a hint of France. The furnishings and cuisine at Glacis Beisl in the MuseumsQuartier bridge the gap between modernity and the tradition of a Viennese bistro.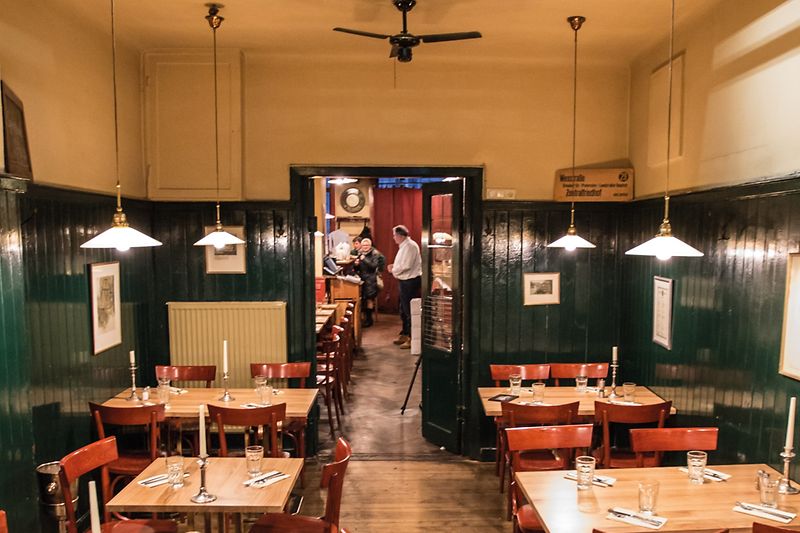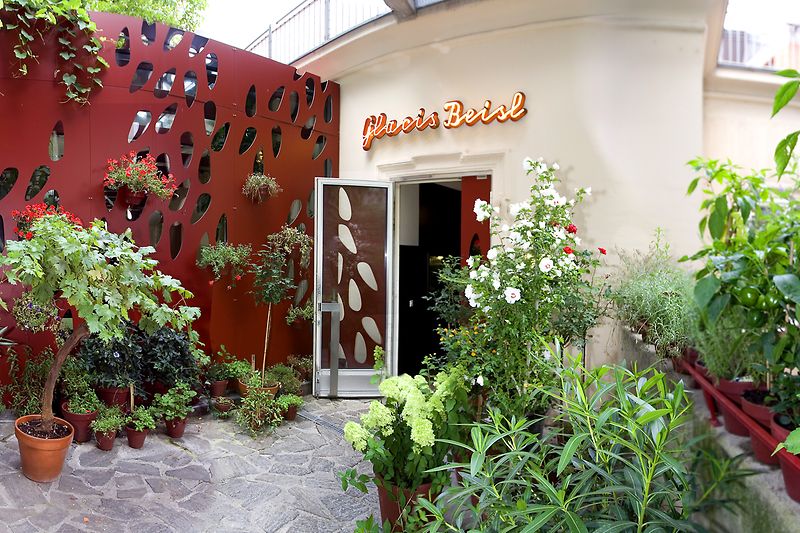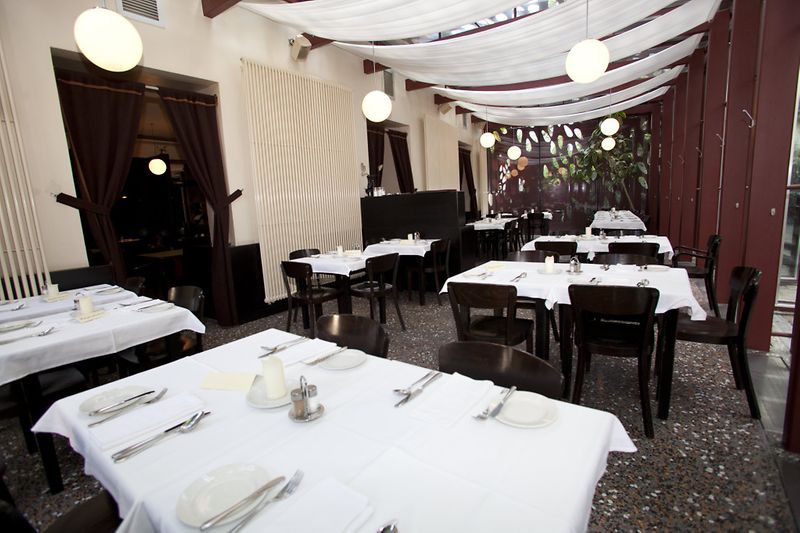 Steman
Otto-Bauer-Gasse 7

1060
Vienna

Rebhuhn
Berggasse 24

1090
Vienna

daily, 11:00 - 00:00

In July and August closed on Saturdays, Sundays and Holidays.
Gasthaus Wild
Radetzkyplatz 1

1030
Vienna

Zum Friedensrichter
Obere Donaustraße 57

1020
Wien

Mo - Tu, 15:00 - 23:00
We - Fr, 11:00 - 22:00
Ubl
Preßgasse 26

1040
Vienna

We - Su, 12:00 - 14:00
We - Su, 18:00 - 00:00
on holidays, 12:00 - 14:00
on holidays, 18:00 - 00:00
Gasthaus Wolf
Große Neugasse 20/Rienößlgasse 17

1040
Vienna

Mo, 18:00 - 23:00
Tu - Fr, 12:00 - 14:00
Tu - Sa, 17:00 - 01:00
Café Anzengruber
Schleifmühlgasse 19

1040
Vienna

Mo - Sa, 16:00 - 02:00

Closed on public holidays.
Beim Czaak
Postgasse 15

1010
Vienna

Skopik & Lohn
Leopoldsgasse 17

1020
Vienna

Glacis Beisl
Breitegasse 4

1070
Vienna

Main entrance

no steps (Schwingtüre 110 cm wide)
via elevator

Elevator available
Further information

Seeing eye dogs allowed
Wheelchair accessible restroom available.