© Thonet, www.thonet.de
Thonet and the Viennese coffeehouse
The most instantly-recognizable piece of furniture to come out of Vienna, it is inextricably connected to coffeehouse culture: Thonet's classic No. 14 design is feted as the original Viennese coffeehouse chair. The backrest, comprising just two curved pieces of wood, is a classic example of the work produced by bentwood specialists Thonet. Michael Thonet's pioneering use of steam to bend solid wood revolutionized the world of furniture production.
Born in the Rheinland in Germany, he took up Prince Metternich's invitation to come to Vienna where he soon established himself. In 1849 he founded his own workshop in the city. But it was not long before he transferred production to Moravia, where wood and cheap labor was in plentiful supply. The Gebrüder Thonet workshops were transformed into an internationally-respected industrial company which still had its roots in Vienna. The new, modular manufacturing method ushered in volume production for the first time. And the chairs themselves could be packed flat and delivered to addresses around the world in just six pieces.
A success story
In 2019, Chair No. 14, which is now listed under number 214, celebrated its 160th birthday. The coffee house chair is one of the most produced items of seating furniture in the world nowadays. Numerous other Thonet chairs are design icons. Adolf Loos, Otto Wagner and Josef Frank all created models for Thonet.
For anyone looking to try one out for size, Thonet's No. 14 Chair can still be found in typical Viennese coffee­houses to this day including Café Tirolerhof, former purveyors to the imperial and royal court L. Heiner in the first district, Conditorei Sluka next to City Hall and Café Weimar near the Volksoper. And the chair also lends itself extremely well to more contemporary settings, as Thonet 214 proves to excellent effect at Café Ulrich.
Numerous other Thonet models can, of course, also be found in many Viennese restaurants and coffee houses.
Text: Susanne Kapeller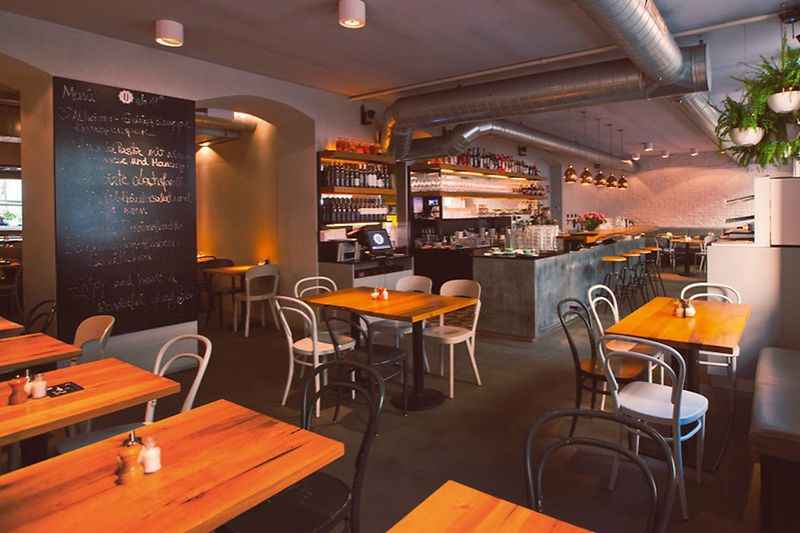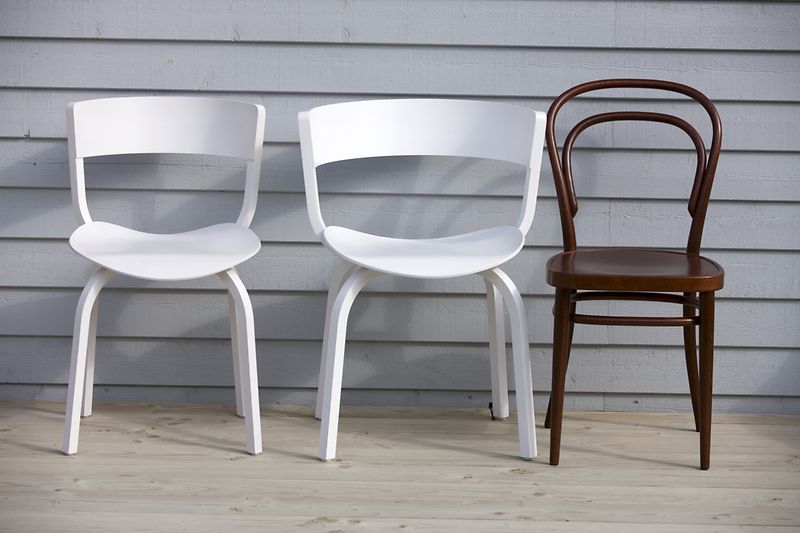 Café Tirolerhof
Führichgasse 8

1010
Wien

Mo - Sa, 07:00 - 22:00
Su, 09:30 - 20:00
on holidays, 09:30 - 20:00
Konditorei L. Heiner
Kärntner Sraße 21-23

1010
Wien

Mo - Sa, 08:30 - 19:30
Su, 10:00 - 19:30
on holidays, 10:00 - 19:30
Conditorei Sluka
Rathausplatz 8

1010
Vienna

Mo - Fr, 08:00 - 19:00
Sa, 08:00 - 17:30

closed

on holidays,
Café Restaurant Weimar
Währinger Straße 68

1090
Vienna

Mo - Fr, 08:00 - 23:30
Sa - Su, 08:30 - 23:30

Main entrance
Car parks Main entrance

2 Parking spaces for people with disabilities
Prechtlgasse

Further information

Seeing eye dogs allowed
Wheelchair accessible restroom available.

Comments

Access to all non-smoking rooms: no steps.
Ulrich
St.-Ulrichs-Platz 1

1070
Vienna

Mo - Th, 07:30 - 01:00
Fr, 07:30 - 02:00
Sa, 09:00 - 02:00
on holidays, 09:00 - 01:00