Praterstrasse in all its glory
The gateway to Praterstrasse on the Danube Canal is marked by a spectacular glass palace designed by French star architect Jean Nouvel. Home to the luxury SO/ Vienna hotel, its distinctive facade and the colourful light installation in the 19th floor panoramic restaurant, visible from some distance away, make a lasting impression. The end of Praterstrasse closest to Vienna's historic first district is quiet and idyllic, peppered with small restaurants and fashion boutiques. Very popular is the lovely Café Ansari with its Georgian-oriental cuisine and the no less smart Japanese Mochi, which also operates an excellent take-out called o.m.k. just opposite. A kitchen block made of rammed clay in a futuristic design is the central element and eye-catcher at Mochi. The Praterstrasse is a hot hybrid bar: there's cocktails, DJ sounds, art, and creative pizzas. Great food is also served at the Ramasuri in the form of modern dishes with a reference to Viennese cuisine. For a quick lunch, there's Stewart, which serves up soups, stews and curries made from locally sourced ingredients.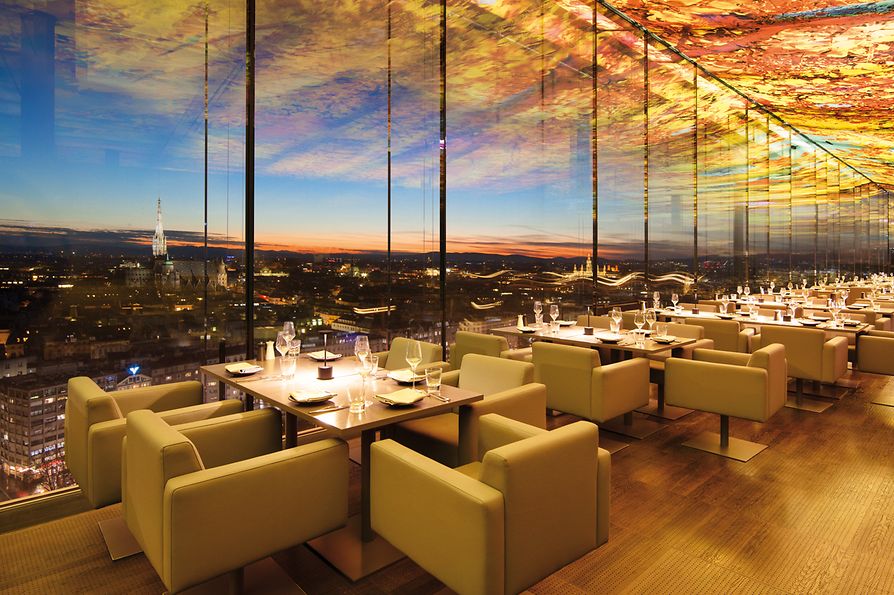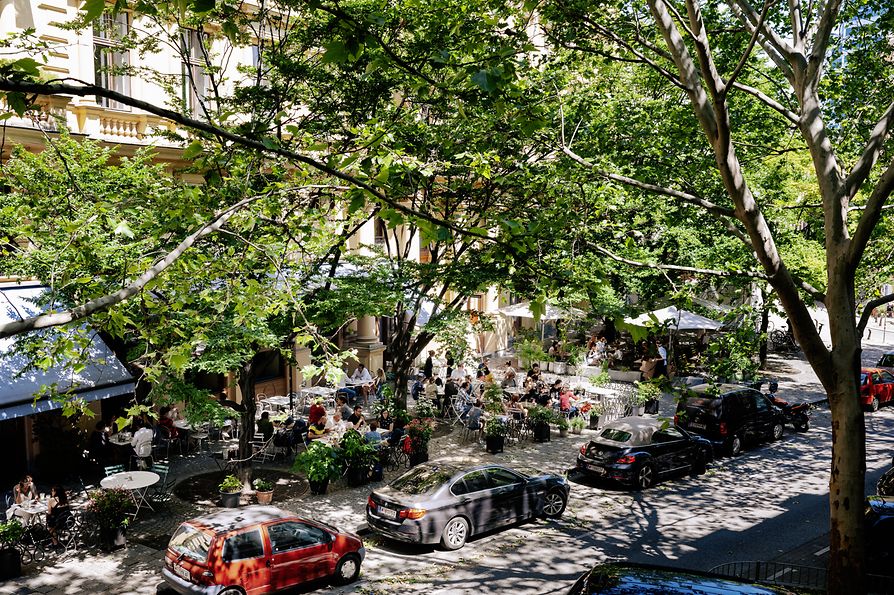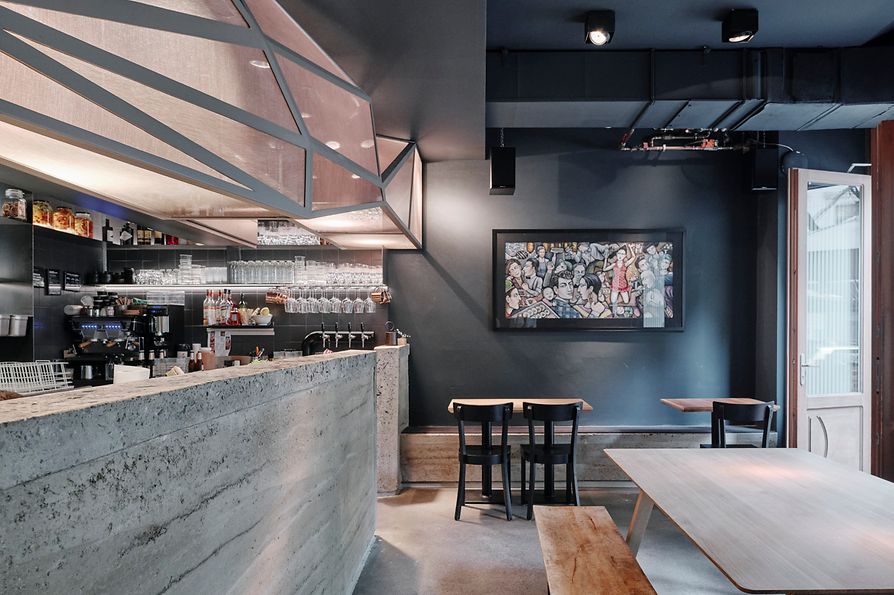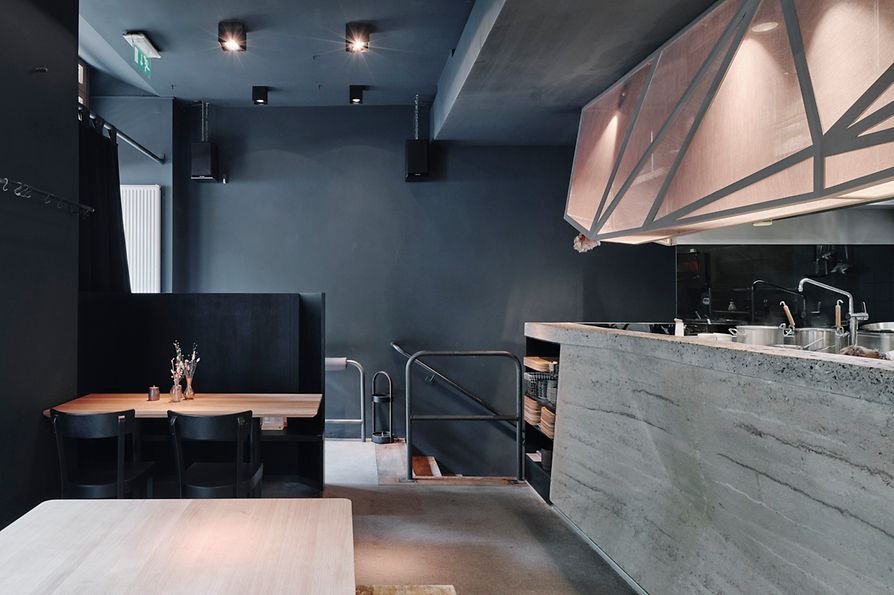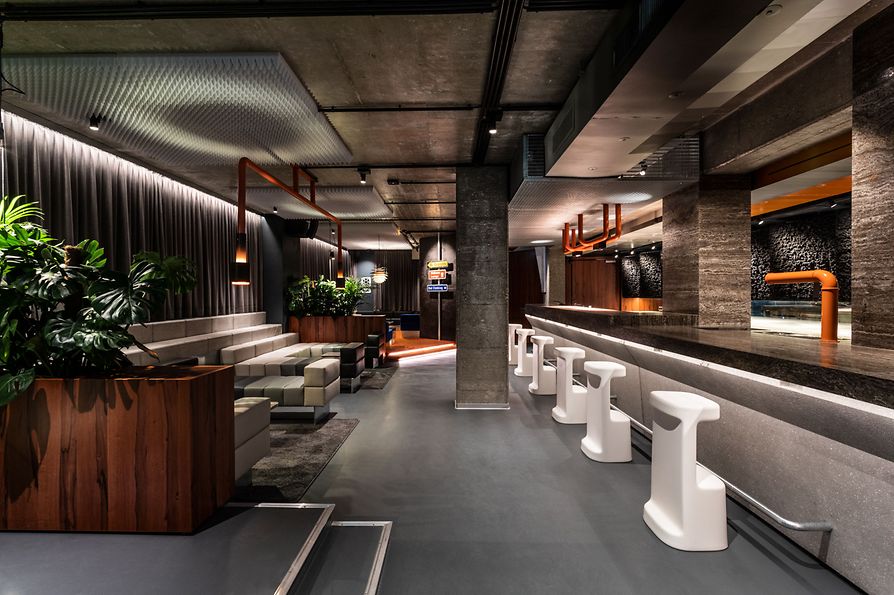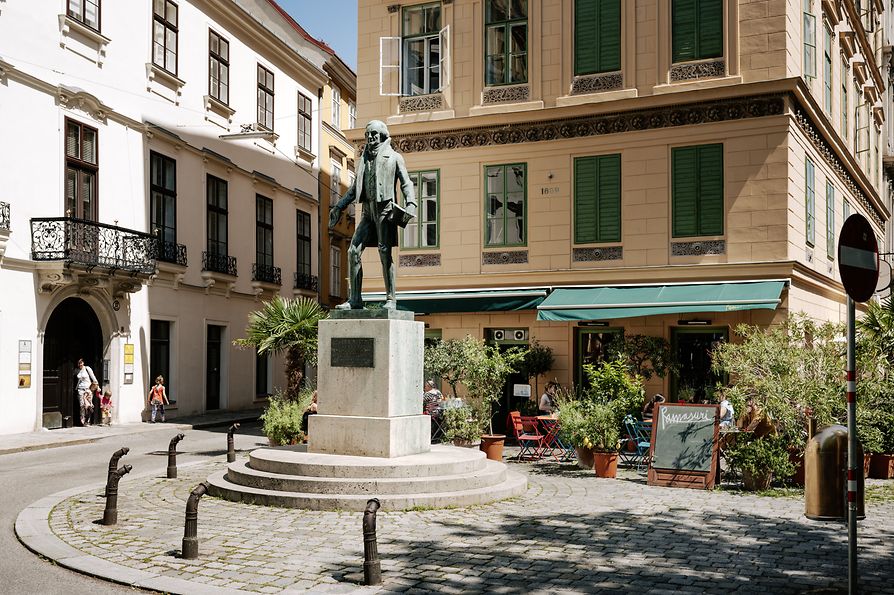 Avant-garde fashionistas from Vienna and further afield have been seeking out Praterstrasse pioneer Myung Il Saba-Song for years. In her cool concept store, Song, she brings together cult labels such as Walter Van Beirendonck, Dries Van Noten, Balenciaga Edition, and AF Vandevorst, as well as fashion by selected Austrian designers. An attached gallery hosts art exhibitions.
Praterstrasse widens at Nestroyplatz, where the Theater Nestroyhof/Hamakom is located. There's plenty of new stuff to discover here too, such as the Balthasar, with excellent coffee and fine cake, or Supersense, an interesting mix of concept store and handicrafts. Alongside analog items such as instant cameras and vinyl, there is a recording studio, a print shop as well as culinary delights from small-scale producers. Food and drink are served in the adjacent Dogenhof, with top-class food playing the main role. The Dogenhof is Vienna's first restaurant with an open fireplace right in the middle of the dining area. The ambitious chefs prepare all hot dishes either in the wood-burning oven or directly in the embers, while all cold dishes are raw and marinated. And all this in a wonderful 19th-century palace that was modeled on the Ca' d'Oro in Venice. From here, it isn't much further to the end of Praterstrasse, where the Prater awaits with its funfair and its sprawling, relaxing avenues, meadows and woods.