© Chiara Danek
Hungry for vegan
Cuisine à la vegan
Upscale vegan cuisine is served by Tian in Vienna city center. It is definitely one of Vienna's luxury restaurants: here, you can enjoy exciting vegan and vegetarian dishes that have even been awarded a star by the Michelin Guide. The elegant Vollwertrestaurant Lebenbauer in the 1st district also offers a colorful repertoire of creative dishes, almost all of which can be prepared in a purely vegetarian style. At the vegetarian/vegan restaurant Landia, there's even a vegan version of the Viennese classic "Onion roast with bread dumpling". The restaurant Elmira in the 2nd district offers fully fledged, vegan organic dishes and drinks.
It is almost always possible to order purely vegan in the oriental bistros and restaurants on Vienna's Naschmarkt. Delicacies from the Middle East entice alongside dishes from the Far East. Asian cuisine such as Thai, Indian or Japanese contains many vegan dishes by their very nature, and Vienna's organic restaurants are often vegan and vegetarian.
Buffets & takeouts
Vegan superfood California-style is cooked at The Lala – enjoy to go or in the pink-designed eatery. yamm! is noted for having an extremely diverse vegan offering in buffet form and invites diners to go on a culinary journey around the world.
It has long been known that fast food can also be healthy, as is proved by the Venuss Bistro on Herrengasse and on Muthgasse. The buffet offers a colorful selection of cold and hot vegan dishes – also to go.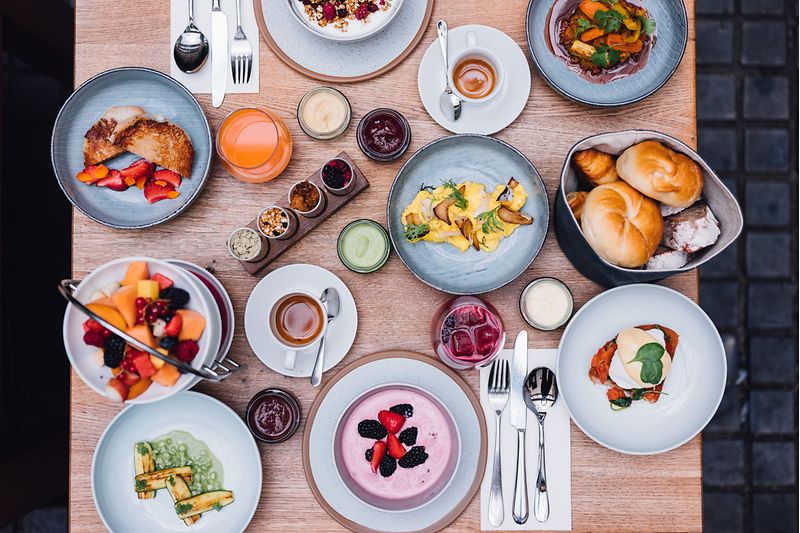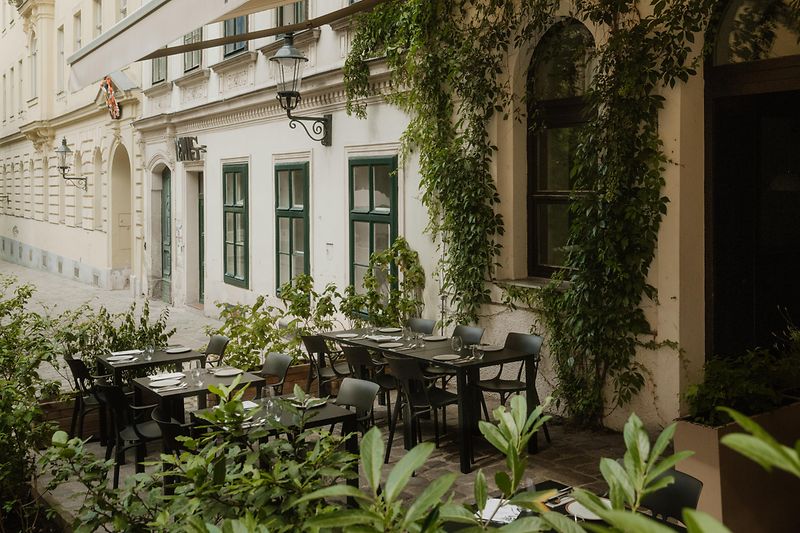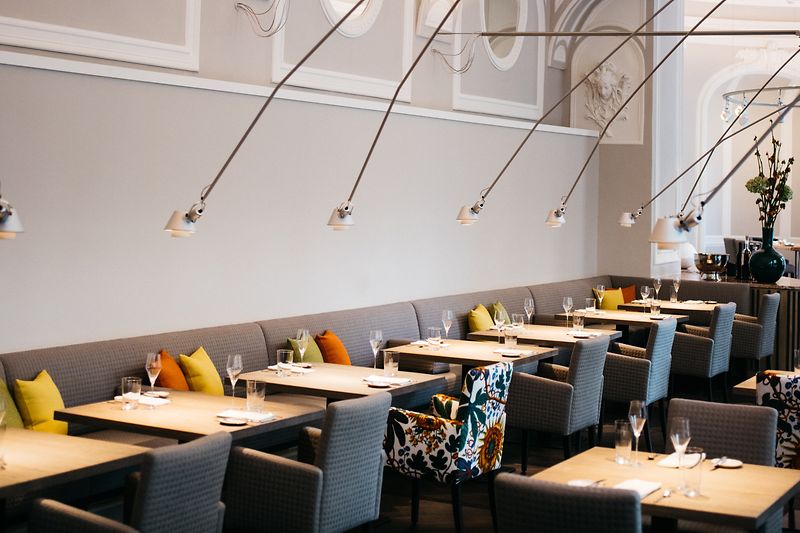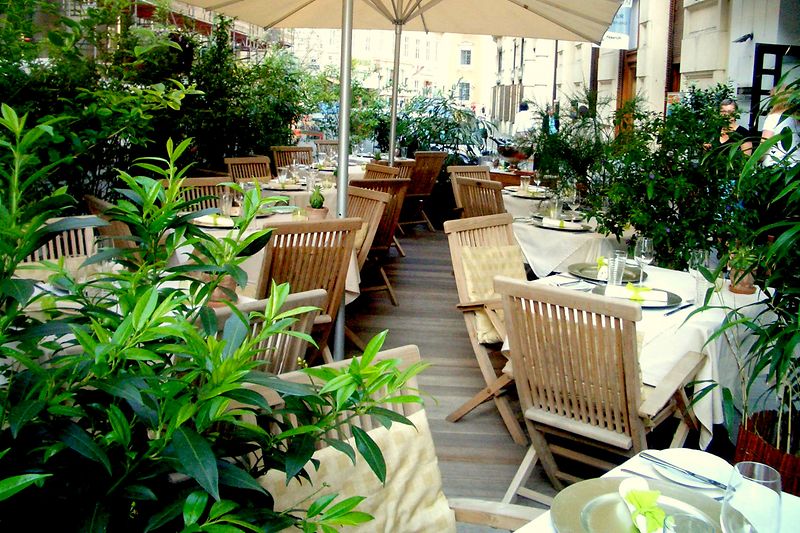 Spontaneously vegan?
For a quick bite to eat: fast food can also be vegan! Many restaurants in Vienna show that burgers and other fast food favorites also taste really good in the vegan or veggie version. Vegan pioneer Karl Schillinger serves very popular vegan fast food at the five locations of his Swing Kitchen. And yes, the burgers taste as good as they look. The Loving Hut is an innovative fast-food chain with two outlets in Vienna and offers exclusively vegan meals. The vegan bistro chain Veggiezz is represented with two outlets in Vienna and serves burgers, chickpea pasta, wraps and more with meat substitutes.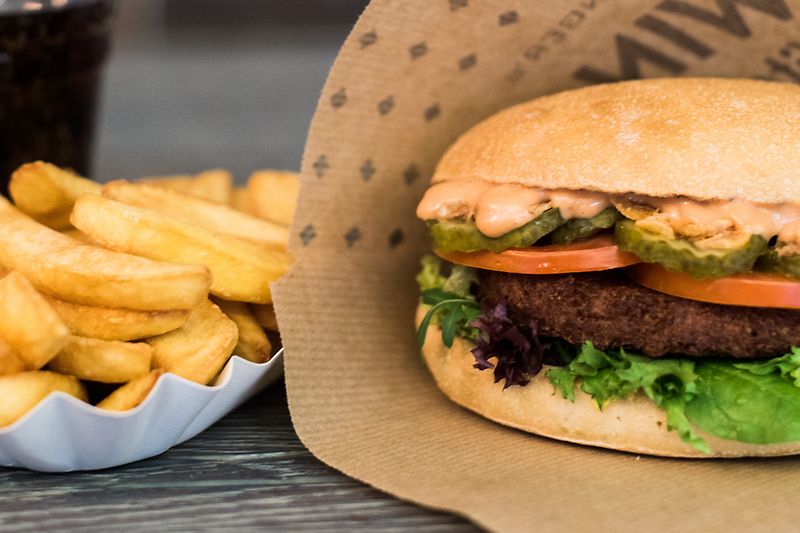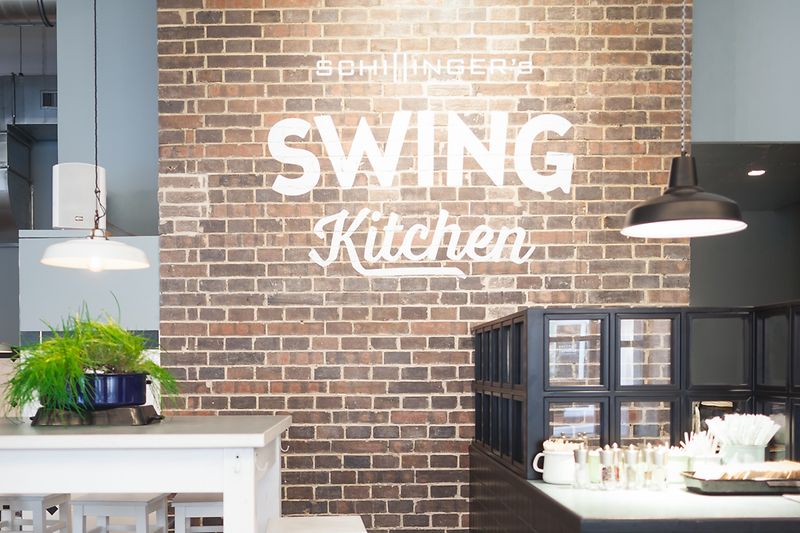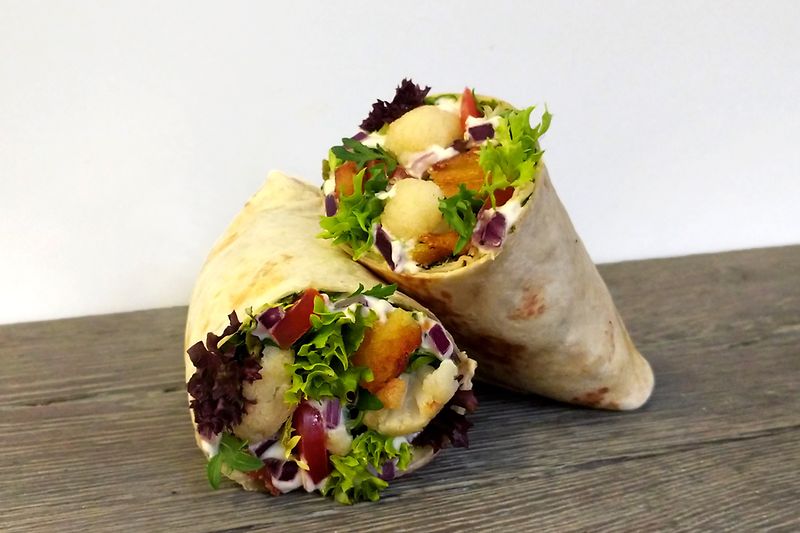 Cafés & bistros
The Tian Bistro is just made for breakfast and brunch. There are vegetarian and vegan brunch boxes to go at Oisinan – which translates as "all in one" – on Lerchenfelderstrasse. Because having a picnic in Vienna is so nice, you can pre-order a vegan picnic basket including blanket from Harvest Bistro on Karmelitermarkt, before you head for a picnic in the nearby Augarten, Prater or on Danube Island.
Café Ausnahmsweise serves up delicious gluten-free, vegan patisserie with ingredients from controlled organic cultivation. Warm dishes such as lentil curry are also served at lunchtime. The simply raw bakery offers sweet and spicy dishes on a vegetable basis and without sugar – vegan, organic, free from gluten, lactose, and soya. The first fully vegan ice cream shop in Vienna, Veganista Ice Cream, is represented in several locations: both unusual and "classic" varieties are prepared sustainably and fairly here, completely without animal products.
Unusual and good
The Gagarin has an abstract impact not only because it is named after the Russian cosmonaut Yuri Alekseyevich Gagarin but also because the anti-commercially run café offers customers the possibility to settle up according to the "pay as you wish" principle. The collectively run café offers space for simple but good vegetarian/vegan food and social interaction. Also atypical is Rupp's, an Irish pub with a vegan touch on the menu.
Tip: A look at the restaurant database of the Vegan Society in Vienna is worthwhile.
Restaurants
Vegan buffets
Fast Food
Cafés & bistros
Unusual and good